Detta evenemang har varit.
Pub Ölkällaren
24 januari @ 18:00

-

01:00

|

Återkommande Evenemang

(Se alla)

Ett evenemang var 1 vecka/veckor som börjar 18:00 på tisdag, upprepas till 6 juni 2023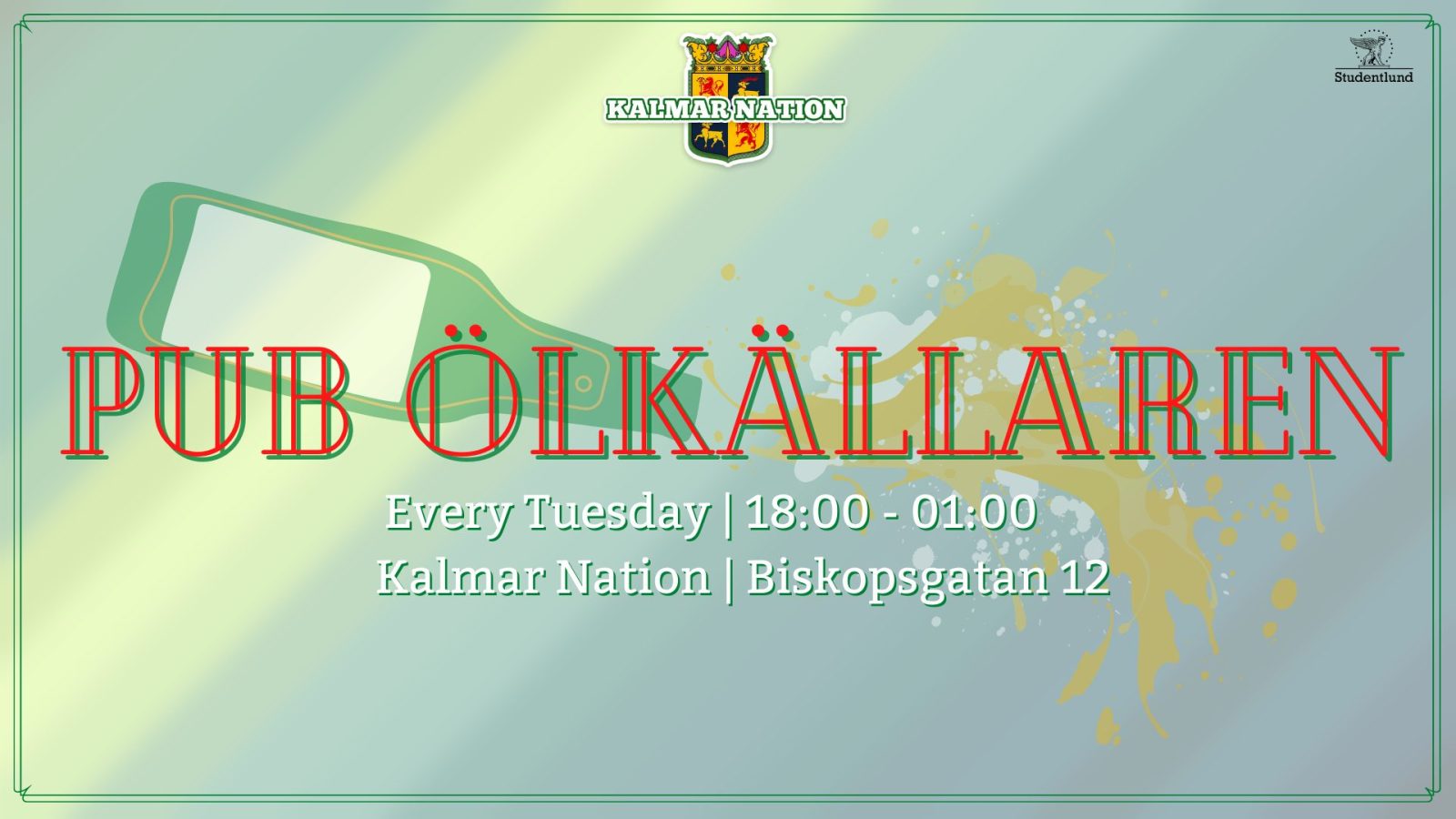 [🇸🇪below]
Kalmar Nation Tuesday Ölkallaren Pub returns!
Every Tuesday a different meal with lots of beers, ciders and non-alcoholic options!
Joins us for a cosy night while taking a break from studying!
—–
Kalmar nations Ölkällaren återvänder!
Varje tisdag serveras en unik rätt med massor av öl, cider och diverse alkoholfria drycker. Kom hit för en välförtjänt paus från pluggandet!