Tomorrowlund | Hallands Nation
21 april @ 22:00

-

02:00

|

Återkommande Evenemang

(Se alla)

Ett evenemang var 1 vecka som börjar kl 22:00 på fredag, och som sker 14 gånger

Ett evenemang var 1 vecka/veckor som börjar 22:00 på fredag, upprepas till 26 maj 2023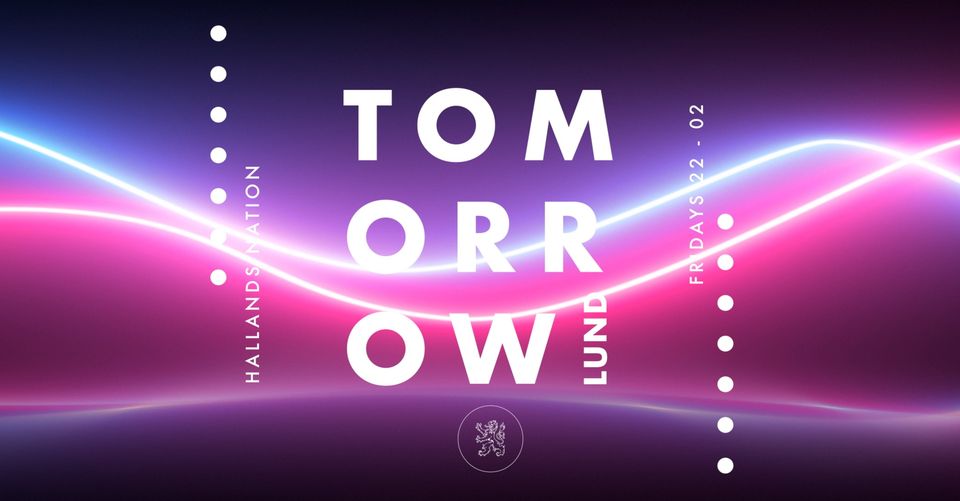 [English below]
Lunds bästa nattklubb är äntligen tillbaka!
~ Hallands Nation Presenterar ~
Succéklubben TOMORROWLUND slår återigen upp dörrarna till Lunds bästa nattklubb!
Om du tycker om ljuseffekter, UV-lampor, glowsticks och att dansa loss till bra musik med fantastiskt umgänge så är Tomorrowlund det självklara valet denna kväll. Vid klockan 22.00 öppnar klubben för kvällen och håller på enda in på småtimmarna.
Missa inte genom att boka bord till vår fredagspub Wangö Karaoke Pub så får du gratis inträde och kan även skippa kön till klubben. Det är också det perfekta sättet att samla alla dina vänner, äta god mat och värma upp inför Tomorrowlund.
Alla medlemmar i Hallands Nation betalar som vanligt bara halva priset för inträde!
De é Kärlek!
————————————————————————————————-
Lund's best nightclub is finally back!
~ Halland's Nation Presents ~
TOMORROWLUND once again opens the doors to Lund's best nightclub!
If you like light effects, UV lamps, glow sticks and dancing to good music with great company, then Tomorrowlund is the obvious choice this evening. The club opens for the evening and continues until wee hours.
Don't miss out by booking a table at our Friday pub Wangö Karaoke Pub which will give you free entry and you can skip the queue to the club. Therefore, it is the perfect way to gather all your friends, eat good food and warm up for Tomorrowlund.
As usual, all Hallands Nation members get half the price at entry!
Pre-purchase takes place via the Keyflow app.
https://www.keyflow.com/…/hallands-nation/-hallands-nation 
Larger groups can send an email to q@hallandsnation.se to buy tickets! Don't forget ID and Student ID
Read more about Hallands Nation here https://www.studentlund.se/nationer/hallands-nation/
De é Kärlek!
Relaterade Evenemang