Detta evenemang har varit.
Tacksittning 1 | Sydskånska Nationen
30 september 2022 @ 18:00

-

21:00

35 sek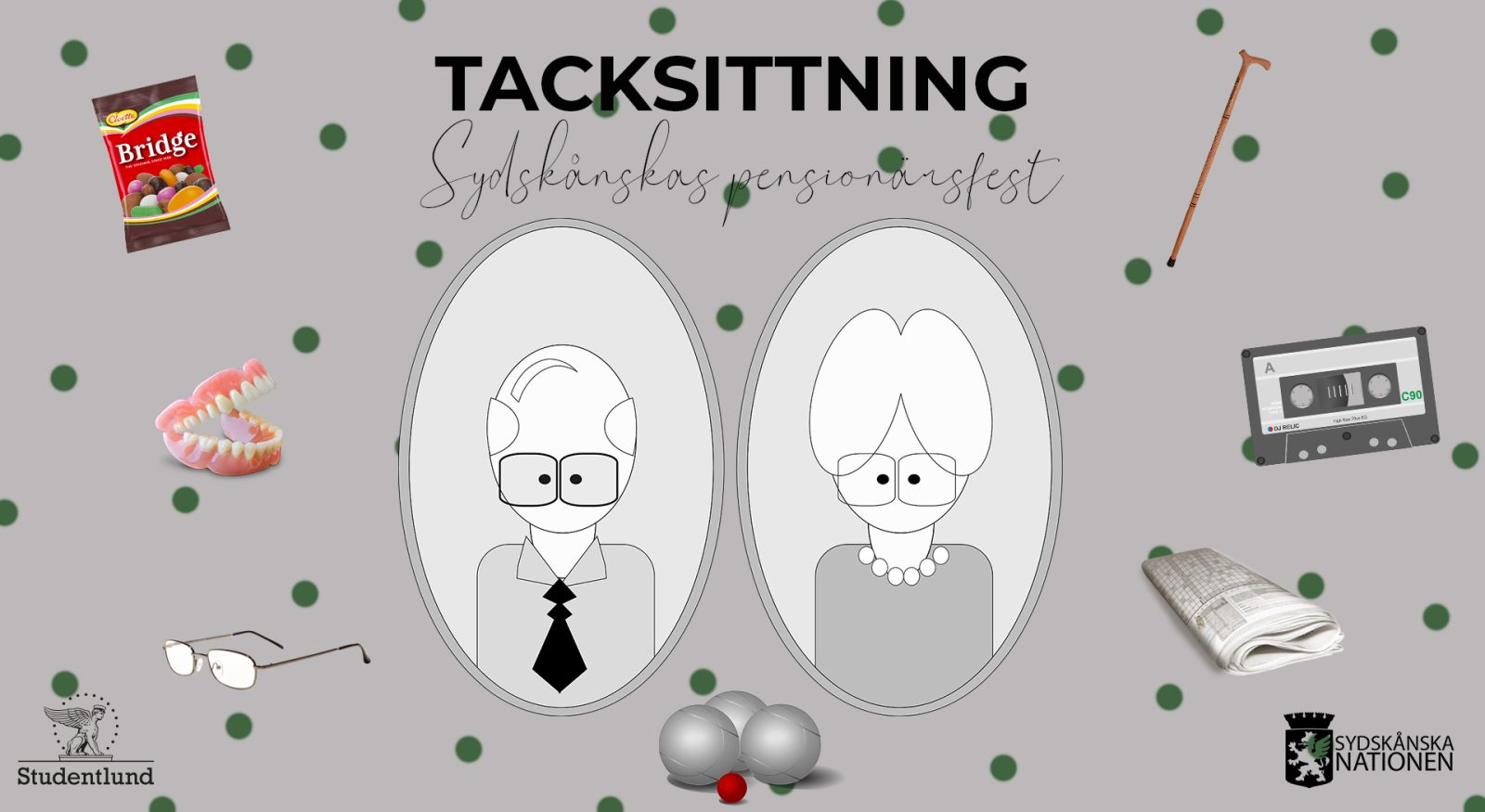 Alla förmän och jobbare! 
Det har blivit dags för terminens första tacksittning för att fira våra fantastiska jobbare och förmän som har fått nationen att gå runt. Alla är vi nu gamla och gått i pension för många år sedan men vi är ännu inte redo för att släppa nationen. Även om vi måste använda käppen för att stödja oss eller putta oss fram med rullatorn så är detta en fest vi inte kan missa. Rynkorna i pannan är nu tydligare än någonsin och ryggen är smärtsam men humöret är lika bra som det alltid har varit. Så välkommen till nationen med era värkande ryggar och grånande hår!
När? 30 september
Var? Sydskånska Nationen
Hur? Utklädd till pensionär
Tid? 18:00
Pris? 35 kr
Biljett? Går att köpen på expen. Senast 26 september
(öppet 11-13 på vardagar och torsdagar 17-19)
_______________________
All foremen and workers! 
It's time for the first thank-you-sittning of the semester to celebrate all our amazing workers and foremen that made this nation what it is. We are all old now and retired many years ago but can't really seem to let go of the nation. Even if we have to use a cane to lean upon or push ourself with a walker, this is a party we don't want to miss. Our wrinkles may be worse than ever and our back is giving us quite a lot of trouble but that doesn't mean our mood has ever changed. So welcome to the nation with your aching backs and greying hair.
When? 30:th of September
Where? Sydskånska Nation
How? Dressed as a retired old person
Time? 18:00
Price? 35 kr
Ticket? You can buy them at expen. Latest 26:th of September
(opening hours Weekdays 11-13 and Tursdays 17-19
Relaterade Evenemang