Detta evenemang har varit.
Sydskånska Nationens Gåsamiddag
12 november @ 18:30

-

22:00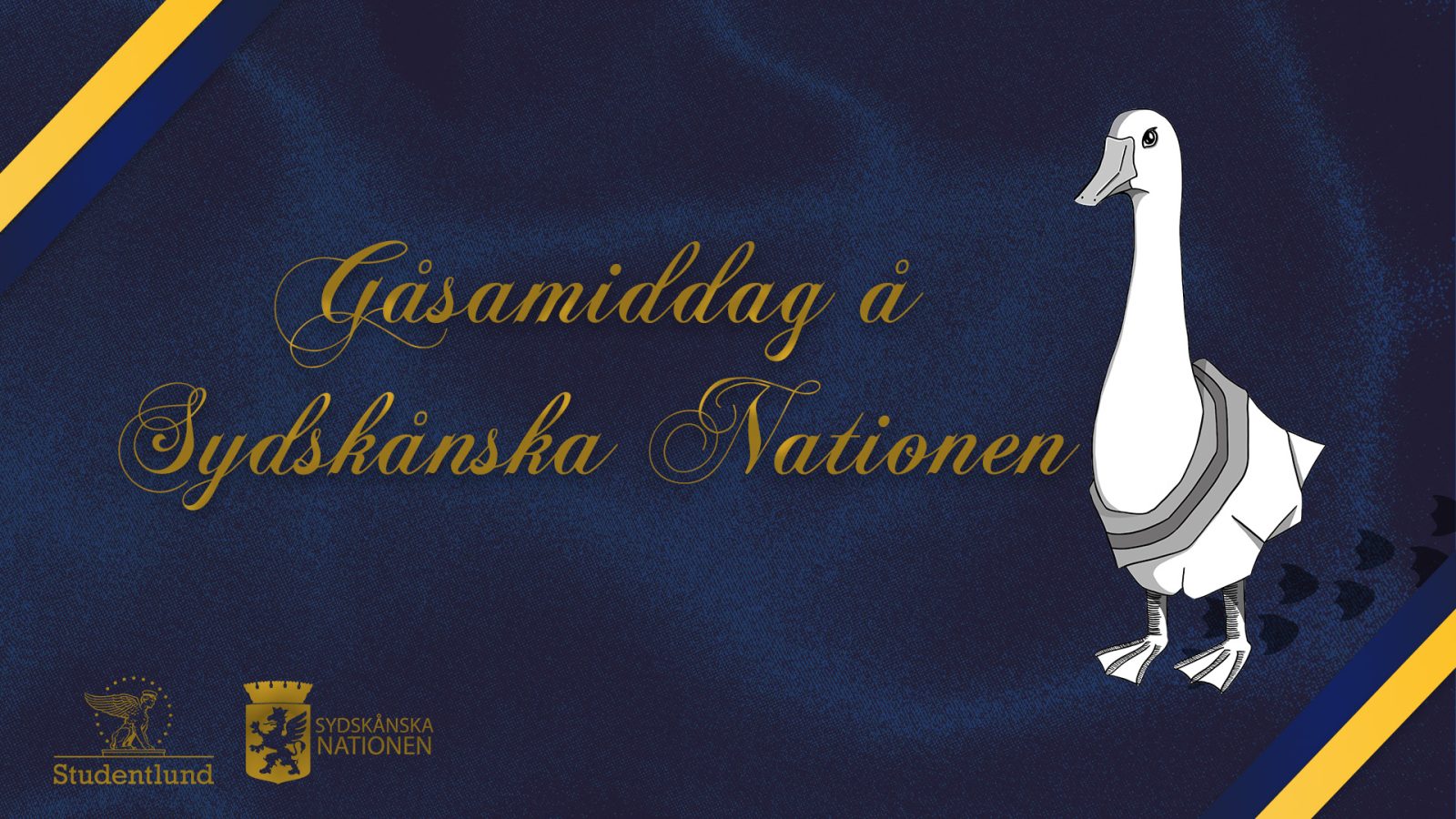 -ENGLISH BELOW-
Sydskånska Nationen bjuder än en gång in alla sydskåningar till vår traditionella gåsamiddag fredagen den 12 november.
Till förrätt serveras svartsoppa med buljongbröd, till huvudrätt blir det helstekt skånsk gås med rostade höstfrukter, och till efterrätt serveras en klassisk skånsk äppelkaka. Alla rätter kommer självklart med veganska alternativ.
Klädsel: Mörk kostym
Anmälningsinformation:
Student 250 kronor
Alumn 290 kronor
OSA senast tisdagen den 8 november
Vid frågor kring anmälan – kontakta pqe@sydskanska.se
Vid frågor kring festen i allmänhet – kontakta q@sydskanska.se
Varmt välkomna!
Sydskånska Nationens Quratel, Sexmästare & Köksmästare
____________
Sydskånska Nation is once again inviting all sydskåningar to our traditional Goose Dinner on Friday the 12th of November.
The starter will be black soup with bouillon bread, the main dish of the evening is Scanian goose served with the finest roasted autumn fruits, and the dessert will be a classic Scanian apple cake. All dishes come with vegan alternatives.
Dresscode: Formal (dark suit)
Registration information:
Student 250 kronor
Alumn 290 kronor
Last day to RSVP is Tuesday the 8th of November.
If you have questions regarding your registration – contact pqe@sydskanska.se
If you have questions regarding the dinner in general – contact q@sydskanska.se
Welcome!
The Quratel, Sexmästare and Köksmästare of Sydskånska Nationen
Relaterade Evenemang