Detta evenemang har varit.
Snörschlagernatt | Helsingkrona nation
30 september 2022 @ 22:00

-

02:00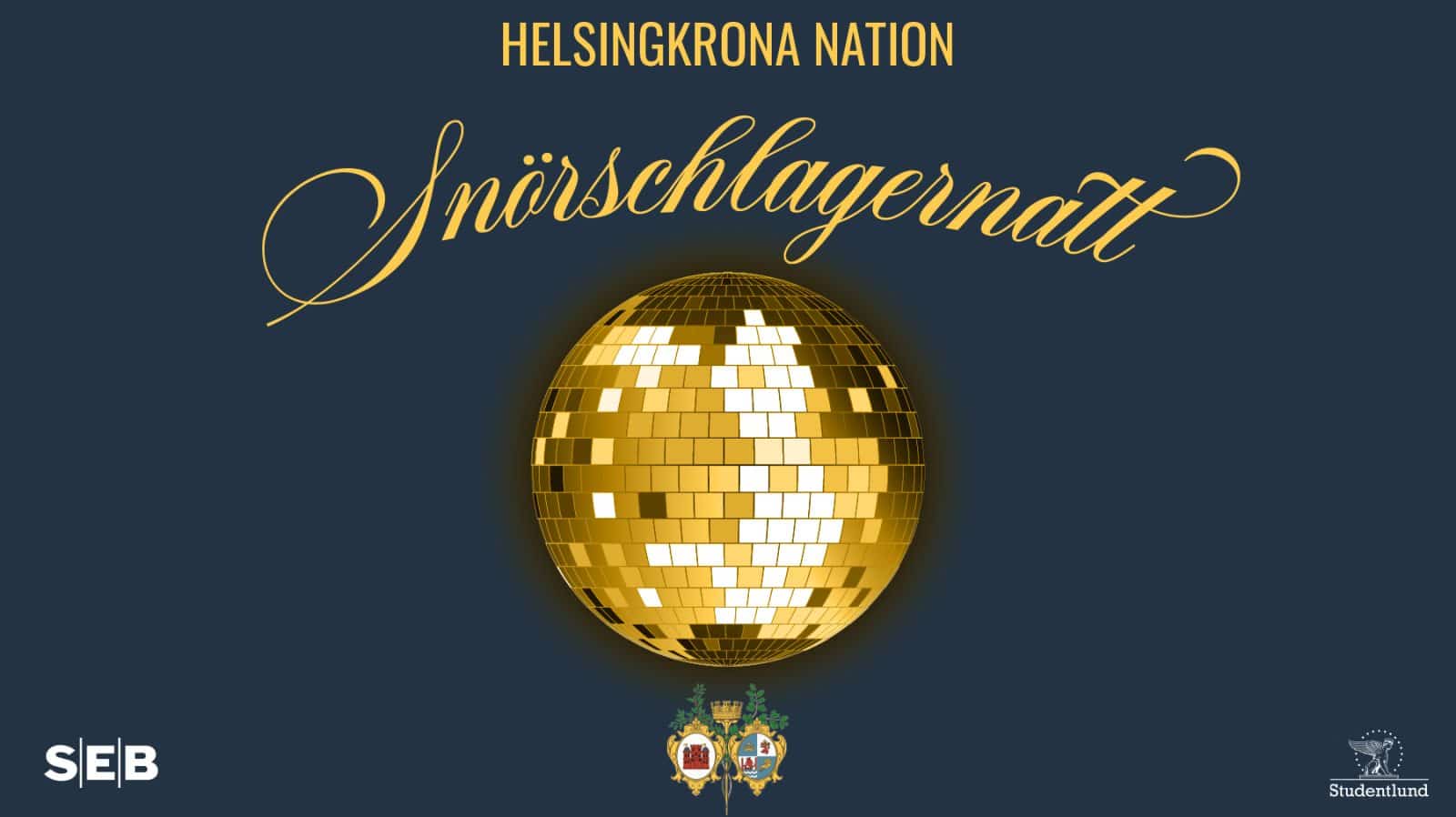 Snörsjöaorden är en magisk fest som varar i dagarna tre. Det hela inleds redan den 30e september med sittning för gamla och nya helsingkroniter samt våra utomlundensiska vänner från Uppsala.
Därefter följer denna Snörschlagernattklubb som är lika mycket extra allt som vanligt!
Denna klubbkväll är till för både dig som har anmält dig till Snörschlagersittningen och för dig som vill dansa i neon på Helsingkronas Schlagernatt tillsammans med oss!
VAR? Helsingkrona Nation, Tornavägen 3C
NÄR? 30 september, kl. 22-02
PRIS? Gratis för sittningsgäster, 60 kr för övriga
HUR? I glitter och glamour!
Glöm inte leg och studentleg (eller gästkort)!
————–
Snörsjöaorden is a magical party that lasts for three days. It all begins already on September 30th with a sittning for old and new members as well as our foreign friends from Uppsala.
Then follows this Snörschlager nightclub, which is just as much extra everything as usual!
This club night is for both those of you who have signed up for the Snörschlager session and for those of you who want to dance in neon at Helsingkrona's Schlagernatt together with us!
WHERE? Helsingkrona Nation, Tornavägen 3C
WHEN? September 30, at 22-02
AWARD? Free for seated guests, SEK 60 for others
HOW? In glitter and glamour!
Don't forget leg and student leg (or guest card)!
Relaterade Evenemang