Semmelbakning | Sydskånska Nationens Novischperiod
5 februari @ 14:00

-

17:00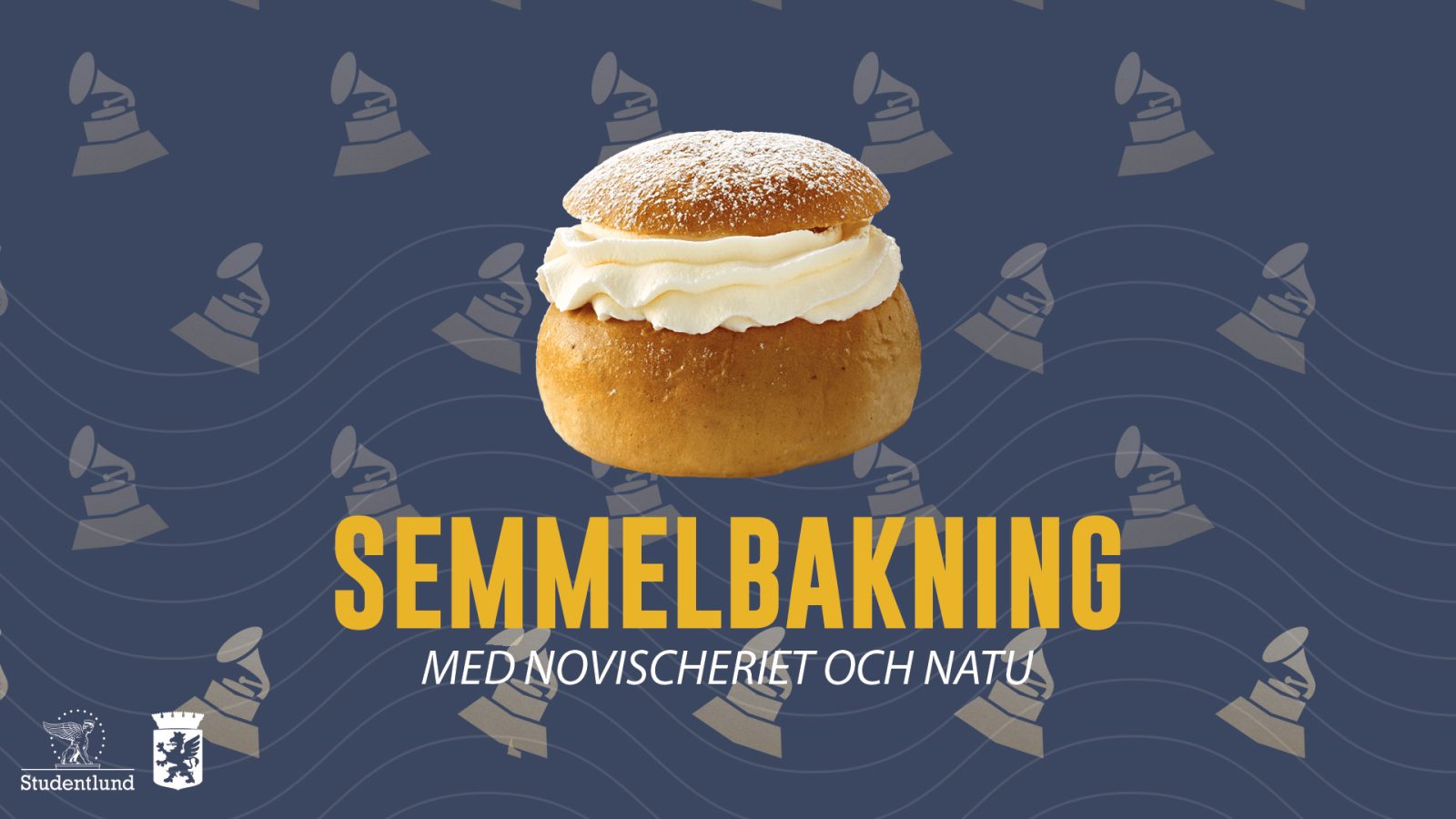 – ENGLISH BELOW –
Söndagen den 5/2 vill Novischeriet och NATU bjuda in er till årets första semmelbak!
Fettisdagen infaller den 21 februari i år, men det betyder inte att vi inte kan tjuvstarta med att lära oss hur man gör semlor! Vår förhoppning är att ni lär er hur man ska göra och kan lyckas skapa de bästa semlorna i Lund! Ni kommer också kunna dekorera med roliga toppings, och experimentera med fyllningar om ni känner er äventyrliga.
//Novischeriet och NATU
__________________________
The Novischery and NATU invite you all to this year's first semla baking (a traditiona Swedish pastry), on Sunday the 5th of February!
Shrove Tuesday is the 21st of February this year, but that does not mean that we can't start early with learning how to make semlor! Our hope is that you will learn how to make them and succeed in making the best semlor in Lund! You will be able to decorate with fun toppings, and experiment with different fillings if you're feeling adventurous.
//The Novischery and NATU