Detta evenemang har varit.
Screening of "Dead Donkeys Fear No Hyenas" and discussion with director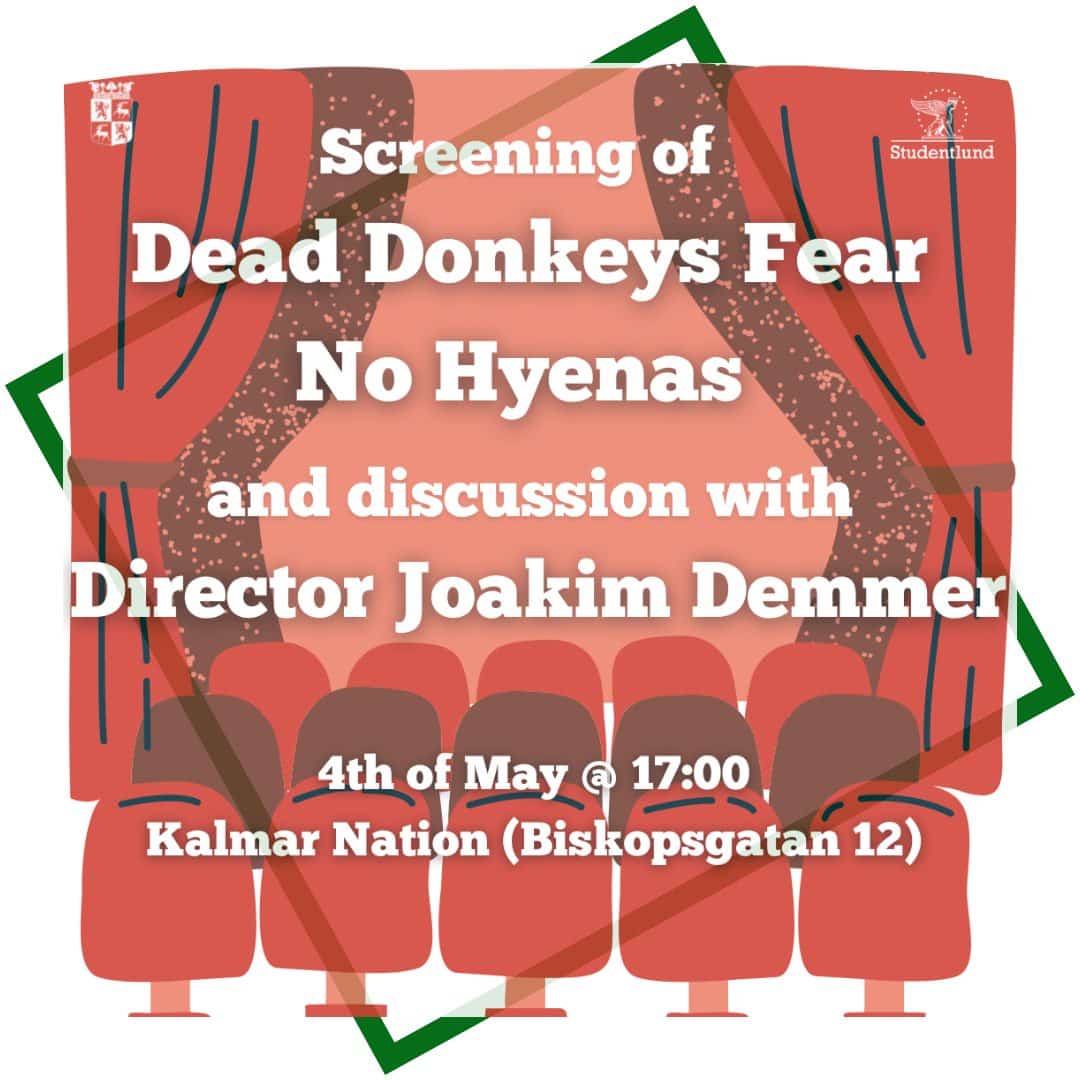 [ 
 below]
Kalmar Nation is part of this year's Sustainability Week! Therefore, Kalmar Nation's environmental committee invites you to a unique film screening of "Dead Donkeys Fear No Hyenas" and discussion with Joakim Demmer, the director of the movie! The documentary investigates foreign land-investments in Ethiopia and exposes their impact on people's lives. In the pursuit of truth, we meet investors, development bureaucrats, persecuted journalists, struggling environmentalists and small farmers deprived of their land. We also welcome you to join us for a post film screening discussion with the director, all accompanied by a cozy fika.
The movie will be screened in English with English subtitles.
For more information, please contact: environment@kalmarnation.nu
Come as you are 
__
Kalmar nation har fått äran att vara en del av årets "Sustainability week"! Därför bjuder Kalmar nations miljökommitté in dig till en unik visning av filmen "Dead Donkeys Fear No Hyenas" och en diskussion med Joakim Demmer, filmens regissör! Dokumentären undersöker och utforskar hur utländska köp av etiopisk mark påverkar lokalbefolkningen. Med sanningen som mål kommer vi i dokumentären få träffa investerare, byråkrater, förföljda journalister, frustrerade miljöaktivister och småbönder som förlorat sin mark. Du är också välkommen till en diskussion efter filmen tillsammans med regissören, allt såklart ackompanjerat med en mysig fika.
Den kommer visas med engelskt tal och engelska undertexter.
För frågor och mer information kontakta environment@kalmarnation.nu
Kom som du är! 
Relaterade Evenemang