Detta evenemang har varit.
Sauna Morning at Bjärred Saltsjöbad with ESN Lund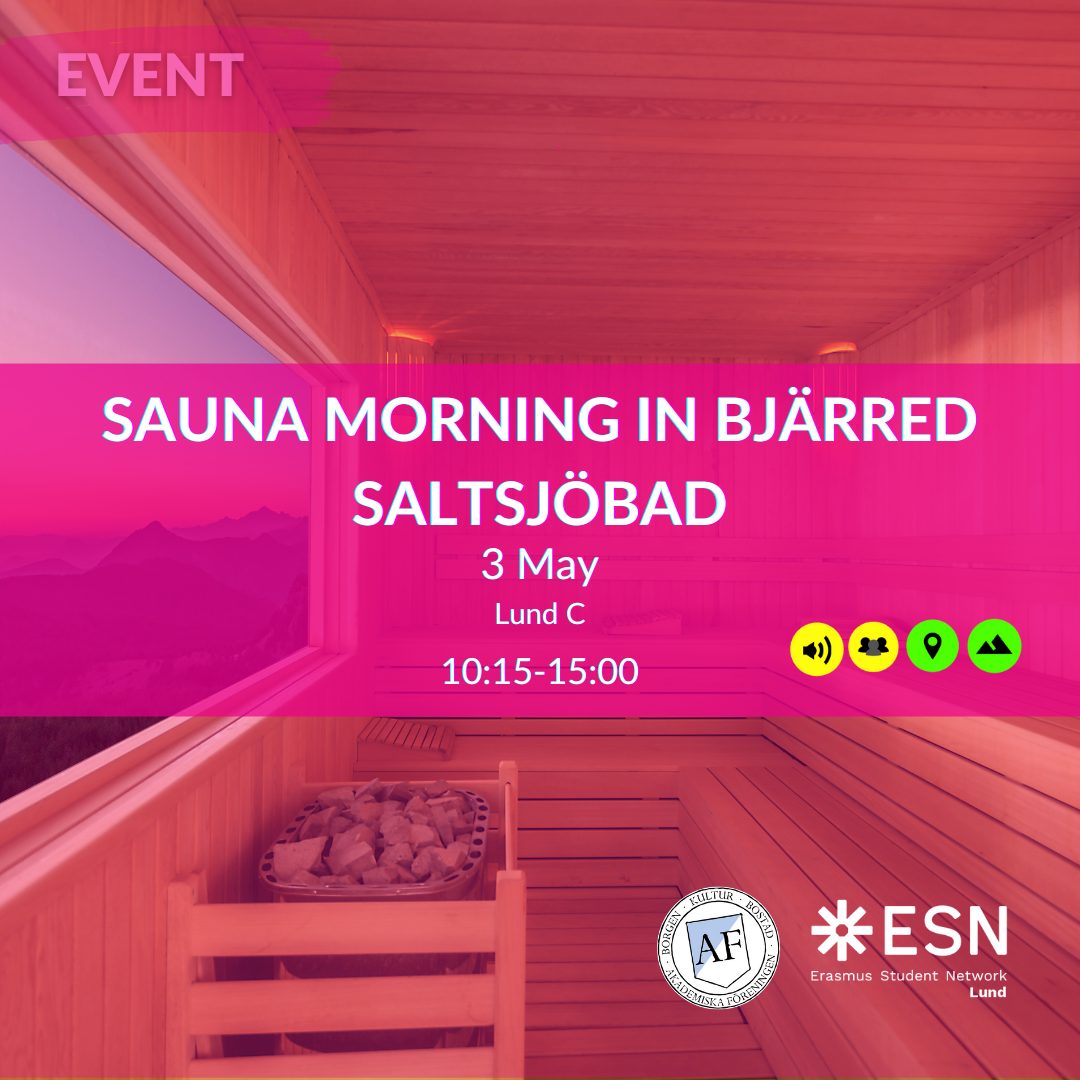 Do you want to live the original sauna experience? Join us at our next event! 🥳🤩
We will go to Bjarred (near Lomma) where we will visit Bjerreds Saltsjöbad, which is a sauna in the sea. 🏖
We will leave at 10:15 from Lund C.
📌 Where? Lund C
📌 When? 3rd May 2022 at 10:15
📌 Price? 70 SEK, ESN members get priority. To be paid at the place with cash.
📌 How do I sign up? Fill the following form:
https://docs.google.com/forms/d/195vQRoAy6MXQ0EYE31E_nVCX8HNZVujLmmSXl1i_ugw
🚨🚨Spots are limited🚨🚨
—————-
ESN Lund is a recognized association within the academic society (www.af.lu.se)
Relaterade Evenemang