Detta evenemang har varit.
PUNSCHFESTEN 2022 – Fredag 25/11
25 november @ 18:00

-

23:00

300 kr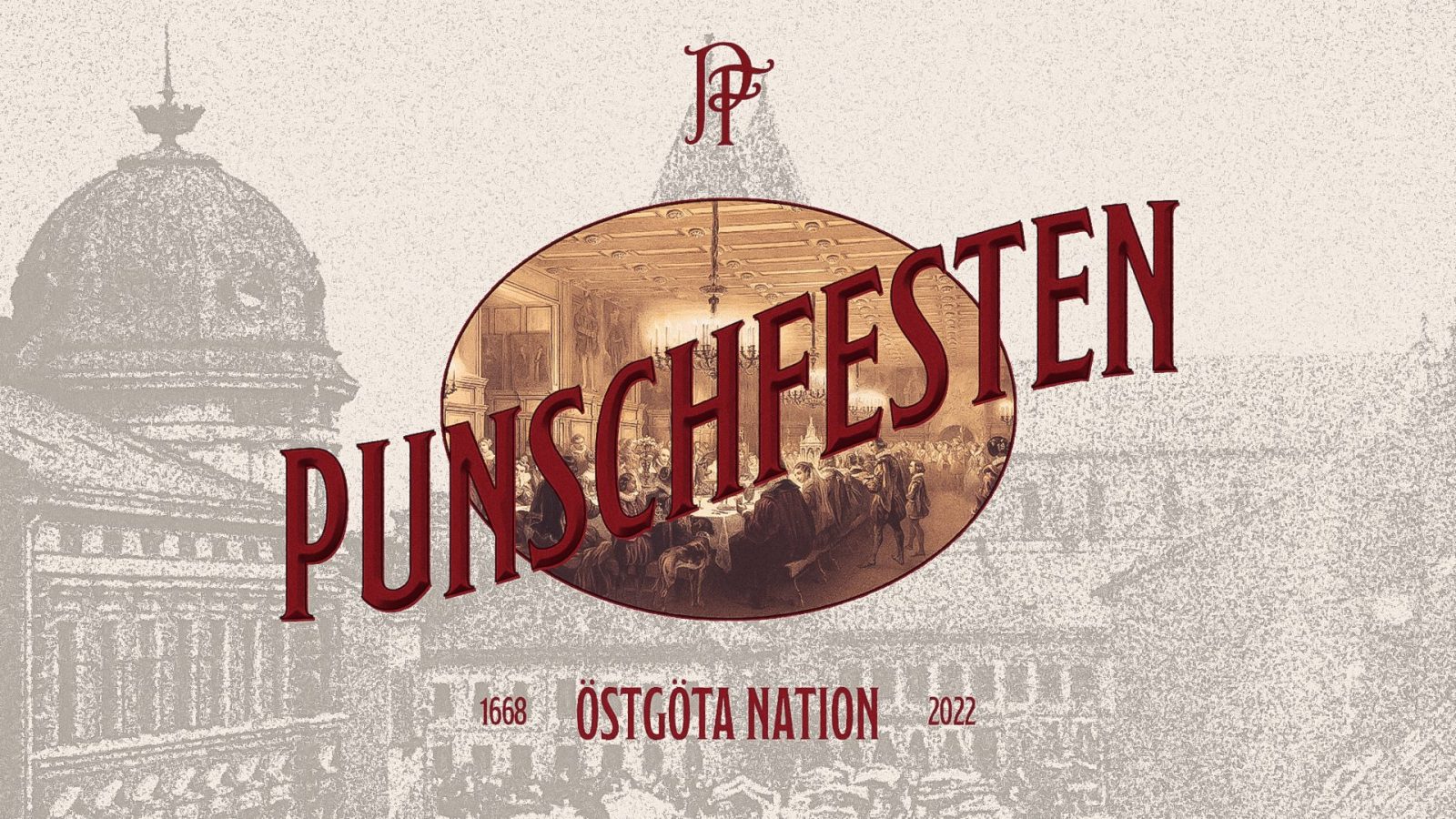 Det är åter dags för Östgöta Nation att fira punschen i form av årets Punschfest. Den 25 november intar nationen AF-borgens Källarsal för en trerätters middag med traditionell ärtsoppa och punsch som huvudnummer för att sedan dansa vidare på nationen. Punschen har länge haft en kär plats på Östgöta Nation och tillägnats en fest nästintill årligen sedan 50-talet. I Punschfestens tidiga dagar beskrevs den som "alls ingen frackfest, utan ganska blöt" – i denna anda välkomnar vi Östgöta Nations medlemmar till en kväll fylld av mat, sång och studentikost vurmande för punschen!
Var: Källarsalen i AF-borgen
När: Fredagen den 25 november
Klädkod: Mörk kostym m.a.o
Eftersläpp: Östgöta Nation
Biljettsläpp: Fredagen den 4/11. Mer information kommer.
Punschfesten riktar sig endast till Östgöta Nations medlemmar och alumner.
Vi ser fram emot att fira punschen med er!
Med vänliga hälsningar,
Clara Falkenek & Linus Jacobsson, Punschmästare
med Quratel & Festmästeri
________________
It is once again time for Östgöta Nation to celebrate punsch's place and history in the nation in the form of this year's Punschfest (The Punsch Party). On the 25th of November, the nation will enjoy a three-course dinner at AF-Borgen's Källarsal with traditional pea soup and punsch followed by dance at the nation. Punsch has long held a dear place at Östgöta nation and has been dedicated a party almost every year since the 50s. In the early days of the Punschfest, it was described as a not very formal but punsch-heavy happening – in this spirit, we welcome Östgöta nation's members to an evening filled with food, song and student-gushing for punsch!
Where: Källarsalen, AF-Borgen
When: Friday 25th of November
Dress code: Dark suit with academic orders
Afterparty: Östgöta Nation
Ticket release: Friday the 4th of November. More information will come.
Punschfesten is an event soley for Östgöta Nation's members and alumni.
We look forward to celebrating punsch with you!
Kind regards,
Clara Falkenek & Linus Jacobsson, Punschmasters
with Quratel & Festmästeri
Relaterade Evenemang