Detta evenemang har varit.
PREMIÄR Historiepoparna | Blekingska nationen
26 augusti 2022 @ 22:30

-

02:00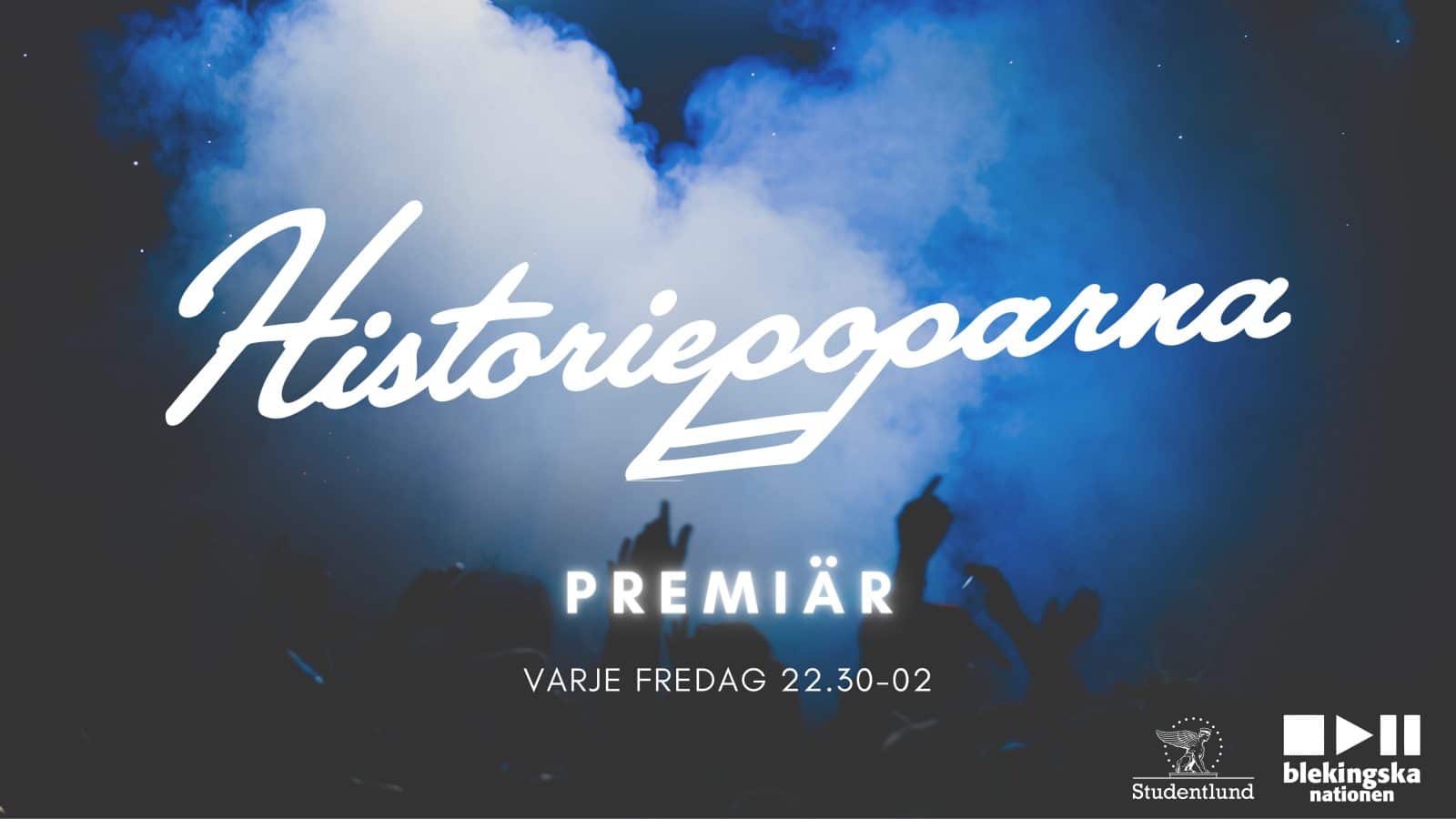 PREMIÄR
Ikväll dansar vi tillbaka till framtiden på klubb Historiepoparna!
Historiepoparna är Blekingska nationens musikaliska tidsresa där vi färdas genom tiden från 60-talet till nutidens pop på en klubbkväll! Våra egna DJ:s levererar allt ifrån 80-talets trallvänligaste hits till nutidens bästa beats.
Damma av dansskorna och förbered er på the time of your lives!
Var: Blekingska nationen, Ole Römers väg 14D
När: 26 augusti 22.30-02
Hur: Som du är, så länge du lämnar som frälst i popen
Medlemmar: 40 kr
Icke-medlemmar: 60 kr
Förköp? Mejla q@blekingska.se
Glöm inte leg och studentleg/betalintyg till Studentlund! Card is Queen! 
—
PREMIERE
Tonight we're dancing back to the future at club Historiepoparna!
A musical journey across time that takes you through the golden age of pop in one night! Our DJ's will send us on a trip down memory lane, with anything from the hottest hits of the 80's going to the best beats of the present.
Dust off your dancing shoes and get ready!
Where: Blekingska nationen, Ole Römers väg 14D
When: 26th of august 22.30-02
How: As you are, as long as you leave as a believer in pop
Members: 40 kr
Non-members: 60 kr
Buy tickets in advance? E-mail q@blekingska.se
Don't forget ID and student-ID/proof of payment to studentlund! Card is Queen! 
Visa mindre
Relaterade Evenemang