Penthouse – Saturday Club | Lunds Nation
3 december @ 22:30

-

02:00

|

Återkommande Evenemang

(Se alla)

Ett evenemang var 1 vecka/veckor som börjar 22:30 på lördag, upprepas till 10 december 2022

60 Kr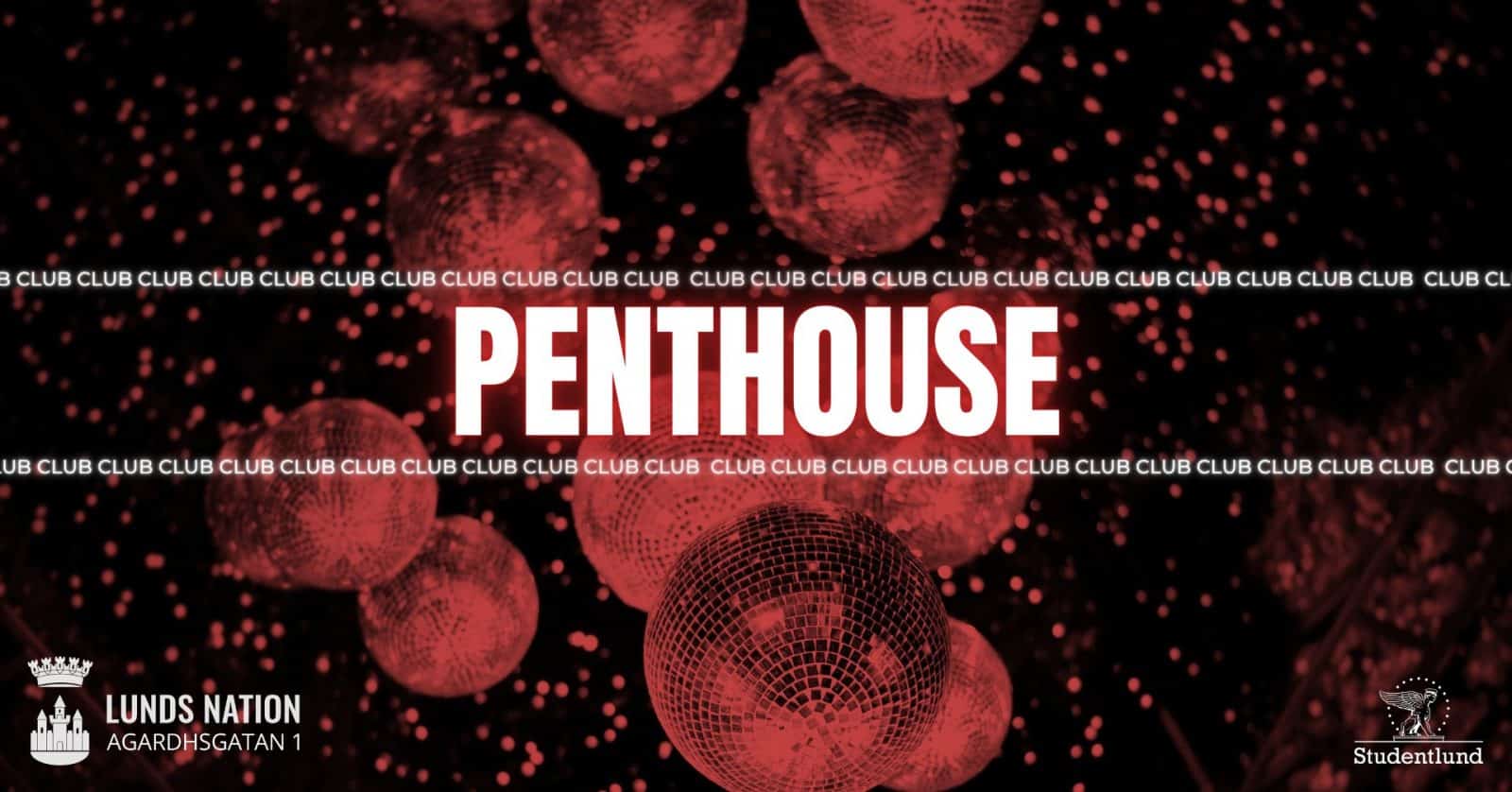 Äntligen är det lördag igen! Ni vet vad det betyder – Klubb på Lunds Nation! Dags att ta på dig dina bästa festkläder och göra dig redo för att dansa tills fötterna gör ont. Nu blir det fest!
Våra lördagsklubbar hålls för tillfället på Penthouse på vår sjätte våning, vilket innebär att baren har en otrolig utsikt över Lunds alla tak. Varje lördag kan man från att dörrarna öppnar kl 22:30 dansa bort alla sina bekymmer, njuta av musiken från våra grymma DJ's och släcka törsten i vår fantastiska bar som serverar ett stort utbud av dryck, med och utan alkohol.
Förköp (köföreträde till 23.00) går att köpa på expeditionen på nedervåningen på Agardhsgatan 1, under kontorstider (vardagar 11-13, torsdagar 17-18 och lördagar 13-14).
Glöm inte ID och student-ID!
Vi ses på dansgolvet!
–
It's finally Saturday again! You know what that means – Club at Lunds Nation! Time to dress up in your finest party outfits and get ready to dance until your feet hurts. It's time to party!
Our Saturday clubs are at the moment at Penthouse on our sixth floor, which means that the bar is accompanied by an incredible view over all the rooftops of Lund. The doors open at 22:30 every Saturday, so get ready to dance all your worries away, enjoy the music provided by our awesome DJ's and enjoy the wide selection of alcoholic and non-alcoholic drinks in our bar.
Pre-purchase tickets (queue priority until 23.00) can be purchased at the main office on the ground floor of Agardhsgatan 1 during office hours (weekdays 11-13, Thursdays 17-18 and Saturdays 13-14).
Don't forget ID and Student-ID!
See you on the dance floor!
Relaterade Evenemang