Detta evenemang har varit.
Osignat | Sydskånska Nationen | LIVE: Bror duktig, Moa Sellergren och LCKY CHRMS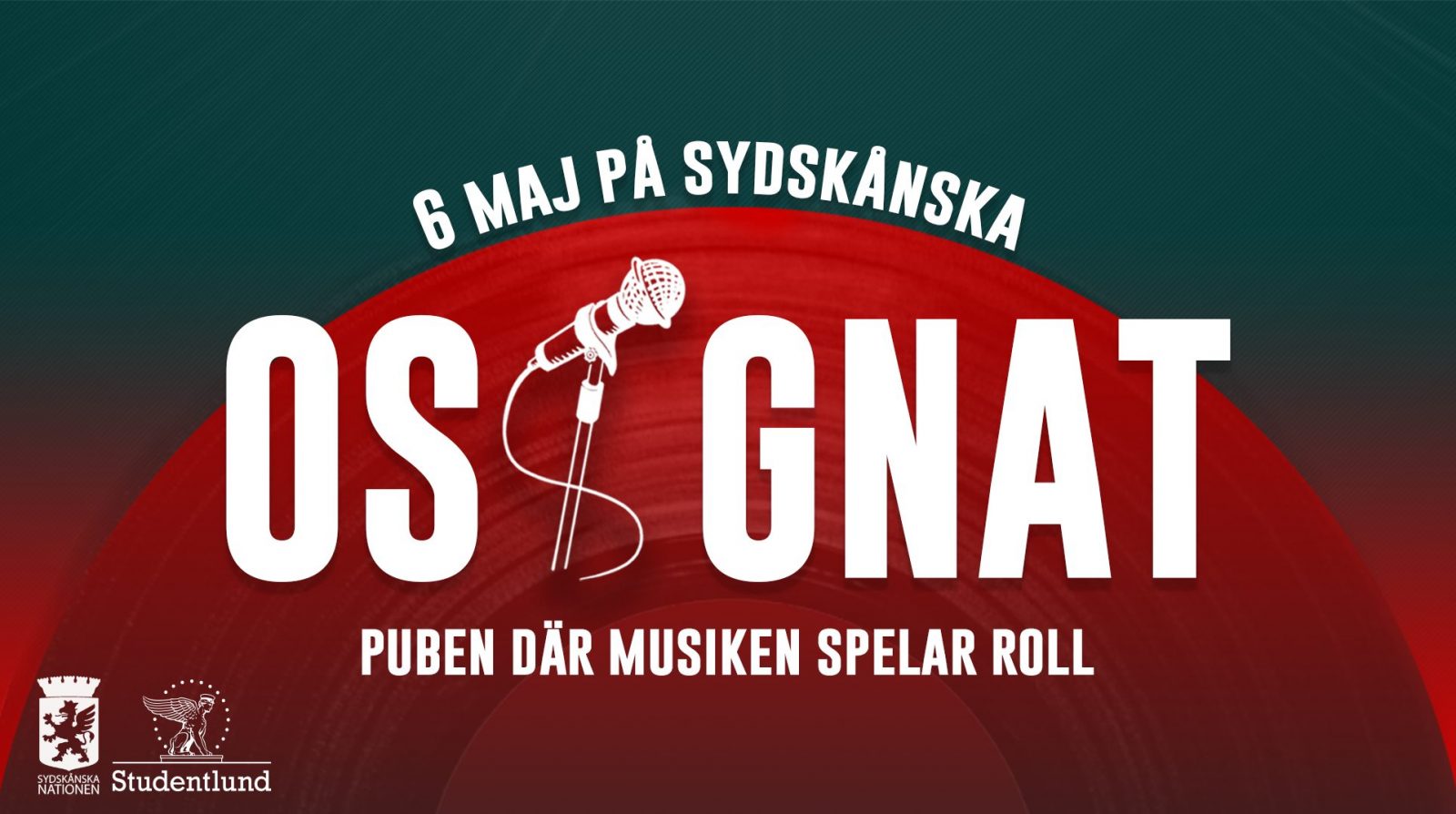 -English Below-
På Fredag vill vi välkomna er tillbaka till Osignat! I vanlig ordning så slår dörrarna upp 18:00 och vi bjuder på tre stycken fantastiska band, god mat och dryck, samt Karaoke mot midnatt.
Öppettider:
18:00-00:00
Kvällens akter:
Bror duktig
Med rötter i Växjö och Bromölla bildades punkbandet Bror Duktig ur en stark önskan att få spela snabbt och vråla högt. Med texter om allt från tandläkarskräck till samhällets alla orättvisor hoppas vi kunna leverera en välbehövlig dos trallpunk till folket! Vårt egenproducerade första album "Hyckleri och Annan Skit" kommer (förmodligen) att släppas i Maj!
Så plocka fram era snyggaste öronproppar och kom och upplev lite icke-trallig trallpunk från Lund!
Moa Sellergren
Moa Sellergren är en låtskrivare och artist som formar sitt sound ur pop, visa och punk. Hon finner låtskrivandet som ett sätt att uttrycka outsagda känslor och tar inte sällan inspiration ur verkliga händelser. I takt med livets upp och nedgångar pendlar hennes texter mellan eufori och hopplöshet samtidigt som tonerna lever i perfekt symbios.
LCKY CHRMS
På med era utsvängda byxor för denna gång är vi också glada att presentera nationsvännerna LCKY CHRMS, som kommer leverera sköna, energetiska, rockiga, samt dansvänliga toner genom kvällens gång!
Boka bord genom att maila pqs@sydskanska.se
___________
This Friday we want to welcome you back to Osignat! As usual the doors open at 18:00, and we offer three fantastic bands, good food and drink, as well as Karaoke towards midnight.
Opening hours:
18:00-00:00
Tonight's acts:
Bror duktig
With roots in Växjö and Bromölla, the punk band Bror Duktig was formed out of a strong desire to play fast and roar loudly. With texts about everything from dental fear to all the injustices in society, we hope to be able to deliver a much-needed dose of trallpunk to the people! Our self-produced first album "Hyckleri och annan skit" will (probably) be released in May!
So pick out your nicest earplugs and come and experience some non-tralland trallpunk from Lund!
Moa Sellergren
Moa Sellergren is a songwriter and artist who shapes her sound from pop, folk-visa and punk. She finds songwriting as a way to express unspoken feelings and often takes inspiration from real events. In step with life's ups and downs, her lyrics oscillate between euphoria and hopelessness while the tones live in perfect symbiosis.
LCKY CHRMS
Put on your flared pants on this time, cause we are also happy to present friends of the nation LCKY CHRMS, who will deliver beautiful, energetic, rocking, and dance-friendly tones throughout the evening!
Book a table by emailing pqs@sydskanska.se
Relaterade Evenemang