Detta evenemang har varit.
Osignat Open Mic | Sydskånska Nationen
9 september 2022 @ 18:00

-

22:00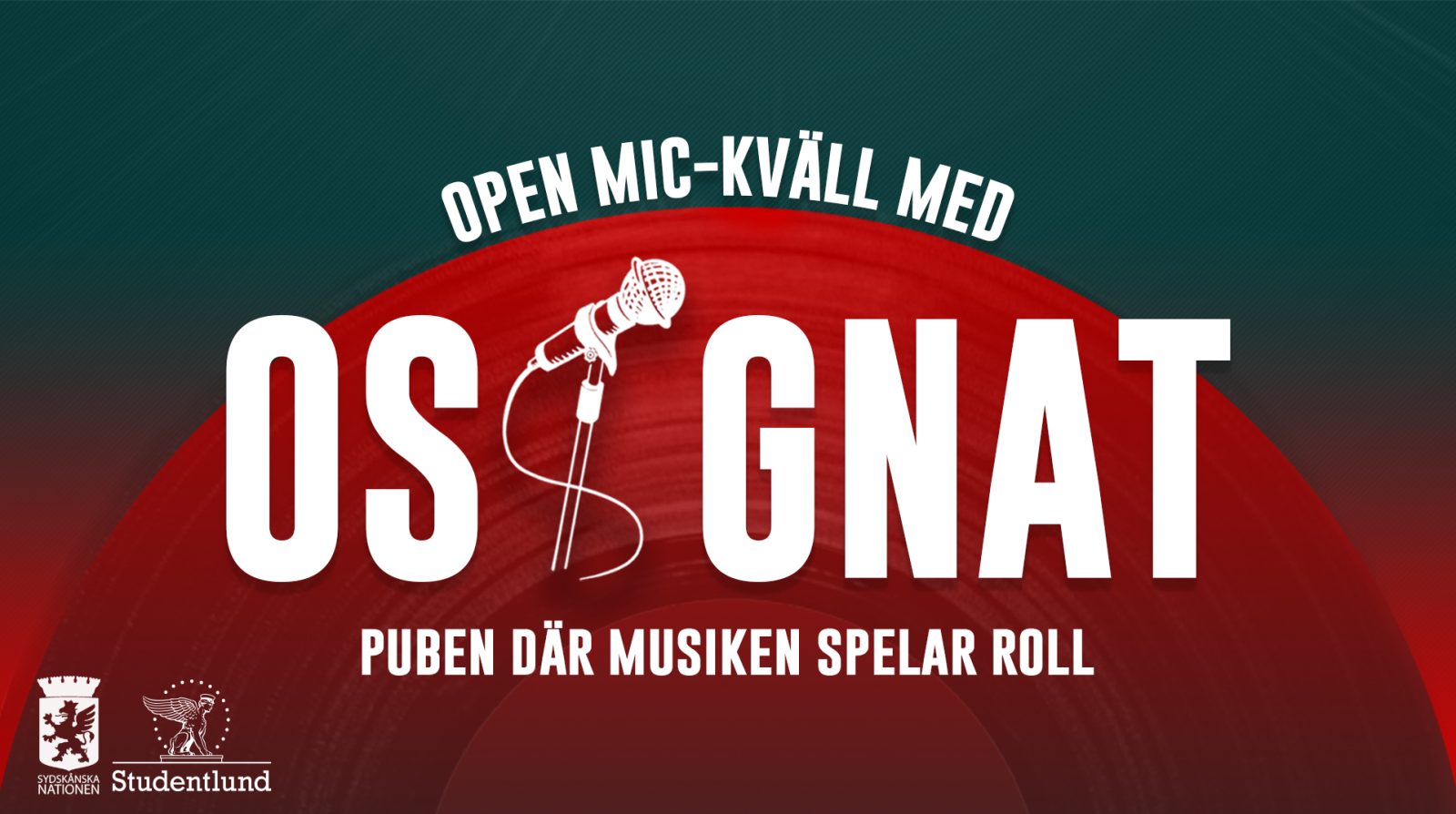 Finns det något som representerar Sydskånska Nationen bättre än musik och en fantastisk stämning? Det finns bara ett svar på den frågan, och det är såklart nej det gör det inte! Osignat bjuder som vanligt på dessa i kombination och har nu planerat ett alldeles särskilt event för våra novischer. Istället för band som spelar så är det ni, våra underbara novischer, som får uppträda! Sydskånska nationen presenterar stolt en Open Mic kväll där du äntligen kan få leva ut dina drömmar om att få stå på scen och sjunga som en riktig rockstjärna. Du kan även visa upp ett dansnummer eller göra en stand-up, scenen är öppen för allt! Mellan alla uppträdanden kan du äta lite mat, dricka något gott eller bara hänga med alla novischer och faddrar. Bättre blir det inte!
När? Kl 18.00 fredagen den 9e september!
Var? Sydskånska Nationen såklart!
_________________________________
What better way to represent Sydskånska Nation than music and a wonderful atmosphere? That's right, nothing! As always, Osignat delivers them both in the best combination. This time there will be no bands performing, but instead it's you, our wonderful novisches that's going to take over the stage. Sydskånska Nationen proudly presents an Open Mic night, where you finally can live out your dream to sing and perform on stage! You're also welcome to show your best dance moves, do a stand-up or whatever you'd like, the stage is open for everyone.
In between the performances you can grab something to eat or drink or just hang out with the other novisches and mentors. It doesn't get better than that!
When? Friday September 9th at 18.00
Where? Sydskånska Nation of course!