Detta evenemang har varit.
Oktoberfestens eftersläpp | Lunds Nation
14 oktober @ 22:30

-

02:00

60 Kr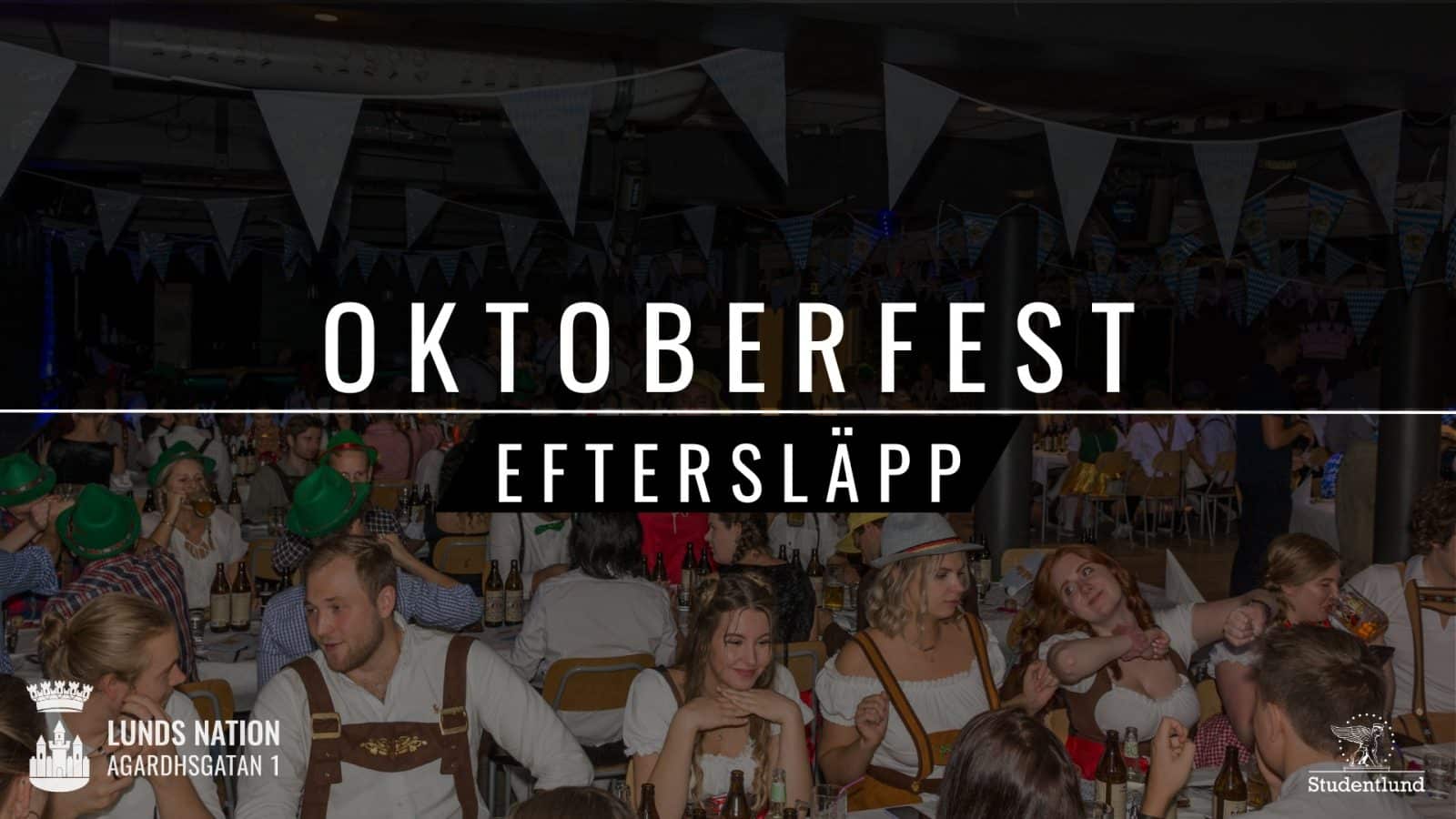 Redo att oktober-festa hela natten lång?
Vad är en fest utan ett wunderbares eftersläpp? Vi slår därför upp dörrarna till vår otroliga klubb 22.30 – 02.00! Såklart kommer denna klubb också vara i oktoberfestanda och det kommer bli en fantastisch kväll som du absolut inte vill missa!
Förköp går att köpa på vår expedition, vardagar 11-13 och torsdag 17-18. Eventuellt kvarvarande platser finns i dörren!
Gör dig redo att dansa natten lång i din Lederhosen, dirndlklänning och tyrolerhatt! Vi ses på dansgolvet!
Wir treffen uns dort!
–
Ready to party all night long in the spirit of Oktoberfest?
What is a party without a wunderbares after party? Therefore we are opening the doors to our awesome club 22.30 – 02.00! Of course this club is held in the spirit of Oktoberfest and it will be a fantastisch night you do not want to miss!
Pre-purchases can be purchased at our expedition, weekdays 11-13 and Thursday 17-18. Any remaining tickets are available at the door!
Get ready to dance the night away in your Lederhosen, dirndl dress and tyrolean hat! See you at the dance floor!
Wir treffen uns dort!
Relaterade Evenemang