Detta evenemang har varit.
Novischsittning: Galaskandaler | Sydskånska Nationens Novischperiod
28 januari @ 18:00

-

22:00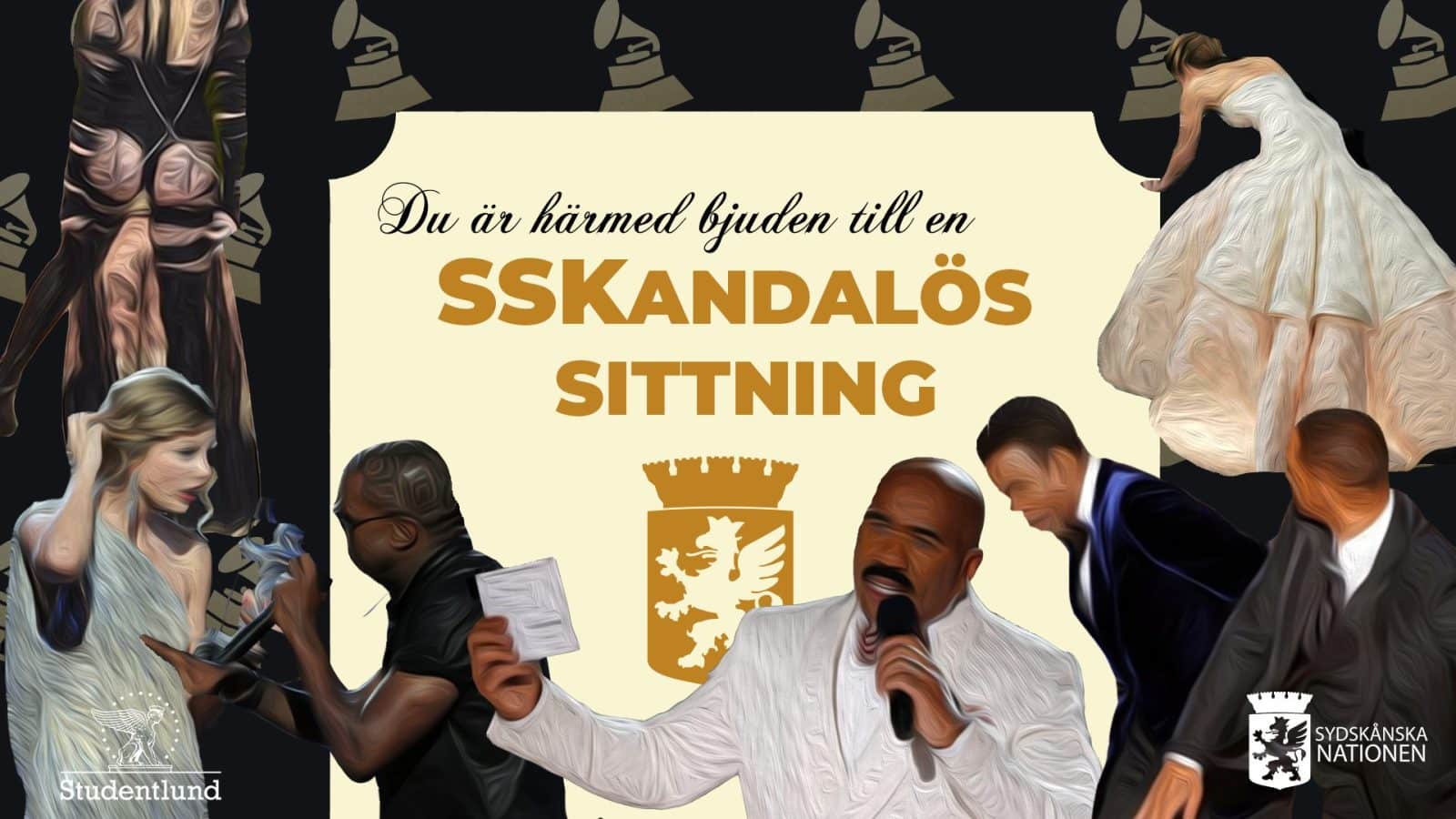 – ENGLISH BELOW –
Quite a scandal really…
Välkommen till Novischeriets fulsittning som medierna skriver rubriker om! Artister från hela världen kommer för en sittning som omvandlas till en skandal. Kommer du konfrontera Miley Cyrus på VMAs, ha med dig en orm som Britney Spears eller ge en käftsmäll som Will Smith på the Oscars? Kom med din mest skandalösa outfit och skapa rubriker till årets första sittning på Sydskånska Nationen. Era värdar, Novischeriet, kommer bidra med god mat, fest och sång men skandalerna står ni för såklart.
Ses i rampljuset!!
Plats: Göstabudssalen (Sydskånska Nationen)
Datum: 28 januari
Tid:
– Fördrink: 18:00 (..)
– Till bords: 18:30
Klädsel: Galaskandaler
_________________
Quite a scandal really…
Welcome to the most scandalous novischsittning ever at Sydskånska! Artists from all over the world are gathered and ready to turn this sittning into a scandalous affair. Are you going to call out Miley Cyrus at the VMAs, bring out a snake like Britney Spears or slap the host like Will Smith at the Oscars? Wear your most controversial outfit and make headlines! Your hosts, the Novischery, will provide delicious food, a proper feast and music but the scandals are all on you.
See you in the spotlight!!
Location: Göstabudssalen (Sydskånska Nation)
Date: January 28th
Time:
– Predrink: 18.00 (..)
– Dinner commences: 18:30
Apparel: Award Scandals
Relaterade Evenemang