Detta evenemang har varit.
NISSES BAR: Star Wars
7 maj @ 20:00

-

01:00

Gratis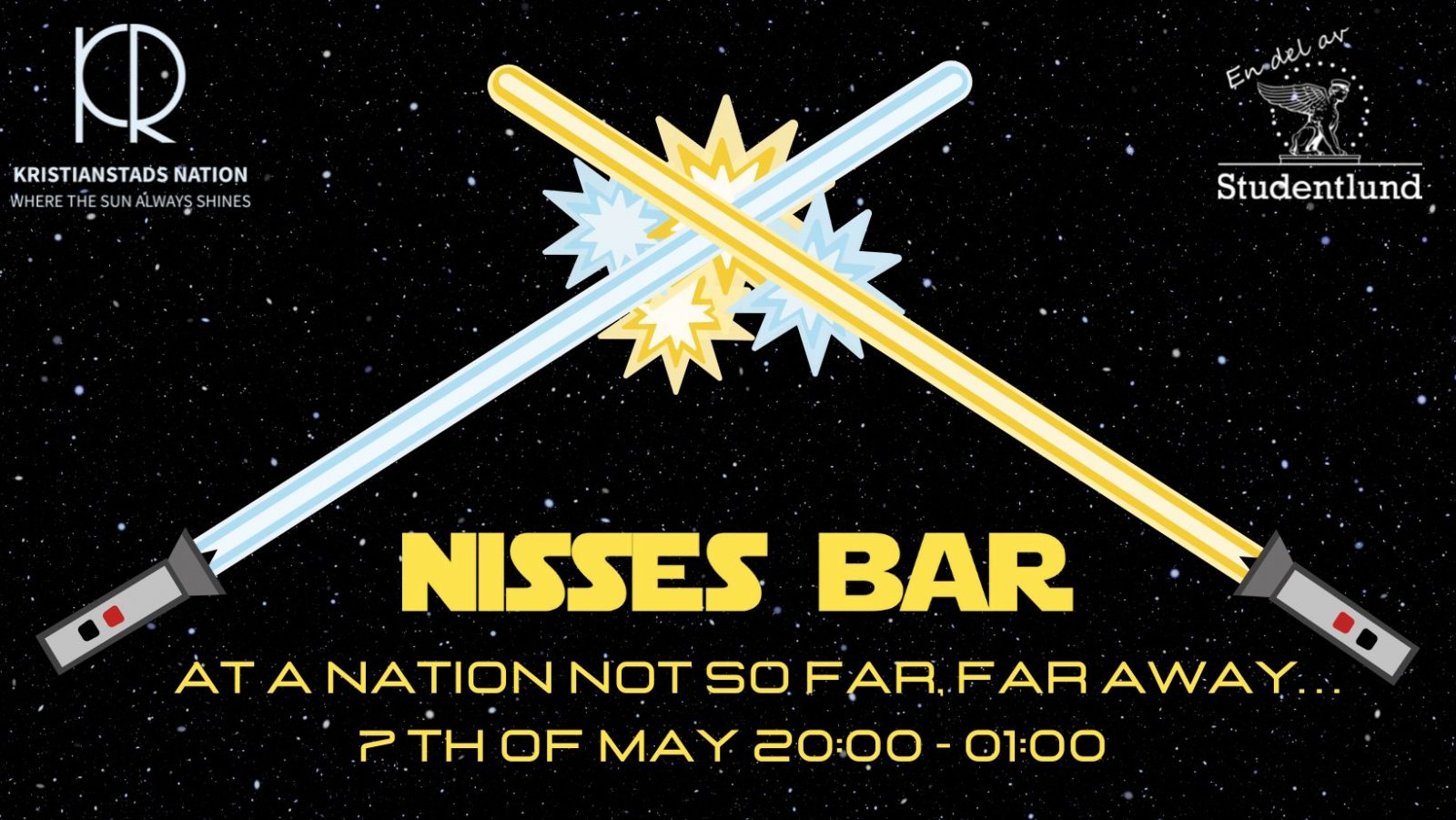 *English below*
På en nation inte särskilt far far away… Har förmännen kavlat upp ärmarna och anordnat den ultimata Star Wars temaveckan. Följ med oss den 4:e Maj till en fantastisk lunch som ger dig energi för att besegra det galaktiska imperiet. Efter att du tagit ut segern, kom till pub Lottas och slappna av med en öl och en hamburgare. Vid veckans slut vill du ju självfallet festa, så sväng då förbi Nisses, en bar som kan jämföras med cantinan på Mos Eisley från filmerna. Vi ses där, och må kraften vara med dig.
Våra duktiga barförmän erbjuder härliga drinkar.
När du ändå är i farten kanske du och ditt sällskap kan passa spela sällskapsspel?
På baren finns det något för alla – passa på att boka bord nu till barmastare@krnation.se
********************
In a nation not so far far away… The foremen have rolled up their sleeves and prepared the ultimate Star Wars-themed week. On the 4th of May, join us for an amazing lunch to give you energy for battle against the galactic empire. And after you claim your victory come to wind down with a beer and burger at our pub Lottas. At the end of the week you'll want to party for sure, so come to our Bar Nisse, a bar that rivals the Mos Eisley Cantina from the movies. We will see you all there, and may the force be with you.
Our skilled bar foremen offer nice drinks!
When you're at it maybe you and your company can play some board games?
At the bar, there's something for everyone – make sure to book a table now at barmastare@krnation.se
Relaterade Evenemang