Detta evenemang har varit.
Midsommarlunch | Sydskånska Nationen
2 september 2022 @ 12:30

-

13:00

40 sek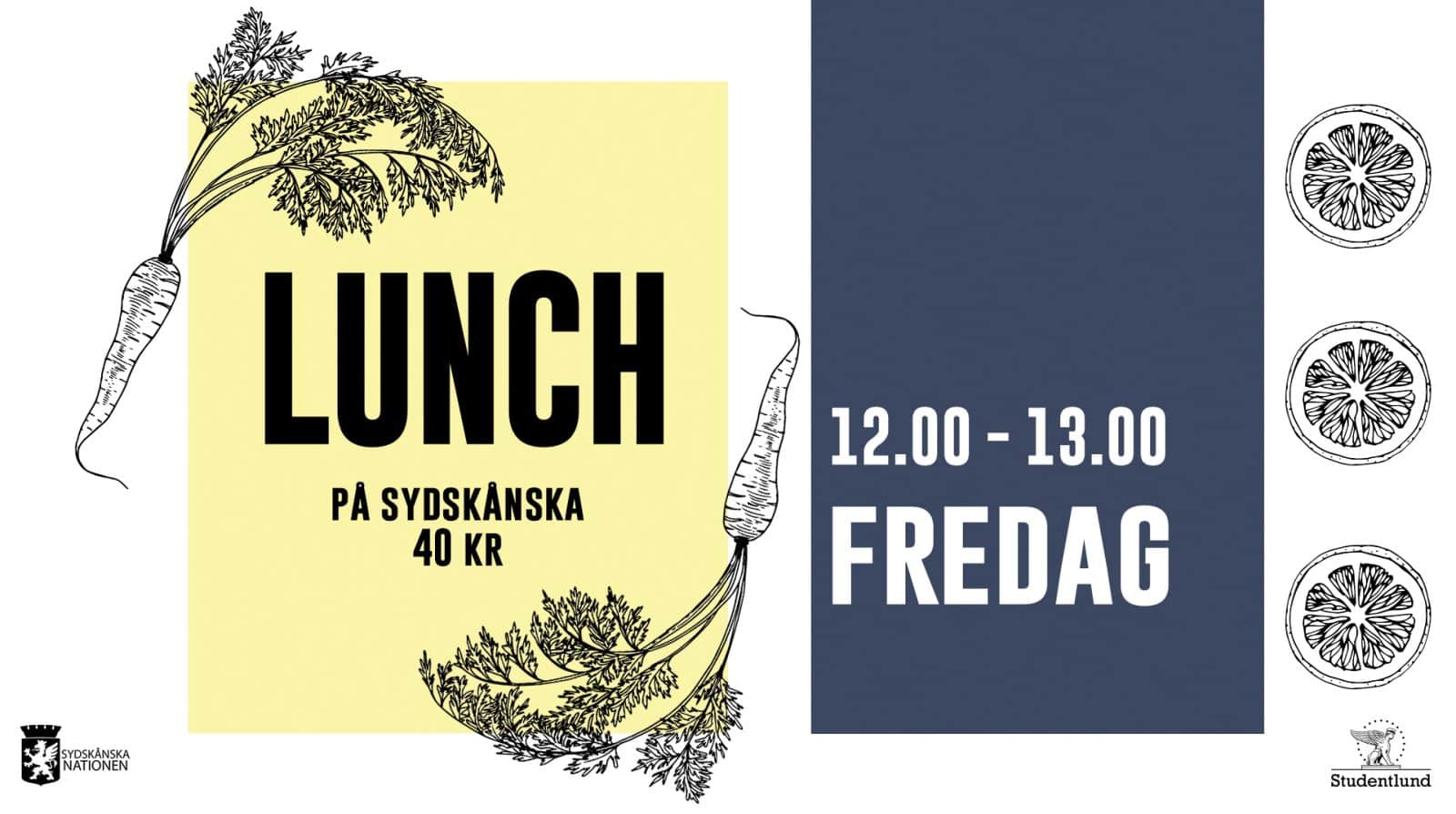 Midsommar har varit och det kommer dröja ett tag innan man får äta den goda maten som brukar stå på midsommarbordet. Vilket är väldigt tufft och det är därför vi på SSK denna fredagen serverar midsommarmat så ni inte behöver vänta alltför länge för att ännu en gång få äta den fantastiska mat kombinationerna som kan finnas på ett midsommarbord. Det du kommer finna på din tallrik är en potatissallad med ägg, vego köttbullar och sill, samt muffins som efterrätt, för 40 kr (kaffe ingår alltid)
NÄR? 2/9
TID? 12.00-13.00
Välkomna till Sydskånska Nationen!
____________________
Midsummer has been and it will take a while before we will be able to eat the food served at the midsummer buffet, which is pretty rough and that is why we at Sydskånska Nation this Friday will serve midsummer food so you won't have to wait too long before you get to eat the fantastic food combinations you can find at the midsummer table again. There will be potato salad with egg, vegan meatballs and herring, also muffins as dessert for 40 kr (coffee is always included)
WHEN? 2/9
AT WHAT TIME? 12.00-13.00
Welcome to Sydskånska Nation!
Relaterade Evenemang