Detta evenemang har varit.
Martial Arts Aikido
29 januari @ 19:00

-

21:00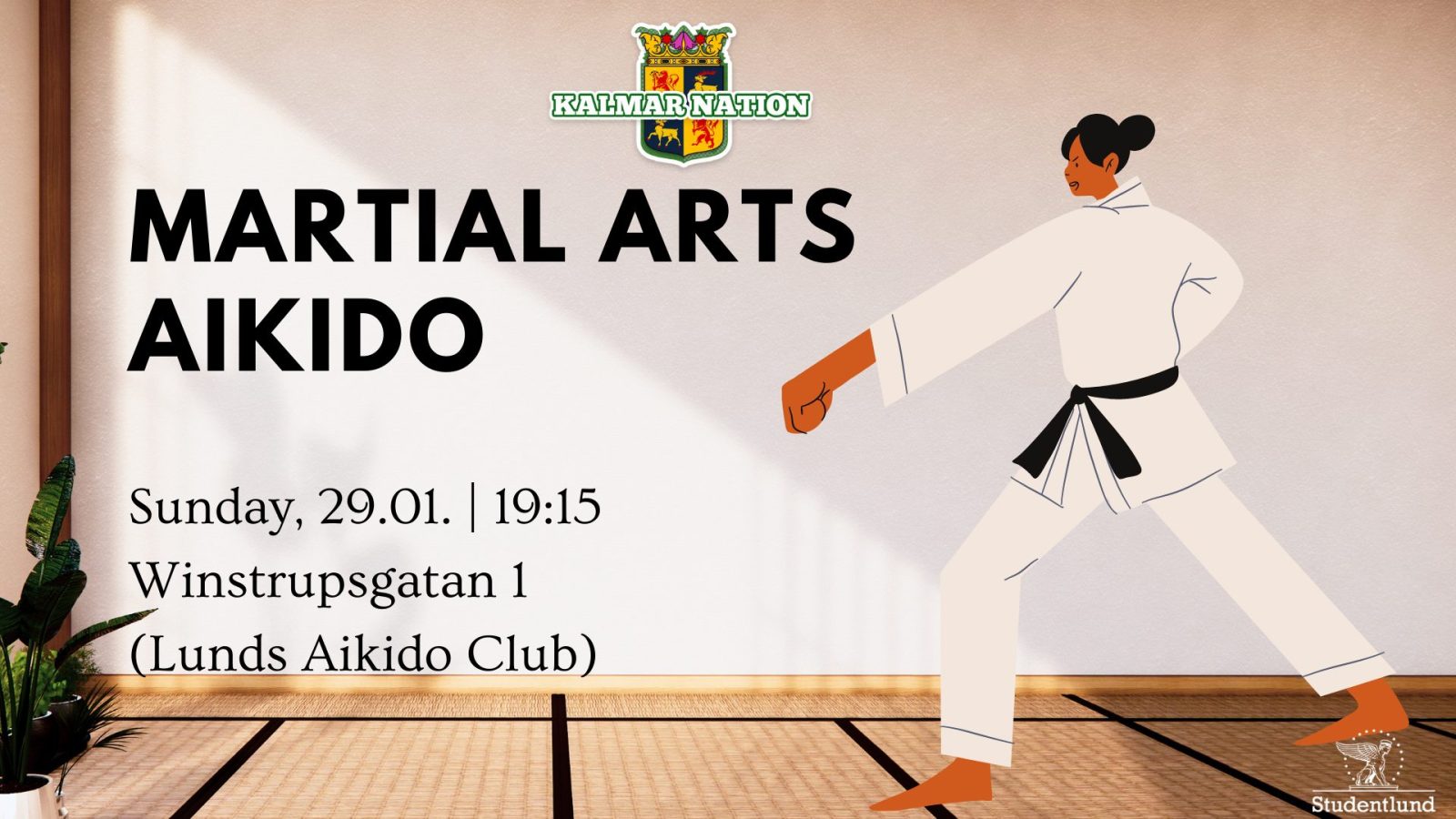 SIGN UP: https://docs.google.com/forms/d/e/1FAIpQLScn5zTAjz5ru213b5N85ExKQ4vKjdkUrAtPpmidAkNOfNG4cA/viewform
[🇸🇪below]
Aikido tryout, a Japanese martial art focused on self-defense in a harmless way.
This in a beginner-friendly introduction course, no experience required.
This form of martial arts does not encourage any violent kicking and is not focused on hitting the opponent.
(Both studentlund and non-studentlund members. Priority to Kalmar members when subscribed before the 16th of January). Free participation.
Full length training pants and a comfortable sports t-shirt are recommended. Don't forget your water bottle and towel.
If you have any questions: idrott@kalmarnation.nu
Come as you are 💚
——-
Prova på Aikido, en japansk kampsport med stort fokus på självförsvar. Nybörjarnivå så ingen tidigare erfarenhet behövs. Aikido är en form av kampsport som inte innefattar sparkar, eller slag, mot motståndaren.
(Både för studenter och icke-studenter, med prio för medlemmar i Kalmar nation om man skriver upp sig innan den 16:e januari)
Helt gratis.
Kom med slappa och tåliga träningskläder – långbyxor! Glöm inte vattenflaskan och gärna en handduk.
Kontakta idrott@kalmarnation.nu om du har frågor!
Kom som du är 💚