Detta evenemang har varit.
Klubb Svett Returns! – Open Air Karneval Edition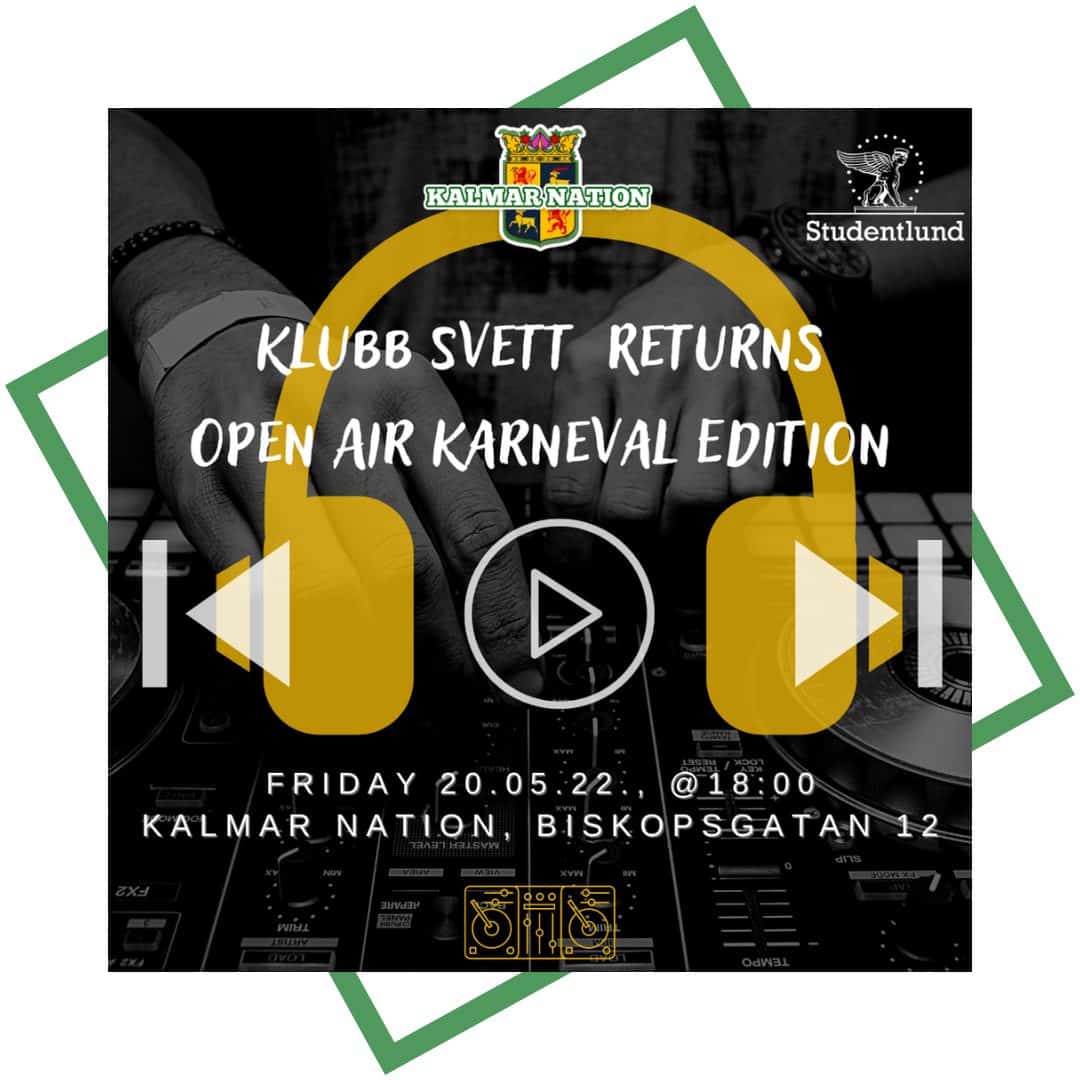 [ 
 below]
Need an amazing Pre-Party for Dansen Klubs at AF Borgen?
Or just want to party at your all-time favorite Nation?
Then join us on Friday 20th of May at 18:00 for an epic Open-Air Party in our beloved garden!
For those of you who have been around for long enough and have experienced about Kalmar's Klubb Svett, grab this opportunity to relive the good old times.
For those who just heard about it, come to experience this limited edition Kalmar's club 
Come as you are 
__
Do you need a phenomenal pre-party for Dansen Klubs at AF-Borgen?
Or do you just want to party on your favorite nation?
Then come to Kalmar nation on May 20 at 18:00 for an epic open-air party in our cozy garden!
For you old people, you have the chance to relive Kalmar's classic "Club Sweat";
and for you under 50, come and experience a limited edition Kalmar CLUB
The entertainment for the evening will be two fantastic DJs;
Come as you Are 
Relaterade Evenemang