Detta evenemang har varit.
Kafé Matiné presents: Ocean's 8 | Sydskånska Nationen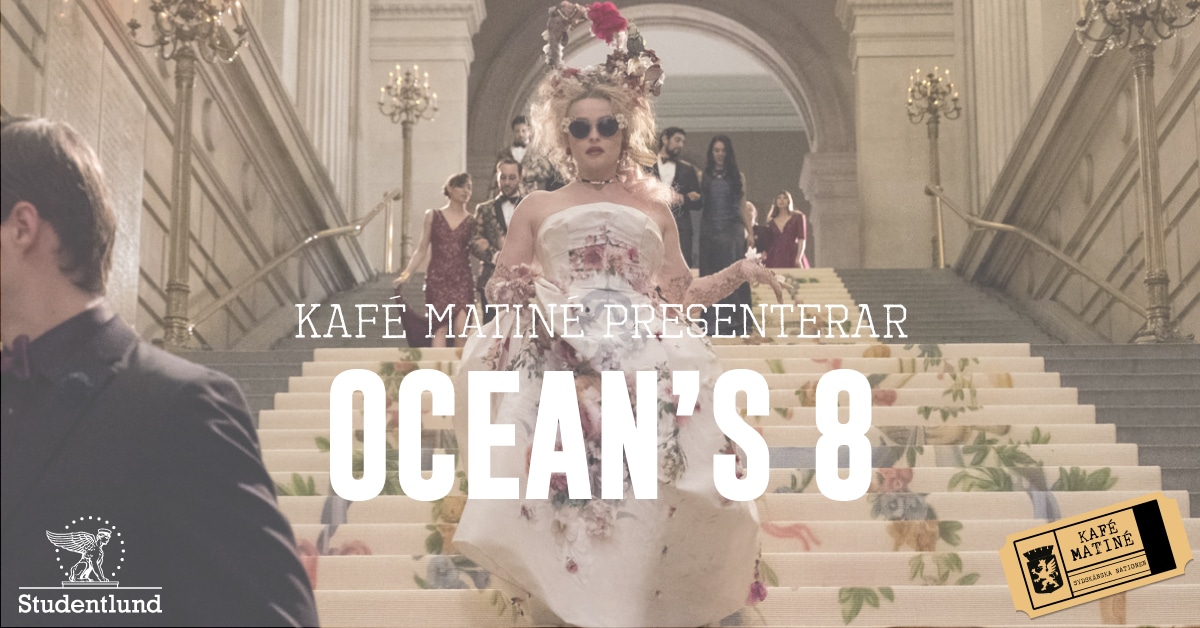 -English below-
Hej och välkomna till ännu en Kafé Matiné, det mysigaste eventet här på Sydskånska Nationen!
Denna vecka är vi stolta att presentera den extremt häftiga, roliga och makalösa filmen Ocean's 8. Vill ni se några coola tjejer och deras kupp så är detta en perfekt film för er!
Filmen börjar 18:00 och till den serveras pasta med ajvar och aubergine och det ingår såklart en efterrätt också. Vi ses där 
__________
Hello and welcome to yet another Kafé Matiné, the coziest event here at Sydskånska Nation!
This week we are proud to present the extremely awesome, funny and miraculous movie "Ocean's 8". This movie is absolutely perfect for you if you want to see some cool girls and their coup at 18:00!
Alongside the movie we will serve pasta with ajvar and aubergine and of course the dish will include a dessert. We'll see you there
Relaterade Evenemang