Detta evenemang har varit.
Kafé Matiné presents: Free Solo | Sydskånska Nationen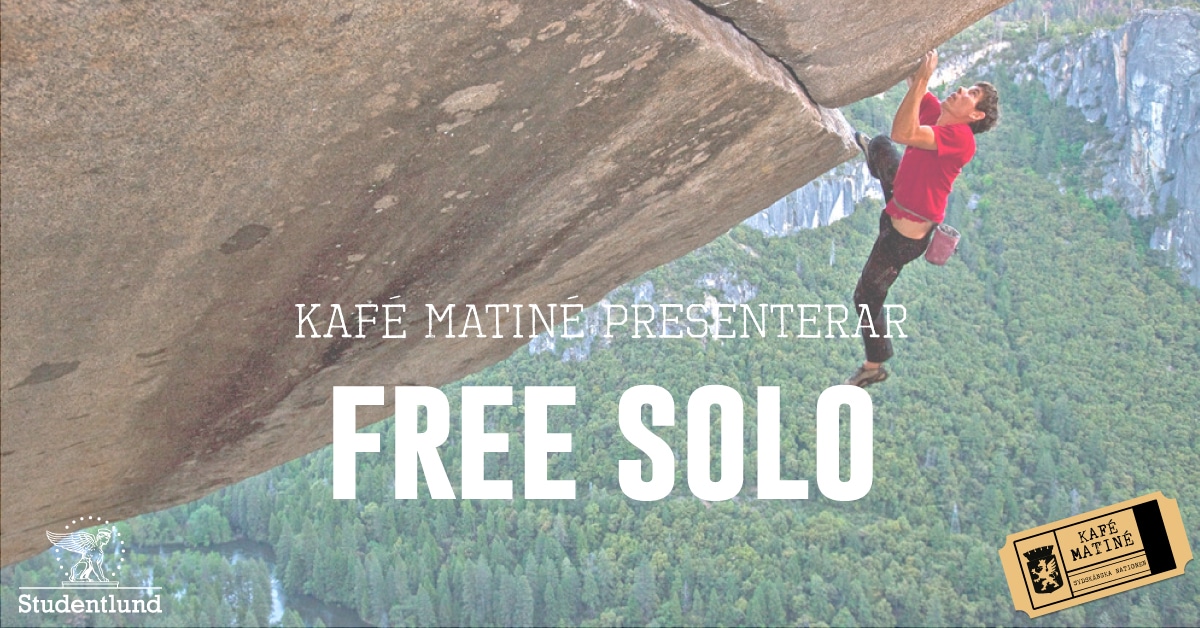 -English below-
Välkommen till perfekta uppladdningen inför karnevalsveckan: Kafé Matiné på Sydskånska Nationen! Denna vecka visar vi 'Free Solo', en oscarsvinnande dokumentär där vi får följa med Alex Honnold när han klättrar upp för 1000-meter höga El Capitan – utan rep. Till filmen serveras broccolisoppa och havreflarn, för 35kr.
___________
Welcome to the perfect way to make sure you start the week of the carnival in a good mood: Kafé Matiné at Sydskånska Nation! This week, we'll be showing 'Free Solo', the oscar-winning documentary where we follow Alex Honnold's ropeless climb of the iconic 1000-meter wall on El Capitan. To the movie we'll be serving a broccoli soup, accompanied by thin sweet oatmeal cookies, all for 35kr.
Relaterade Evenemang