Detta evenemang har varit.
Framtidens arbetsmarknad med S-studenter och MST
5 september @ 18:45

-

20:30

Gratis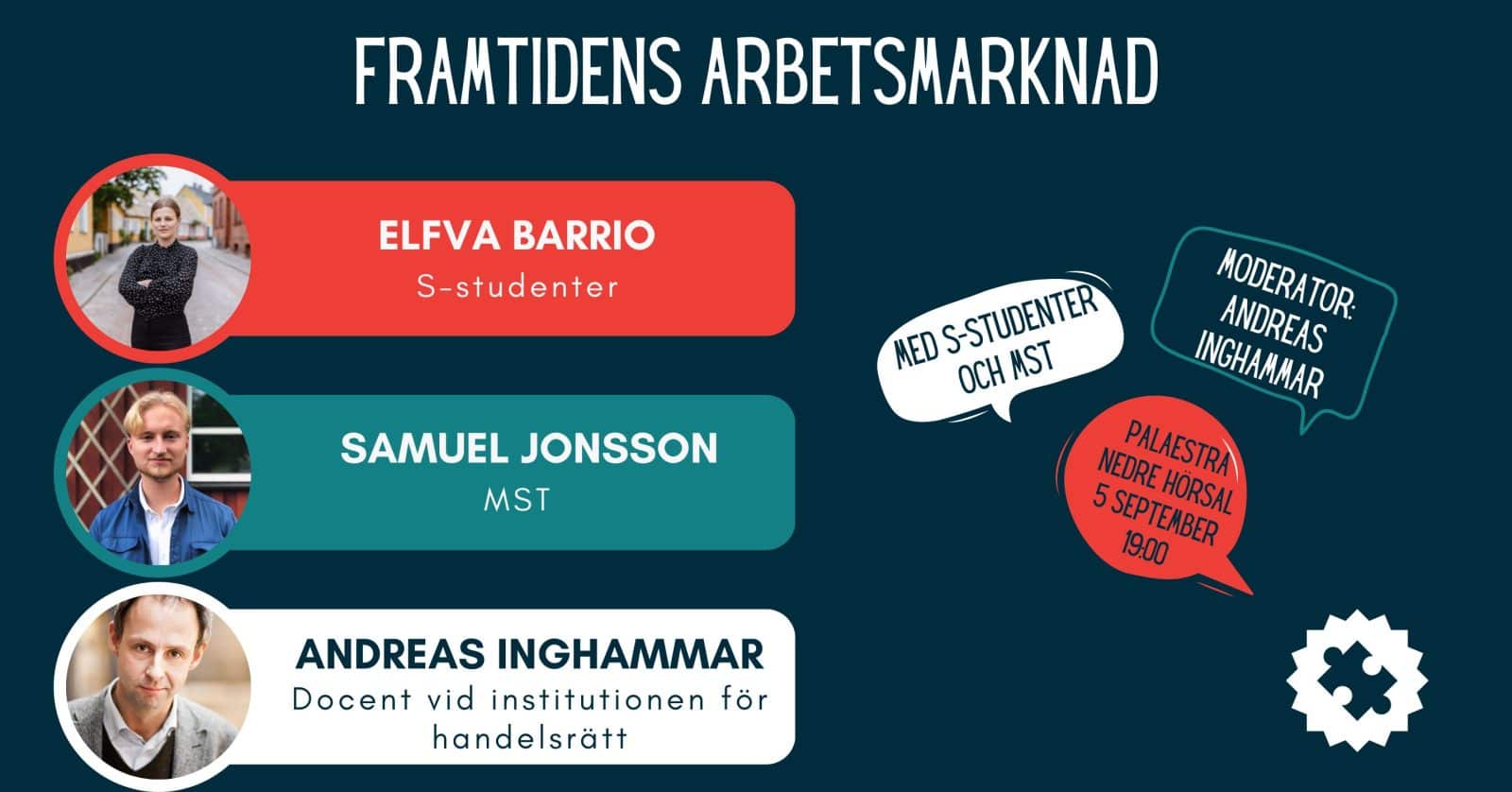 – This event will be held in Swedish and is relevant for Swedish students –
Är du osäker på hur du ska rösta? Tycker du mest det är käbbel i tv-debatterna? Vill du lära dig mer om arbetsmarknadspolitik? Då vill Samhällsvetarkåren ge dig som student och medborgare möjlighet att fördjupa dina kunskaper. Därför har vi bjudit in studentförbunden för de två största partierna för att ge sin syn på framtidens arbetsmarknad, där ämnen som klimatomställning, integration och digitalisering kommer att beröras. Förhoppningsvis kommer det att tydliggöra skiljelinjerna och ge dig lite vägledning inför valet. Moderator för kvällen är Andreas Inghammar, docent vid Handelsrättsliga institutionen. Det kommer att finnas utrymme för publikfrågor.
Alla studenter vid Lunds universitet är välkomna. Insläpp sker från kl 18:45 och debatten börjar 19:00 (prick). Fritt inträde. Varmt välkomna! Se även
länk till Facebook-event
Är du intresserad av fler arbetsmarknadsrelaterade evenemang? Kolla in Facebook-sidan för
SAMarbete
!