Detta evenemang har varit.
FOXEN. x KLUBB KADAVER | Sydskånska Nationen
12 november @ 22:00

-

02:00

60 sek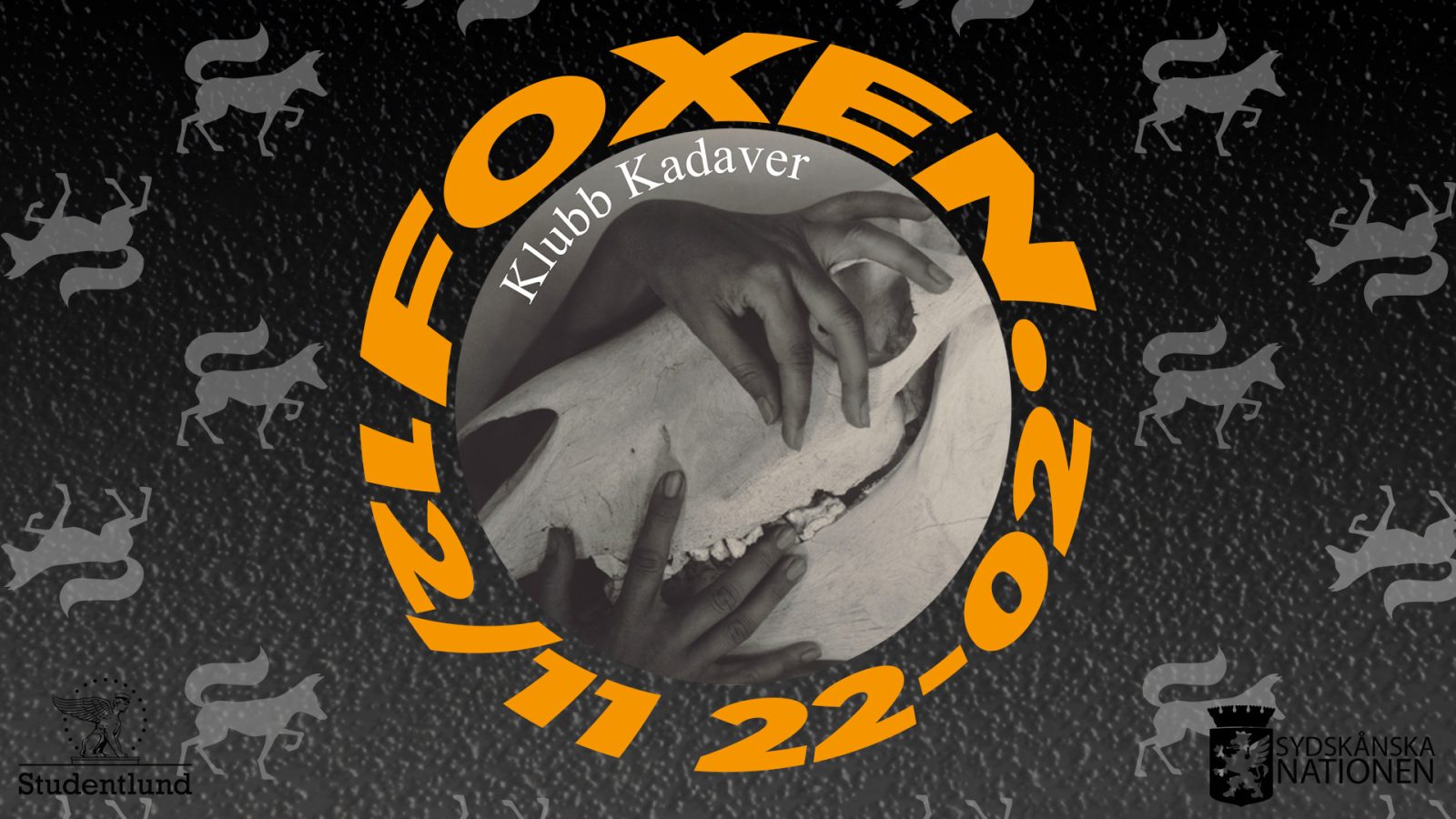 VÄNNER, förbered er för en otrolig natt!
Glöm bort dina studier och rensa kalendern, för den 12/11 smäller det!! 
 FOXEN intar åter Sydskånska Nationen, och denna gången är vi mer taggade än någonsin! Vi har nämligen äran att presentera den otroliga DJ Klubb Kadaver (Ida Levison) i DJ-båset! 
Med sin långa erfarenhet bakom DJ bordet i ryggen har Klubb Kadaver tagit fram en oslagbar blandning av disco, funk, italo och indie-dance som kommer sätta dansgolvet i sådan gungning att hela Tornavägen börjar skaka!
Så gör dig själv en tjänst. Bjud in dina vänner och ta dig ner till Sydskånska Nationen, för när barnbarnen i framtiden frågar var just DU befann dig natten den 12/11, då finns det bara ett rätt svar!
Vi ses där! 
VAR? Sydskånska Nationen
NÄR? Lördagen den 12 november
TID? 22:00 – 02:00
VEM? 18+ samt leg och studentleg
ENTRÈ? 60 kr (30 för medlemmar).
FÖRKÖP? Keyflow! Större grupper: Maila pqe@sydskanska.se
HUR? Funky – Foxy – Fantastic
__________________
FRIENDS, prepare for an incredible night!
Forget about your studies and clear your schedule, because 12/11 is approaching!! 
 FOXEN takes over Sydskånska Nationen again, and this time we are more excited than ever! We have the honor to present the incredible DJ Klubb Kadaver (Ida Levison) in the DJ booth! 
With her long experience behind the DJ table, Klubb Kadaver has produced an unbeatable mix of disco, funk, italo and indie dance that will set the dance floor in such a state that the shockwaves can be felt all over Tornavägen!
So do yourself a favor. Invite your friends over and come down to Sydskånska Nationen, because when your future grandchildren ask where YOU were on the night of 12/11, there is only one right answer!
See you there! 
WHERE? Sydskånska Nationen
WHEN? Saturday 12 of November
TIME? 22.00 – 02:00
WHO? 18 years + ID and student ID
ENTRANCE? 60 kr (30 kr for members)!
PRESALE? Keyflow! For larger parties, send an email to pqe@sydskanska.se
HOW? Funky – Foxy – Fantastic
Relaterade Evenemang