Detta evenemang har varit.
FOXEN. | Sydskånska Nationen | LIVE: Penrose Party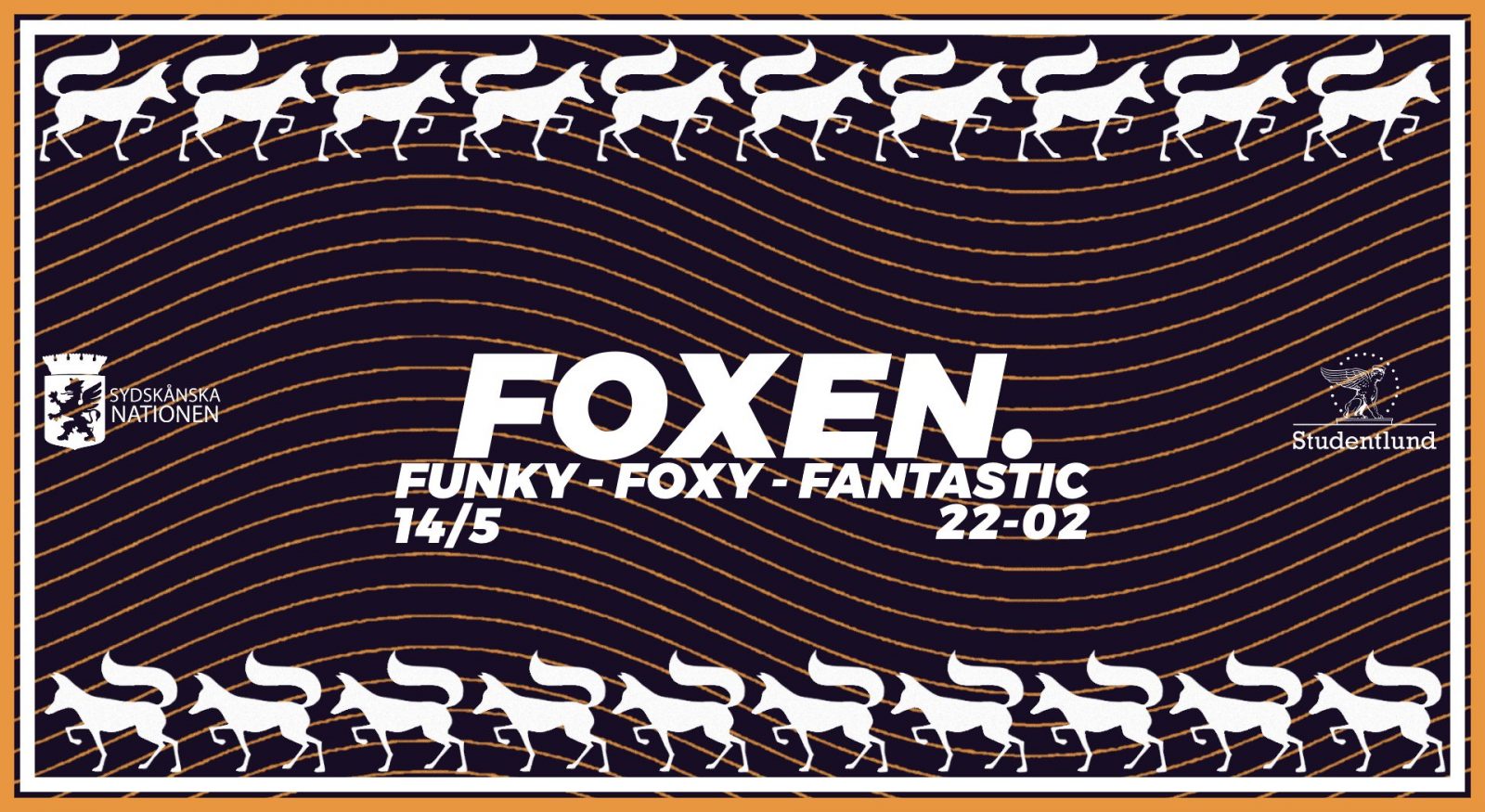 -English below-
Nu är det äntligen dags! Lunds bästa klubb får LIVE musik.
På lördag öppnas klubben av det sjukt begåvade Penrose party, innan vi fortsätter med den fantastiskt funkiga musiken som vi alla älskar.
Sveriges bästa klubb blir bättre med livemusik. PENROSE PARTY tar över scenen på Foxen! Förvänta er att hoppa högt till de största hitsen genom tiderna och sjunga med till de bästa av nostalgitrippar ni kan finna denna lördagkväll. Repertoaren blandar högt och lågt med pop, rock, funk och disco.
Både innan Penrose Party går på och efter bandet stiger av scenen blir det B2B med Klubb Kadaver och Leroy Leather med den grymma musik som gjort Foxen till klubben vi älskar!
VAR? Sydskånska Nationen
NÄR? Lördagen den 14 maj
TID? 22:00 – 02:00
VEM? 18+ med leg & studentleg
ENTRÈ? 60 kr (30 kr för medlemmar av Sydskånska Nationen)
FÖRKÖP? Keyflow! För större sällskap, maila pqs@sydskanska.se
___________
It is finally time! Lunds best club is finally getting a LIVE band.
On Saturday the club is opened by the immensely talented PENROSE PARTY, before the night continues with the funky music we all love.
Swedens best club is getting better with LIVE-music. PENROSE PARTY is taking over the stage at Foxen! Expect to dance to the greatest hits through time and sing along to the best nostalgic hits this fine Saturday. The nights repertoire mixes highs and lows with pop, rock funk and disco.
Before Penrose Party goes on and after the band steps off the stage, Klubb Kadaver and Leroy Leather will perform B2B and entertain us with the awesome music that made Foxen the club we all know and love!
WHERE? Sydskånska Nationen
WHEN? Saturday 14th of May
TIME? 22:00 – 02:00
WHO? 18+ with ID and student ID
ENTRANCE? 60 kr (30 kr for members of Sydskånska Nationen)
PRESALE? Keyflow! For larger parties, send an email to pqs@sydskanska.se
Relaterade Evenemang