Detta evenemang har varit.
ESN Lund goes Climbing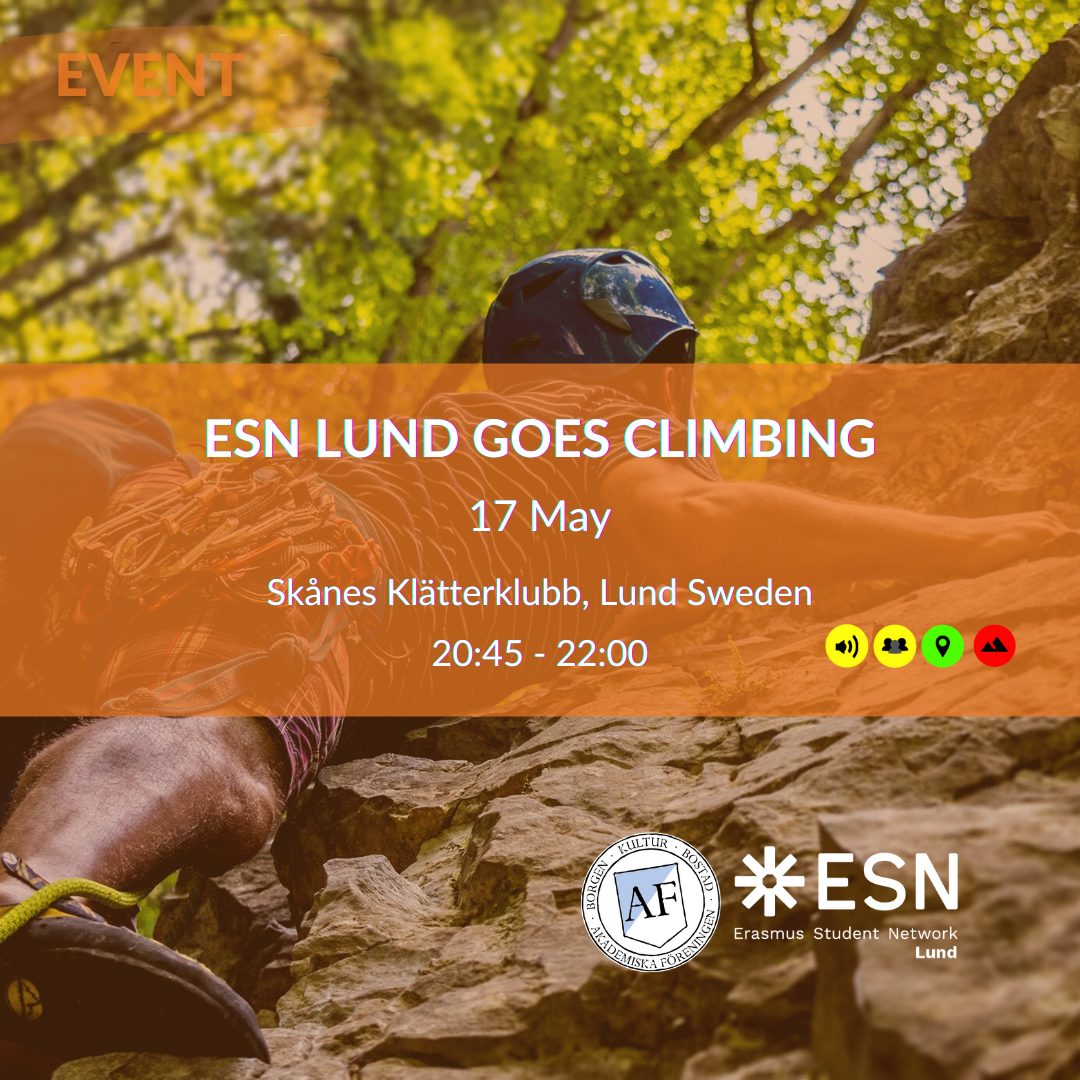 Join our Climbing event on 17 May! 🤩
This event is a great opportunity to see whether wall climbing is a sport for you! 🧗‍♂️🧗‍♀️
✔️When: 17 May 2022, 20: 25-21: 00
✔️Where: Skånes Klätterklubb, Lund, Sweden
✔️Price: 70SEK for ESNcard holders / 90SEK for non-members
AncCancellation and full refund 72h prior to the event⭕
Instructors will be available to explain the specifics of the sport and to ensure safety.
💥💥💥💥💥💥💥💥💥💥💥💥💥💥💥💥💥
Link to register: https://docs.google.com/forms/d/1ueC8vROoOqSuxItylNqmg4oc8MSXGtUJcbCpPCFzC5w/edit
💥💥💥💥💥💥💥💥💥💥💥💥 💰
💰 Payment: You can visit ESN Lund office hours in AF Borgen.