Detta evenemang har varit.
Esaias Tegnérs Bal 2022
15 oktober 2022 @ 16:00

-

16 oktober 2022 @ 04:00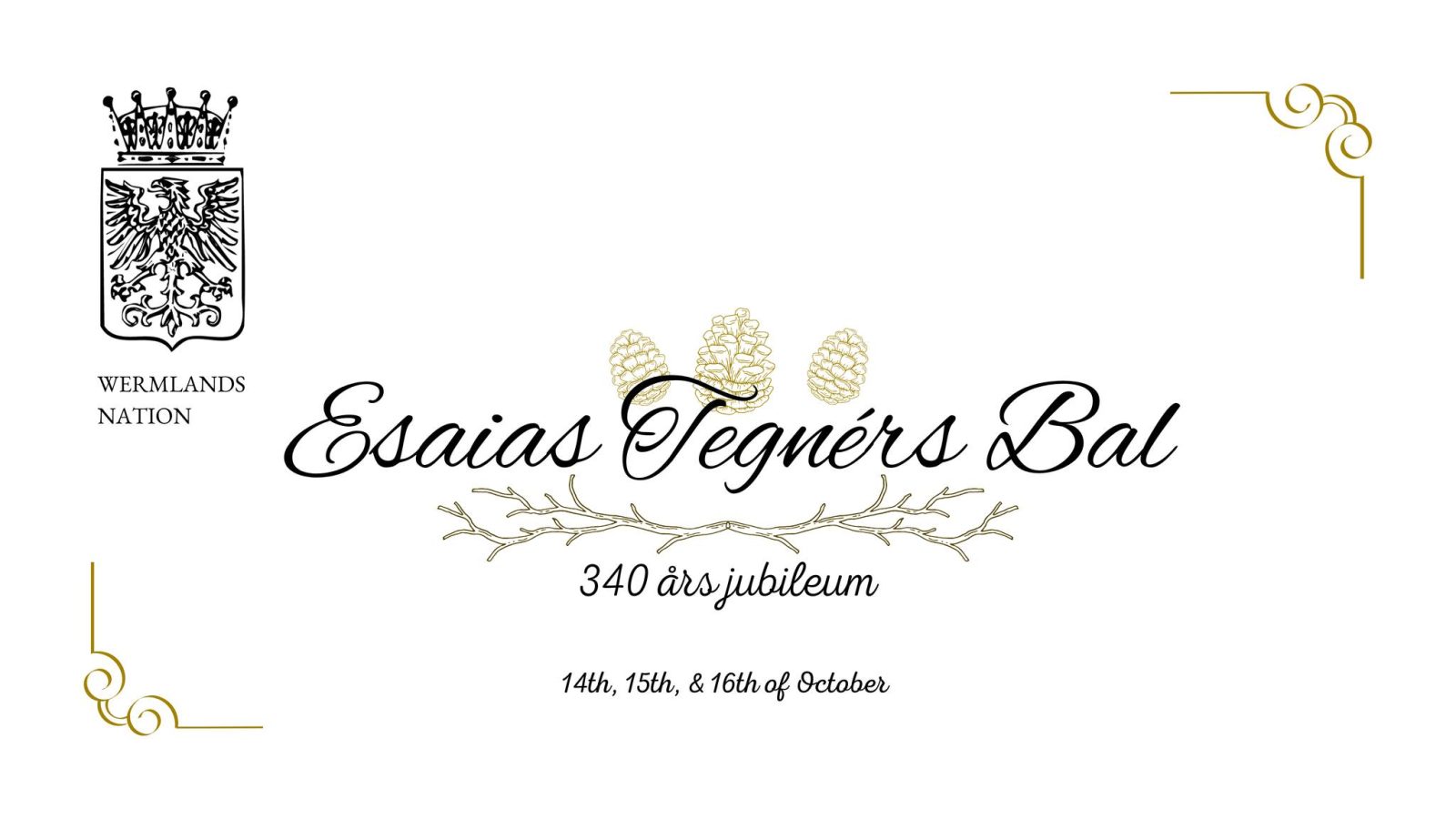 ENG below!
Wermlands Nation går mot bal! Och vi välkomnar därför såklart er alla till en underbar balhelg fylld med skoj, skratt och minnen som skall skapas tillsammans!
Vår årliga bal, Esaias Tegnérs balen hålls, som vanligt, den tredje helgen i oktober – så som den ska hållas! Årets bal blir även ännu lite, lite festligare då Wermlands Nation i Lund fyller hela 340 år i år! Det är, om något, värt att firas på bästa sätt!
Programmet är som följande,
Klädsel: Högtidsdräkt m.a.o.
799 kr Studerande / 999 kr Icke.student
Sexa 90 kr
Medalj (Örnordern) 90 kr
Medalj (Jubileum) 90 kr
15:00 Fördrink på Wermlands
15:30 Procession mot Lundagård
17:00 Ordenskapitel
18:30 Dörrarna stängs, middagen börjar
23:45 Taffeln bryts
1:30 Sexa serveras
Wermlands Nation is preparing for ball! In light of this, we of course welcome you all to a wonderful ball weekend you won't forget soon – filled with laughter, fun, and festivities!
Our annual ball, Esaias Tegnérs bal is held the third weekend in October. This year that means the 15th of October! This ball is also extra special, as Wermlands Nation celebrates its 340th year! This, we must celebrate, of course!
PROGRAMME:
Saturday 15/10 Ball at Tegnérs Matsalar.
Dress code: White tie
799 SEK Student / 999 SEK non-student
Sexa 90 SEK
Medal (Örnordern) 90 SEK
Medal (Jubilee) 90 SEK
Relaterade Evenemang