Detta evenemang har varit.
Christmas & Shakes | Lunds Nation
1 december @ 18:00

-

22:00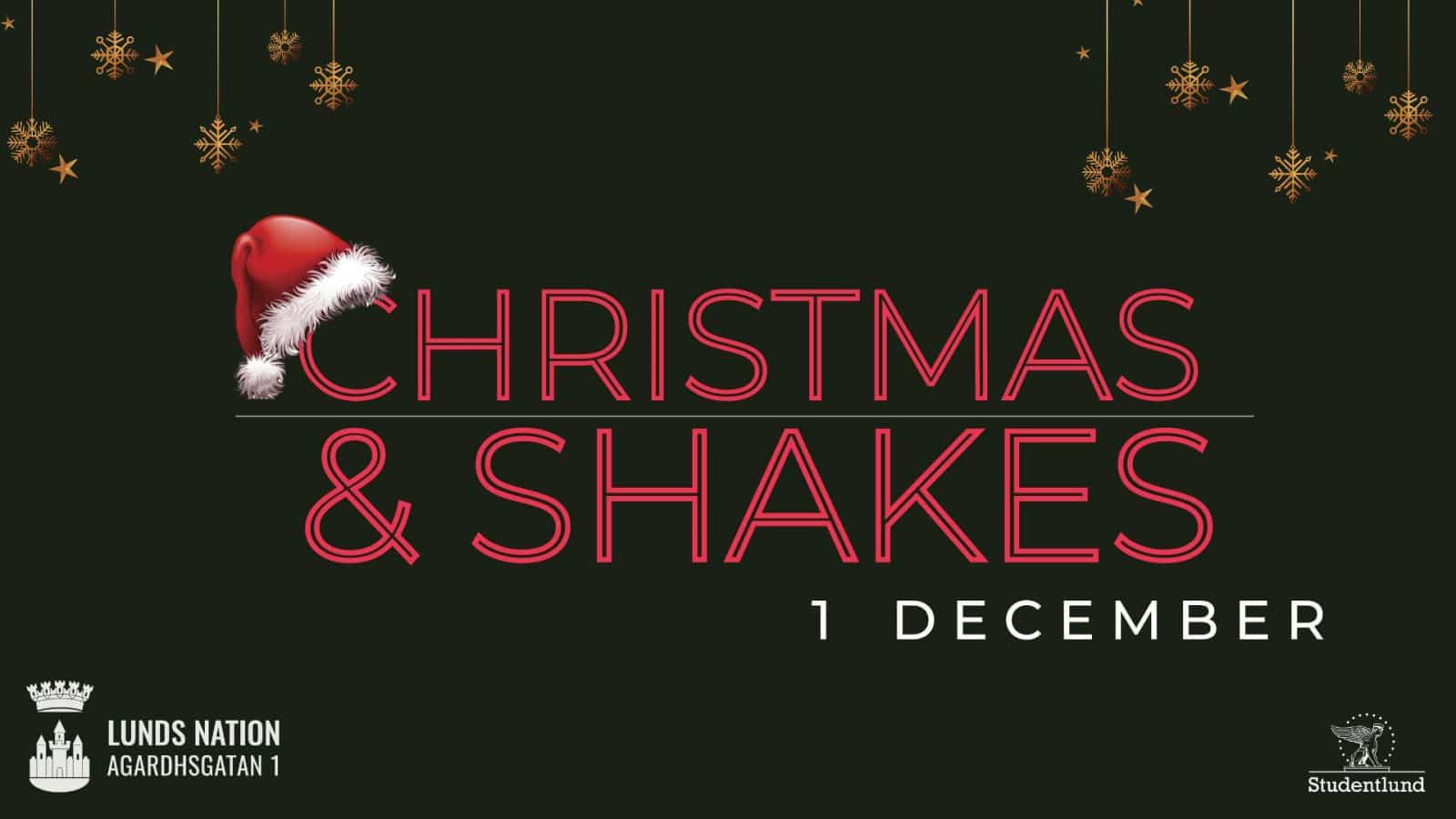 Välkommen till Lunds Nations julmysspecial – CHRISTMAS & SHAKES!
Glöm allt vad uppesittarkväll heter – det här är den enda kvällen du behöver för att komma i rätt stämning inför julen då puben för en kväll får dig att glömma allt julstök.
Det kommer serveras en riktigt julig jultallrik (vegetariskt lakto-ovo alternativ finns såklart) och köksmästaren och hans kompis kommer bjuda på riktigt vacker och stämningsfull live-julmusik. Det hela avnjuts till hovets juliga shakes och drinkar (med och utan alkohol). Allt för att komma in i den rätta stämningen i årets mörkaste månad.
Vi har drop-in i mån av plats, så säkra din plats redan nu genom att mejla antal i sällskapet och datum, samt eventuella kostpreferenser till bokning@lundsnation.se. Avbokningar måste göras innan kl. 12:00 dagen innan.
Glöm inte ID och Student-ID.
Vi ses där!
–
Welcome to Lund's Nation's Christmas special – CHRISTMAS & SHAKES!
Forget all about the Swedish tradition sitting-up-evening – this is the only night you need to get in the right spirit for Christmas as the pub for one night makes you forget all the Christmas stress.
A really Christmasy Christmas plate will be served (vegetarian lacto-ovo alternative will be available), and the chef and his friend will also offer really beautiful and atmospheric Christmas live music. The whole thing is enjoyed with the bars festive shakes and drinks (with and without alcohol). Everything to get into the right mood in the darkest month of the year.
We have drop-in spots, but only if available, so secure your spot at a table now by sending an email to bokning@lundsnation.se, with the number of people in your company, the date and any other food preferences. Cancellations must be made no later than 12:00 the day before.
Don't forget ID and student-ID.
See you there!
Relaterade Evenemang