Detta evenemang har varit.
AVANTI
24 september @ 22:00

-

02:00

|

Återkommande Evenemang

(Se alla)

Ett evenemang var 2 vecka/veckor som börjar 22:00 på lördag, upprepas till 17 december 2022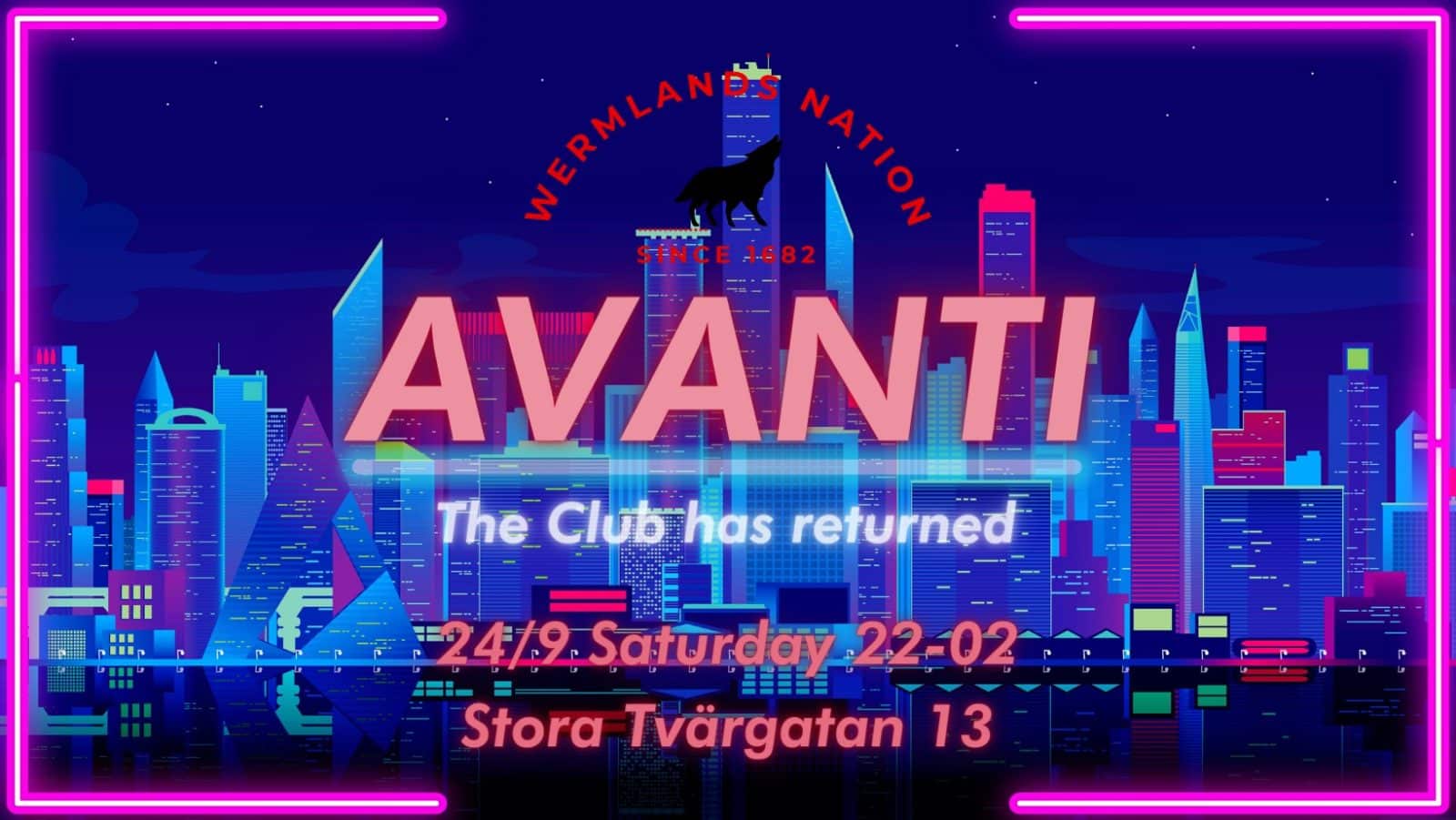 AVANTI är tillbaka! 
Avanti öppnar återigen sina dörrar för alla Lunds studenter!
En storslagen studentklubb med de bästa festlåtarna! Kom och dansa bort vardagens plugg på Wermlands. Avanti – för dig som vill ha en oförglömligt rolig kväll!
Så följ med oss ut på dansgolvet för att sjunga dig blå hela natten.
Inträde: 60 kr
Inträde: 60kr
Wermland medlemmar: Gratis
Novischer & Förmän hoppar kön!
Glöm inte ID och Student ID
Kom in i Wermen!
AVANTI IS BACK!
Avanti opens its doors once again to the students of Lund!
The ultimate student club with amazing dance tunes, bass vibrations that makes the building shake, and the best party music to sign along to! 
So join us on the dance floor for an unforgettable night. Come, close your eyes and feel the music throughout your body! Leave your studies behind for a night you won't forget! Avanti is the place for you.
Entrance: 60 kr
Wermland Members: Free
Novisches & Foremen skip the queue
Don´t forget your ID and Student ID
Kom in i Wermen!
Relaterade Evenemang