Detta evenemang har varit.
After Treasure Hunt Pizza Party | Helsingkrona nation
15 januari @ 16:00

-

18:00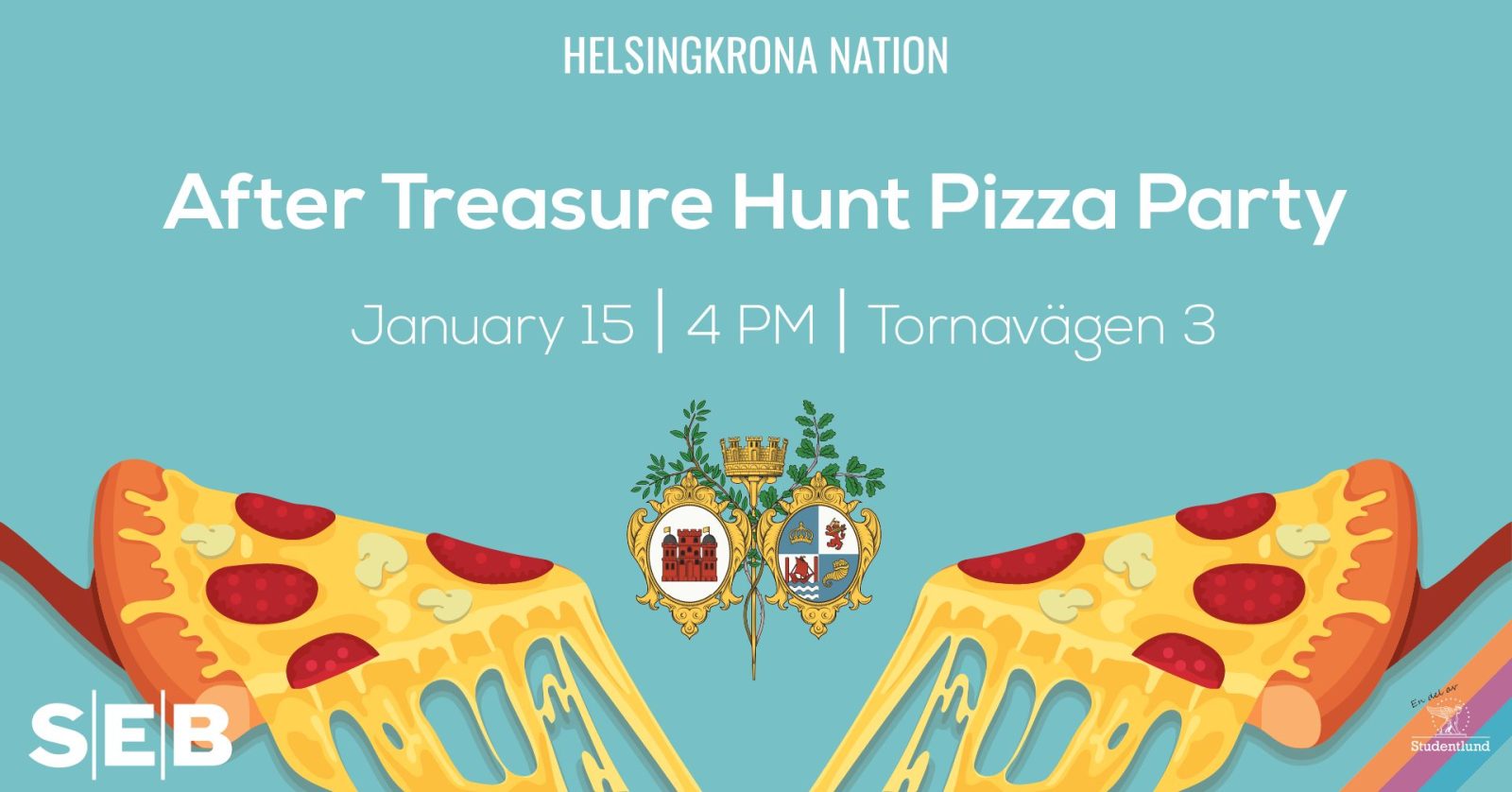 Attention all international students participating in the Orientation week! On Sunday the 15th, Helsingkrona invites you all to our After-Treasure-Hunt-Pizza-Party at the Helsingkrona nation! Come and join us for free pizza slices and meet some of the great people behind Helsingkrona!!
We will open the doors at 16:00 after the Treasure Hunt, come join us at Tornavägen 3 for a great time with good vibes and tasty pizza!
Relaterade Evenemang