What are you looking for?

Terra + Hospital | LIVE Club Indigo
October 28 @ 22:30

-

02:00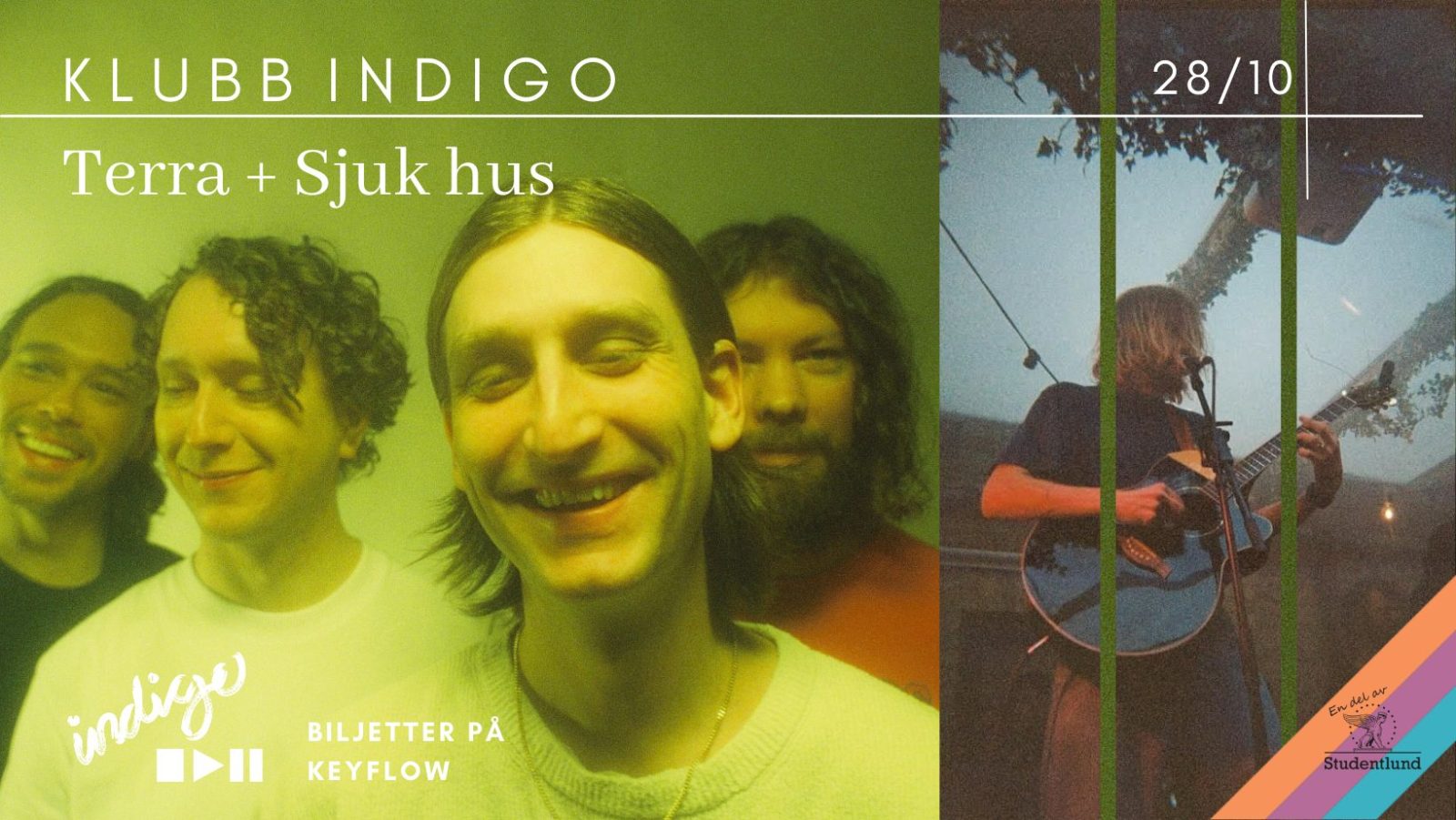 Klubb Indigo can proudly present Terra! On October 28, they will take the stage at Blekingska nation. In the spring of 2022, Terra last played at Klubb Indigo, and you can probably say that the walls of our old nation building pulsated and the atmosphere was on top!
Café described them in 2020 as one of Sweden's most underrated bands in terms of listening on Spotify and media attention compared to quality. Café also mentioned them as one of the five not-to-be-missed acts for Way out West 2023.
Some bands happen instantly, catch fire and burn out furiously into a pile of ashes. Terra is just the opposite. Gig by gig, song by song, Sweden's best live band has built an audience whose devotion sometimes manifests itself in sheer hysteria. Like when they recently closed Way Out West by filling Pustervik to capacity in their hometown of Gothenburg. Terra is a rock band that people really care about. The new album "Livslinjen", which will be released on October 13 via Welfare Sounds & Records, has been produced by indie icon Jari Haapalainen (The Bear Quartet, Markus Krunegård, Frida Hyvönen and others), Alexander Bergil (Ljung, Boy Destroy, Jävla EP) and Per Stålberg (Division of Laura Lee and others) between Gamlestaden in Gothenburg and Jari's studios in Athens and Berlin. In connection with the album release, Terra will embark on an extensive tour through Sweden, starting in their hometown Gothenburg on October 21, and on October 28 they will come to Lund and Blekingska nation!
BAND: Sjuk hus
The band Sjuk hus plays frontman Marcus Berggren's hitz.
Where: Blekingska nation, Ole Römers väg 14D.
When: Saturday, October 28, 10:30-2 p.m.
Price:
Studentlund member: 100 kr
Blekinge member: 80 kr
STUDENT MEMBERSHIP REQUIRED
Tickets via Keyflow: 
https://www.keyflow.com/…/terra-sjuk-hus-live-klubb-indigo
Don't forget your ID and student ID! Card is queen