What are you looking for?

Tacksittning 2: Twilight | Sydskånska Nationen
1 april @ 18:30

-

21:00

40 sec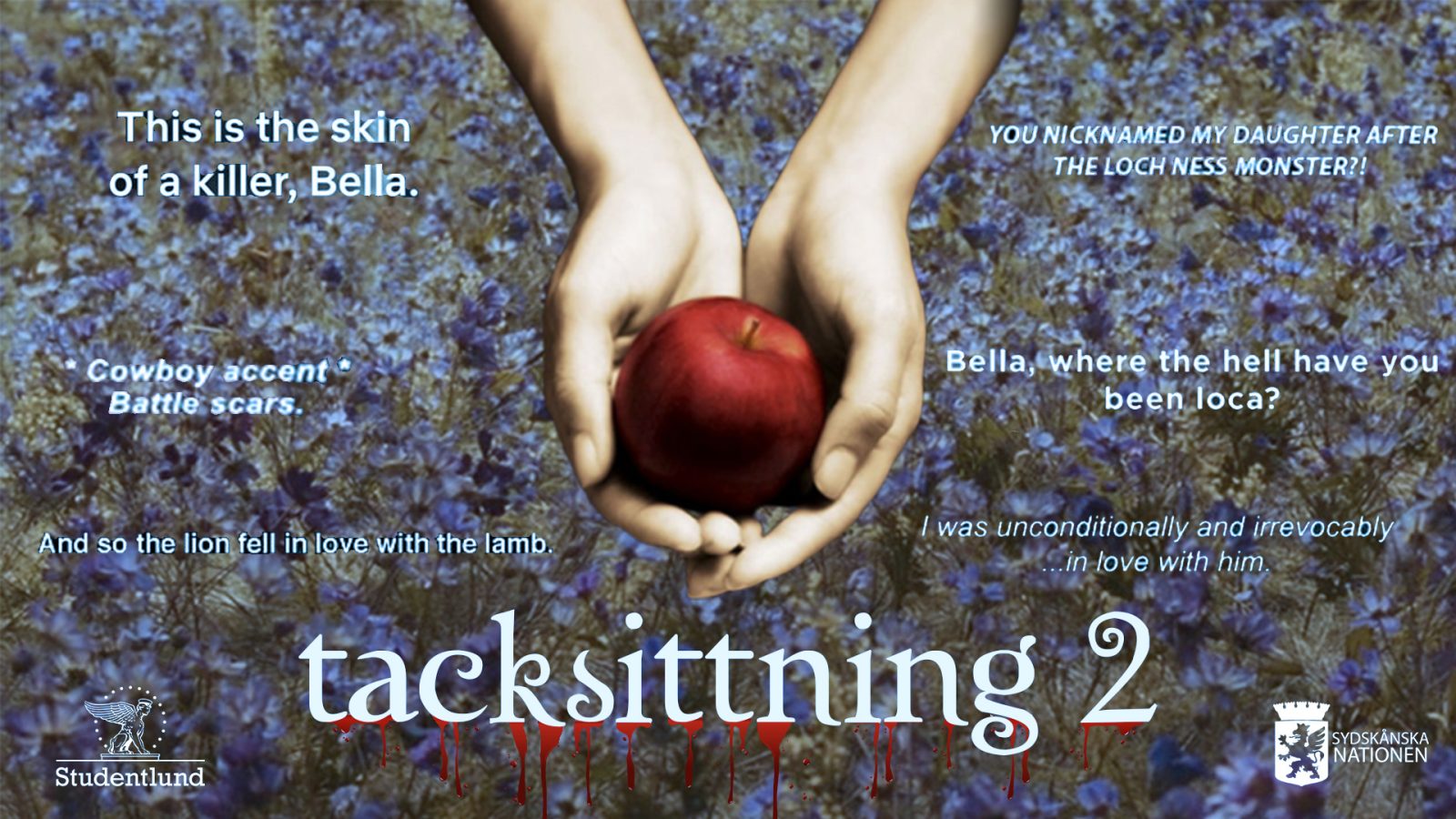 -ENGLISH BELOW-
THIS EVENT IS SOLELY OPEN TO THOSE WHO WORKED AT SYDSKÅNSKA SINCE 2023-02-18 (And current foremen of course)
"Om jag kunde drömma" så hade alla suveräna jobbare och förmän suttit tillsammans den första april i Göstabuds. "När jag hör deras röster" tänker jag på allt hårt arbete de har gjort och "ljudet av mitt hjärta" blir högre. För "så länge SSK andas" ska våra jobbare och förmän bli belönade med skitfeta tacksittningar och denna gången är temat….TWILIGHT!
Terminens andra tacksittning är här och temat är inget cringeare än Twilight! Är du team Jacob eller Edward? Kan du se framtiden som Alice eller har du blodröda ögon som Jane? Vad det än är vill vi se just DIG komma och bli belönad för ditt hårda arbete i SSKs egna Göstabuds sal.
Var? Göstabudssalen på SSK
När? 18:30 1 april (nej det är inget skämt)
Klädkod? Glittrigt, pälsigt, goth, vad du nu tycker är Twilight
As the "twilight" gets nearer, the first of April brings a "new moon" to Lund. The only thing that can "eclipse" it is the sound of SSK workers and foremen gathering in Göstabuds salen to sing and celebrate. Until the "break of dawn" shall they be rewarded for their hard work at this thank you-sittning with the theme….TWILIGHT!
This semester's second thank you-sittning has arrived and the theme is Twilight! Are you team Jacob or Edward? Can you see the future like Alice or do you have blood-red eyes like Jane? Whichever, we would love to see YOU there, getting rewarded for your hard work in SSK's own Göstabudssal.
Where? Göstabudssalen at SSK
When? 18:30 1st of April (no it is not a joke)
Outfit? Sparkles, fur, goth, whatever is Twilight to you
Related Events