What are you looking for?

Sydskånska Nationens Julfest
10 december 2022 @ 18:30

-

23:30

270 sek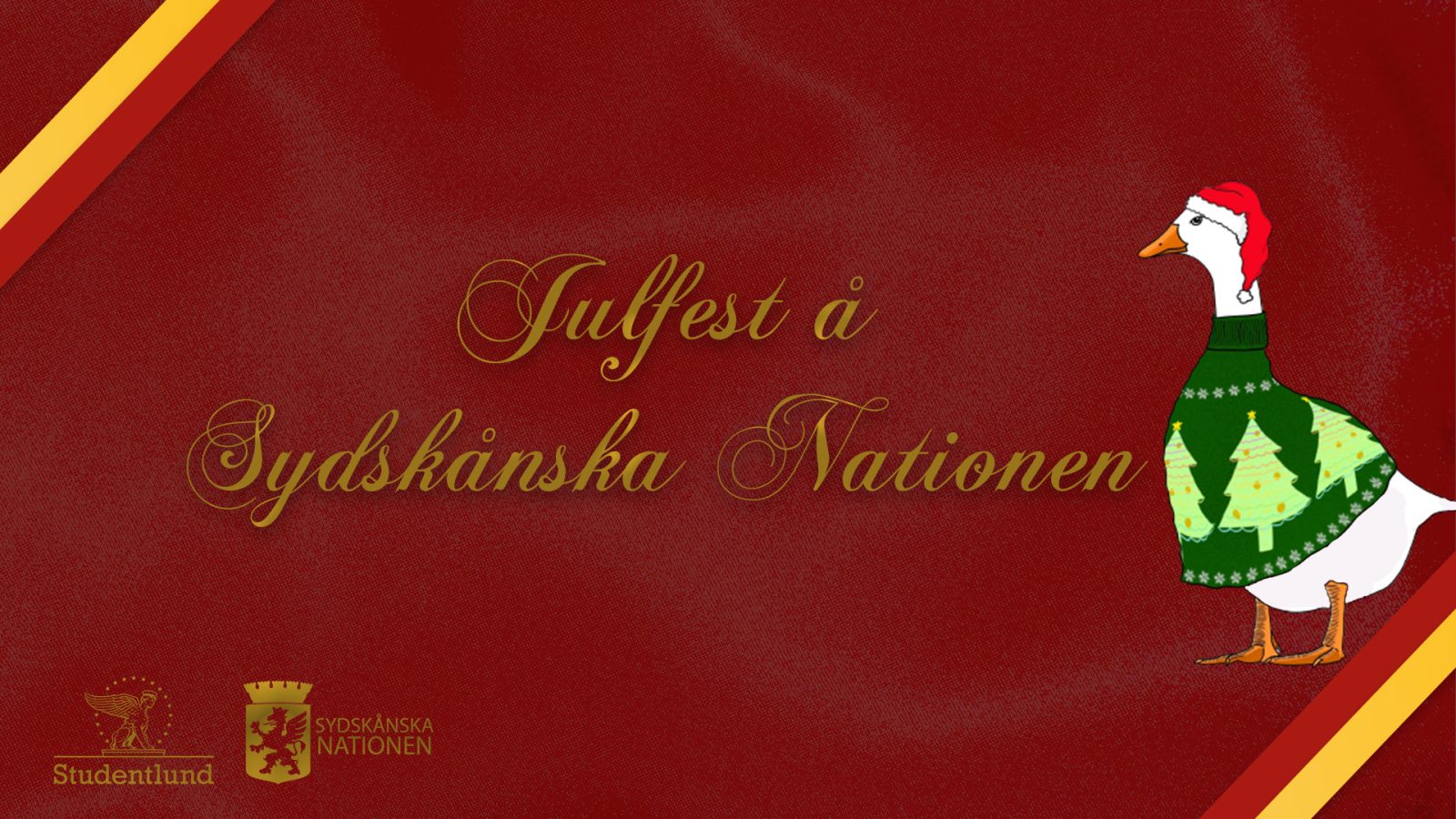 -ENGLISH BELOW-
Sydskånska Nationen bjuder än en gång in alla sydskåningar till nationens traditionella julfest lördagen den 10 december, och tillsammans med er vill vi avsluta terminen och det gångna året med en stämningsfylld sittning i Sydskånska Nationens lokaler!
Till sittningen serveras en jultallrik och självklart finns även vegetariskt och veganskt alternativ.
Klädkod: Mörk kostym
Var: Sydskånska Nationen
Pris: 270 kr för studenter, 320 kr för icke-studenter
Program:
Fördrink 18.30..
Till bords 19:00
Anmälnings- och betalningsinformation finnes i anmodan.
Vid frågor kring anmälan eller om du inte har ett svenskt bankkonto kontaktas ProQurator Ekonomi via pqe@sydskanska.se
Vid frågor kring julfesten i allmänhet kontaktas Qurator via q@sydskanska.se
Varmt välkomna till Julfesten!
Sydskånska Nationens Quratel och mästeri
____________
Sydskånska Nationen is once again inviting you to the nation's traditional Julfest (Christmas Party) on Saturday the 11th of December. We want to finish the semester and the past year together with you all with a festive sittning at Sydskånska Nationen!
A Christmas platter, with vegan or vegetarian options, will be served at the sittning.
Dresscode: Formal (Dark suit)
Where: Sydskånska Nationen
Price: 270 kr for students, 320 kr for non-students
Program:
Pre drink 18:00..
Dinner 19:00
Registration and payment information can be found in the invite.
For enquiries regarding your sign-up contact ProQurator Ekonomi at pqe@sydskanska.se
For enquiries regarding the dinner in general contact Qurator at q@sydskanska.se
A very warm welcome to Julfesten!
The Quratel and mästeri of Sydskånska Nationen
Related Events