What are you looking for?

Stora tackfesten VT23 | Sydskånska Nationen
26 maj @ 18:00

-

23:00

50 sek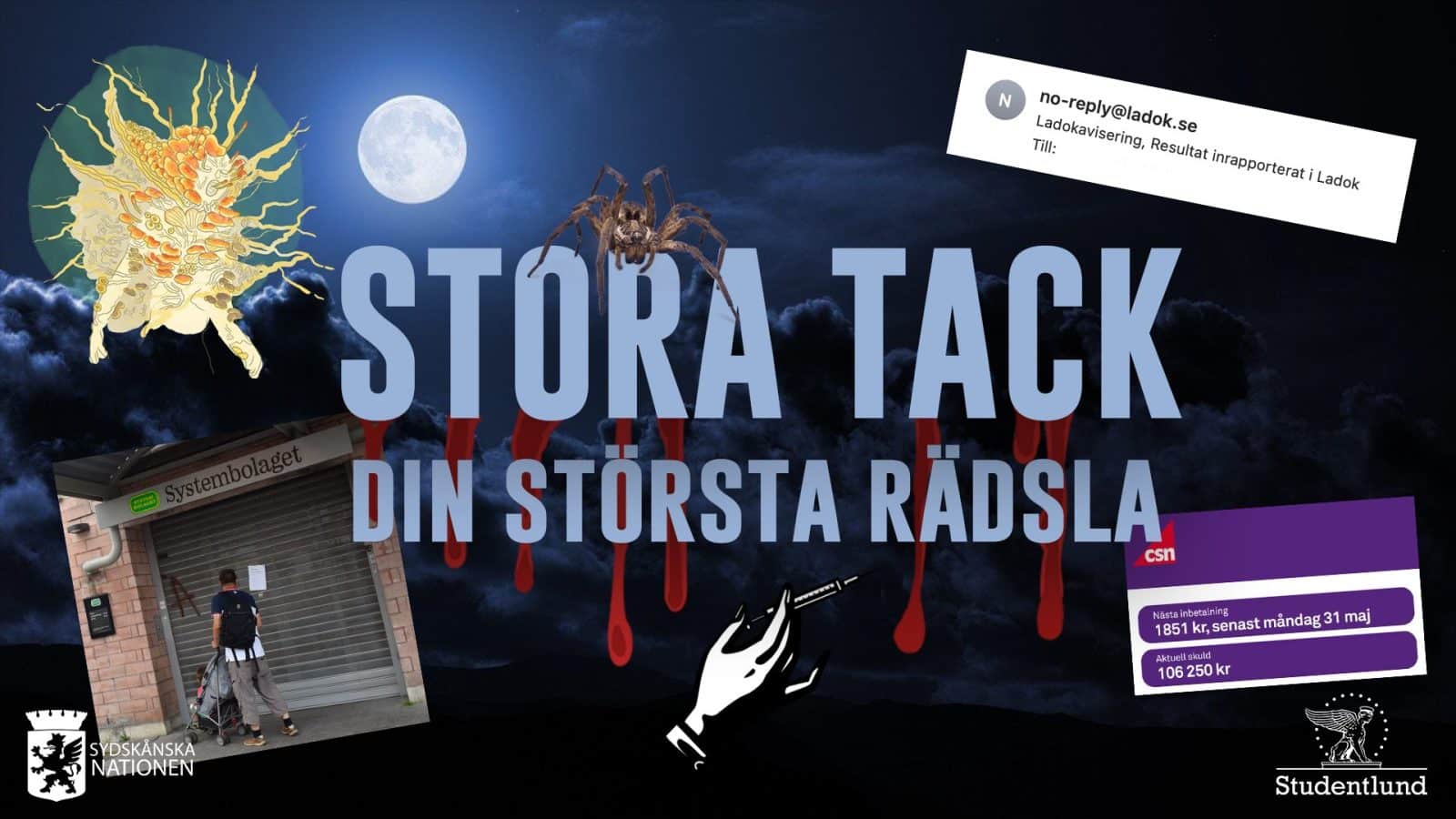 -ENGLISH BELOW-
Äntligen är terminens läskigaste höjdpunkt här: Stora tackfesten på Sydskånska Nationen!
Kvällen den 26e maj välkomnar vi dig som har jobbat på nationen att delta i något storslaget!
Ligger du sömnlös om nätterna och skräckas över clowner, spindlar eller Ladok-resultat? Här kommer ditt tillfälle att KBT:a bort din största rädsla genom att anmäla dig till Stora Tack VT23! Möt din rädsla i vitögat (eller spegeln) genom att klä ut dig till din största rädsla och gör dig redo för en riktigt skräckfylld kväll.
Anmälan görs genom anmälningsformuläret och betala 50 kr till bankgiro: 5456-2053. Anmälan stänger 19/5 och är till för er som jobbat på Sydskånska under terminen.
Alltså,
VAD: Stora tackfesten VT23
NÄR: Fredagen den 26 maj, 18.00…
VAR: Sydskånska Nationen
PRIS: 50 kr
TEMA: Min största rädsla!
Anmälningsformulär: https://forms.gle/okXdtMS7bAXpP8Gc8
/Seniors!
_____________________________________________________
Finally, the scariest moment of the semester is here: The big Thank You-party at Sydskånska Nationen!
On the 26th of May we welcome you who have worked at the nation during the semester to participate in a grandiose thank you sittning!
Do you lie sleepless at night; terrified of clowns, spiders or Ladok-results? Here is your opportunity to CBT away your biggest fear by signing up for Stora Tack VT23! Face your fear in the white eye (or the mirror) by dressing up as your greatest fear and get ready for a truly terrifying evening.
Registration is done by filling out the registration form and paying SEK 50 to bank giro: 5456-2053. For international payment inquiries, please visit the office at open office hours (Mon – Fri 11-13, Thu 17-19). Registration closes 19/5 and is available for those of you who worked at Sydskånska during the semester.
In other words,
WHAT: Big Thank You-Party Spring 2023
WHEN: Friday, May 26th, 6 p.m.
WHERE: Sydskånska Nationen
PRICE: 50 kr
THEME: My biggest fear
Registration Form: https://forms.gle/okXdtMS7bAXpP8Gc8
/Seniors!