What are you looking for?

Screening of "Cloud Atlas"
29 maj 2022 @ 15:00

-

18:00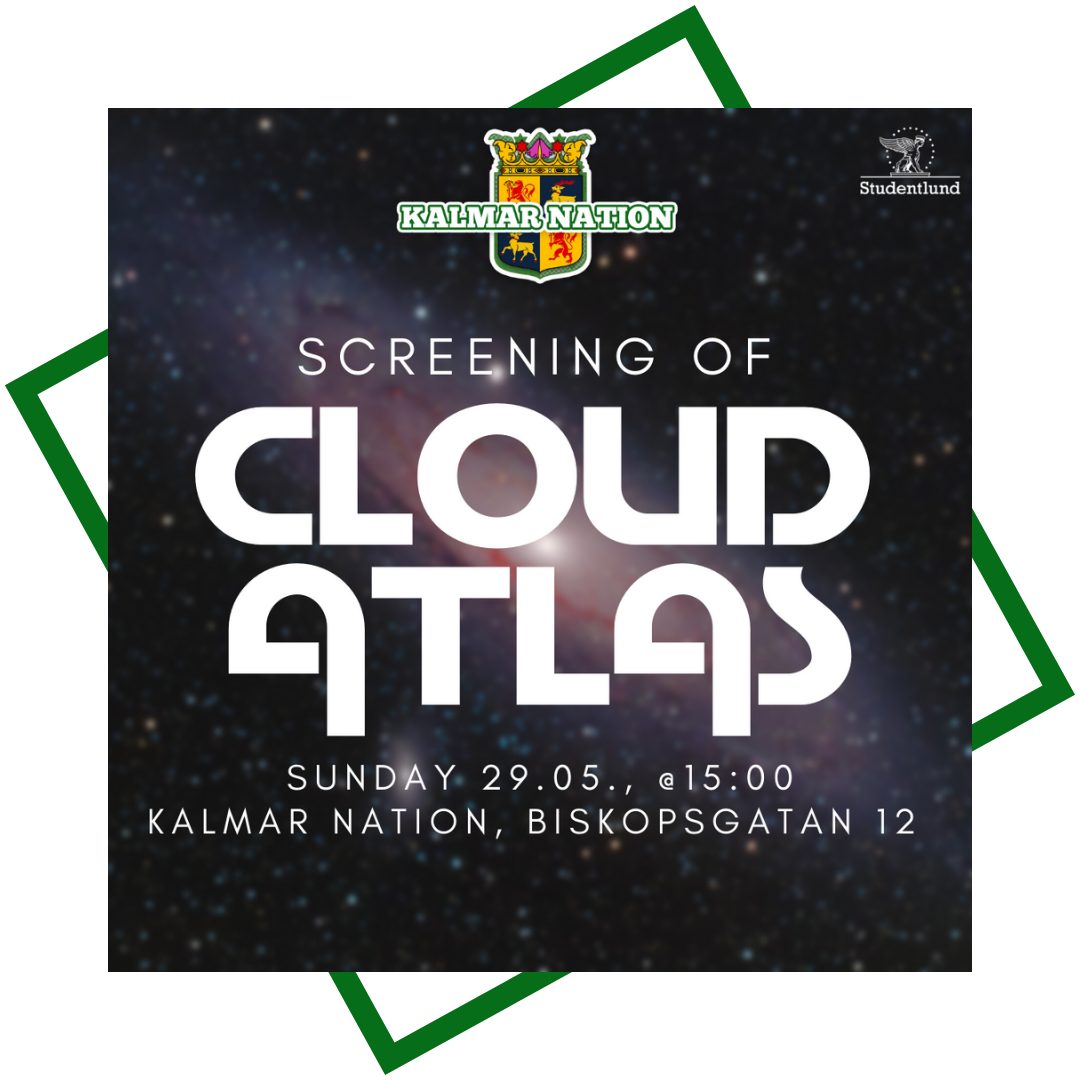 [
 below]
Have you already watched Cloud Atlas?
Or have you not?
Either way you need to watch it multiple times just to grab the basics and appreciate the complexity of the story that takes place in 6 different eras and each has their own plot.
Come and join us for this journey on Cloud Atlas that will not leave you without million questions on the 29th of May at 15.00 in our cozy little basement.
Come as you are 
Have you seen Cloud Atlas?
Have you never seen Cloud Atlas?
In any case, you have to see it several times to even have the faintest idea of the absolutely basic and to be able to appreciate the incredible complexity of the plot that takes place during six different eras, all with different plotlines.
Join us and see Cloud Atlas with us on May 29 at 15:00 in our cozy little basement.
Come as you Are 
Related Events