What are you looking for?

Osignat | LIVE: Melody Rag och Valmina | Sydskånska Nationen
8 september @ 18:00

-

22:00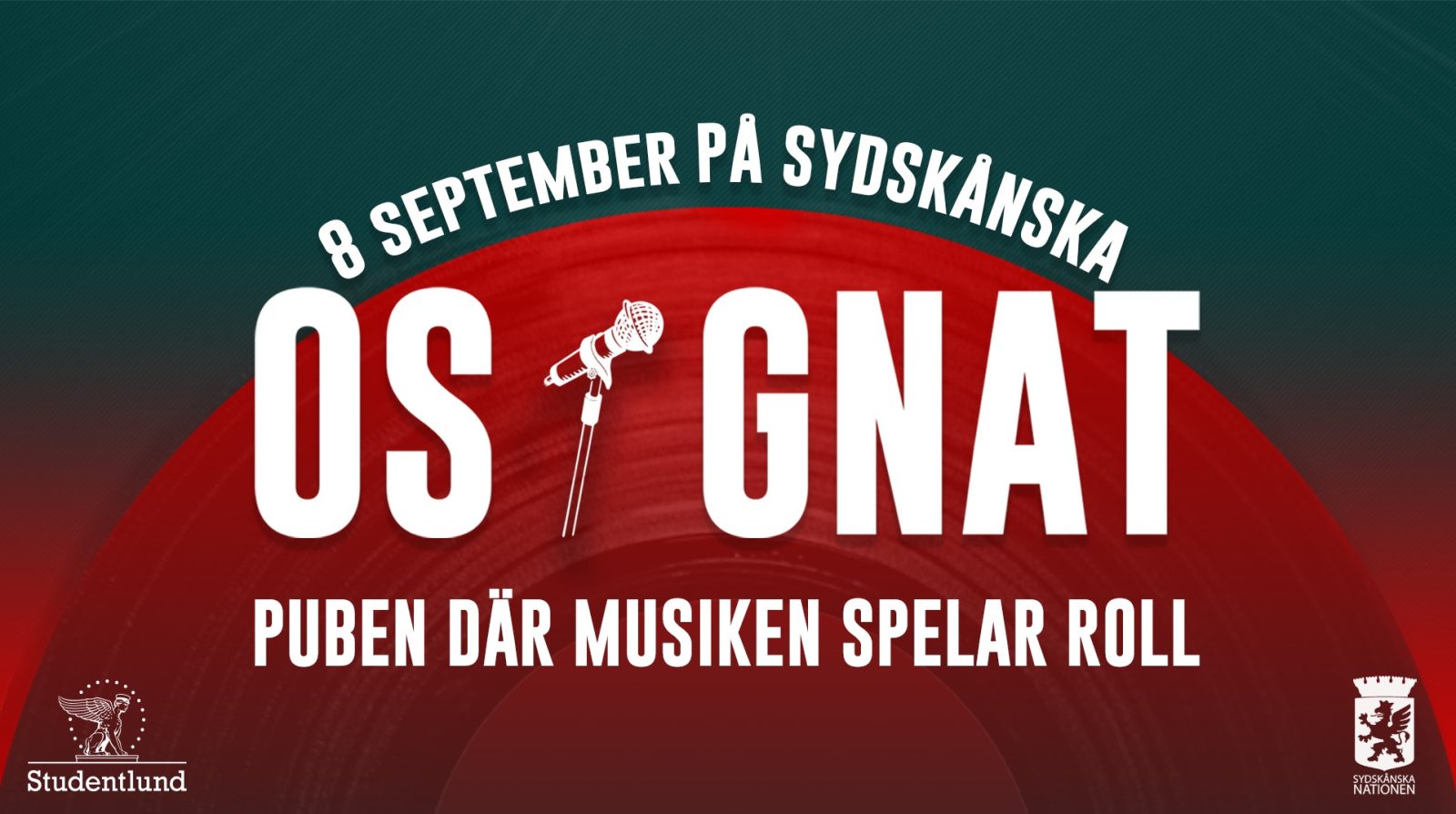 -ENGLISH BELOW-
Osignat gör sin återkomst till Lunds studentliv med en musikpub ni sent kommer glömma! Fredag den 8e September klockan 18:00 inviger vi scenen för hösten. Två akter förgyller denna kväll Sydskånskas publokaler. Ta en öl, något att äta, och njut av musiken!
AKTER:
Det svenska rockbandet Melody Rag har precis släppt sin fullängdsdebut Harlequin Blues. Bandet har sin bas i Malmö. Musiken kan närmast beskrivas som klassisk melodiös hårdrock med anor från 70-talet och framåt, där såväl blues, folk och mer progressiva inslag kryddat med lite medeltida tongångar kan skönjas. Det är med andra ord en bred palett med stor pensel som sveper över soundet, dock med en röd tråd musiken igenom. Texterna innehåller såväl svärta som humor.
Valmina är en 25 årig sångerska och musikproducent från Västerås. Hon studerar numera i Lund och driver sitt egna skivbolag Acrel Studios vid sidan om. Valminas debut EP "Law & Order" släpptes 2019 och hennes musik innefattar en mix av soul, pop och r&b där några av hennes inspirationskällor är stora artister som Beyoncé, Jazmine Sullivan, Brandy och Cleo Sol.
[Swedish above]
Osignat makes its return to the student life of Lund with a live music pub you won't forget! We'll open the stage for the first time this fall at 18:00 Friday the 8th of September. Two performances will take the stage. Grab a beer, something to eat, and enjoy the music!
ACTS:
The swedish rock band Melody Rag has just released their full-length debut album Harlequin Blues. The band is based in Malmö. The musik can most closely be described as classic melodious hard rock with its roots in the 70s, with influences of blues, folk, and more progressive tunes. Some medieval influences can also be heard. In other words, the band has a wide array of influences with leaves their sound multifaceted, though not without a clear theme. The texts are ripe with both darkness and humor.
Valmina is a 25-year-old singer and music producer from Västerås. She's currently studying in Lund and managing her own record label Acrel Studios as a side project. She released her debut EP "Law & Order" in 2019, and her music contains a mix of soul, pop, and r&b with inspiration from artists such as Beyoncé, Jazmine Sullivan, Brandy and Cleo Sol.
Related Events