What are you looking for?

Novisch-Osignat: Open Mic Night | Sydskånska Nationens Novischperiod
25 januari @ 19:00

-

22:00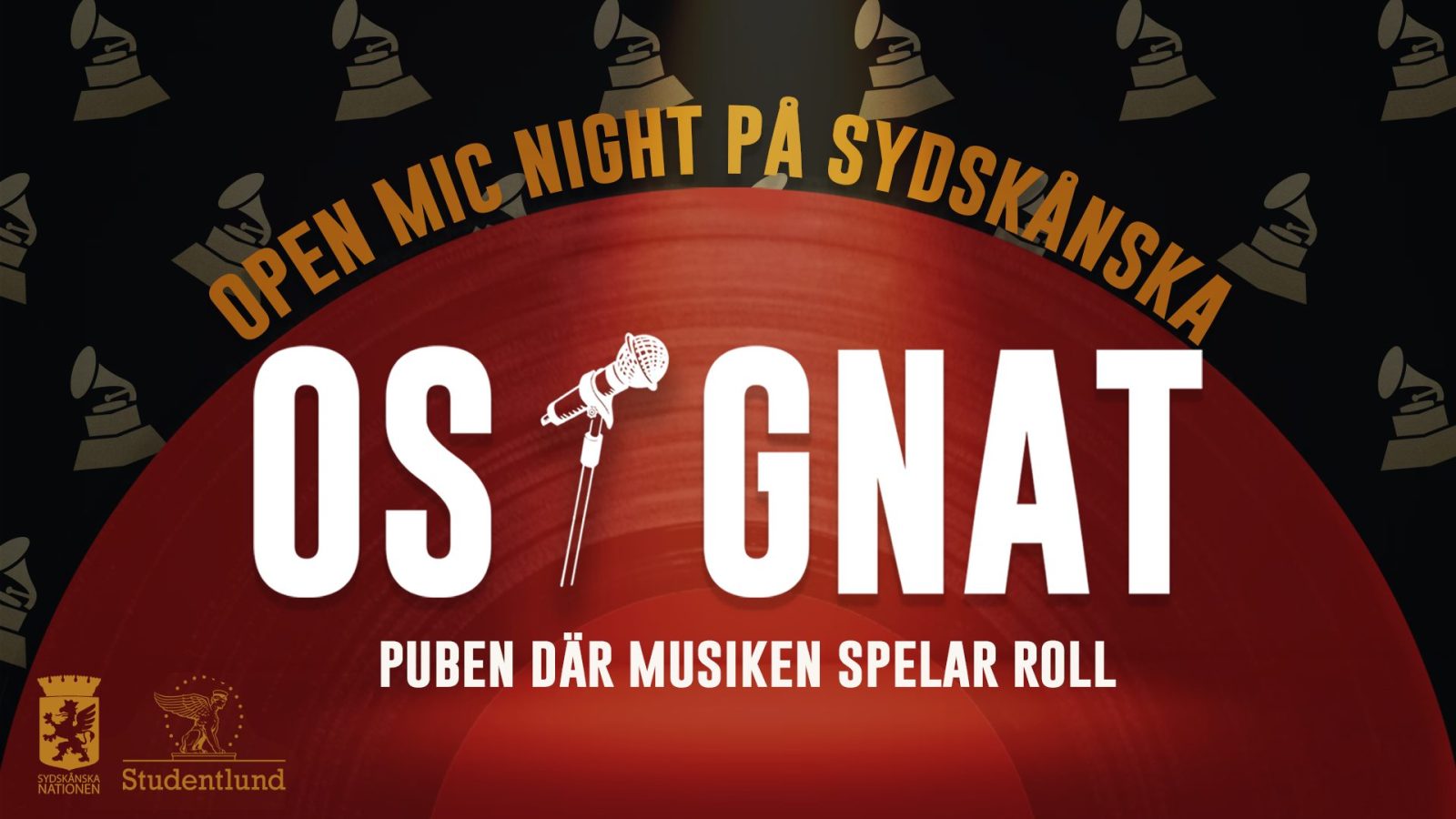 - BELOW -
OBS! Det här evenemanget är enbart för novischer.
Finns det något som representerar Sydskånska Nationen bättre än musik och våra medlemmars kärlek för den? Nej, inte riktigt.
Osignat bjuder som vanligt på båda dessa i kombination och har denna gången planerat något särskilt för våra novischer! Istället för band är det denna gång ni som får uppträda!
Sydskånska Nationen presenterar stolt vår omtyckta Open Mic-kväll, där du äntligen kan leva ut dina drömmar av att bli en känd rockstjärna! Du kan också visa upp ett dansnummer eller göra en stand up-rutin – scenen är öppen för allt!
Mellan dina uppträdanden kan du passa på att ta lite mat, ett glas eller bara sitta och snacka med de andra novischerna och faddrarna och få en massa komplimanger för ditt framträdande. Bättre blir det inte!
Glöm inte att ta med ID och student-ID.
//💛Novicheriet och Osignat💙
____________________
Please note that this event is for novices only!
What better way to represent the Sydskånska Nation than music and our members love for it? That's right, nothing.
And, as always, Osignat delivers them both in the best combination. This time they have also planned something special for our novices. Instead of bands performing, it's you that's going to take the stage.
Sydskånska Nation proudly presents Open Mic Night, where you can finally live out your dream of becoming a famous rockstar! You can also show your best dance moves, or have a stand-up routine – the scene is open for everyone!
In between your performance you can take a bite to eat, enjoy a drink or just talk to the other novices and your mentors and get complimented on your breathtaking performance. It doesn't get better than that!
As always, don't forget to bring your ID and student ID.
//💛The Novischery and Osignat💙
Related Events