Detta evenemang har varit.
LUNCH KRUNCH
26 oktober 2022 @ 12:00

-

13:00

|

Återkommande Evenemang

(Se alla)

Ett evenemang var 1 vecka/veckor som börjar 12:00 på onsdag, upprepas till 14 december 2022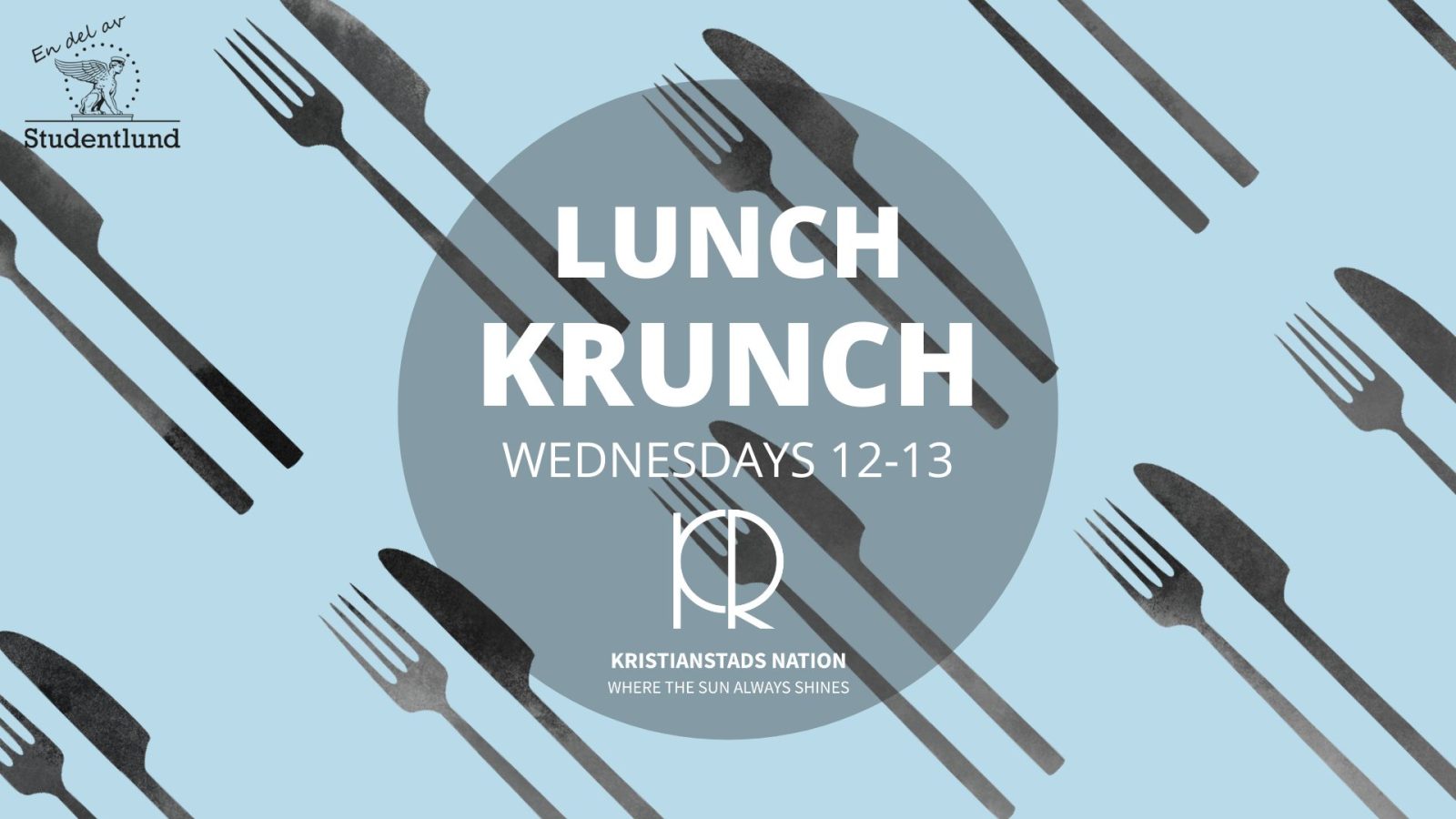 *ENGLISH BELOW*
Orkar du inte laga mat? Eller hinner du inte mellan föreläsningarna? Ingen fara – kom till Lunch Krunch på onsdagar!
Perfekt beläget på Kristianstads nation nära LTH och Ekonomihögskolan med flera!
Här erbjuder vi lunch för allas smak varje onsdag – för endast 40kr får du en smarrig lunch med kaffe och kaka till efterrätt!
Dessutom får våra medlemmar 10% rabatt!
Vi ses där solen alltid skiner!
*****
Do you not have the energy to cook food? Or do you not have time between lectures? No problem – come to Lunch Krunch on Wednesdays!
Perfectly placed at Kristianstads nation close to LTH and Economy school among others!
Here we offer lunch for everyone's taste every Wednesday – for 40kr you get a tasty lunch with coffee and cake for dessert!
Our members also get 10% off!
See you where the sun always shine
Relaterade Evenemang