Detta evenemang har varit.
Kronalunchen – Helsingkrona nation
5 december 2022 @ 12:00

-

13:00

|

Återkommande Evenemang

(Se alla)

Ett evenemang var 1 vecka/veckor som börjar 12:00 på måndag och tisdag, upprepas till 14 december 2022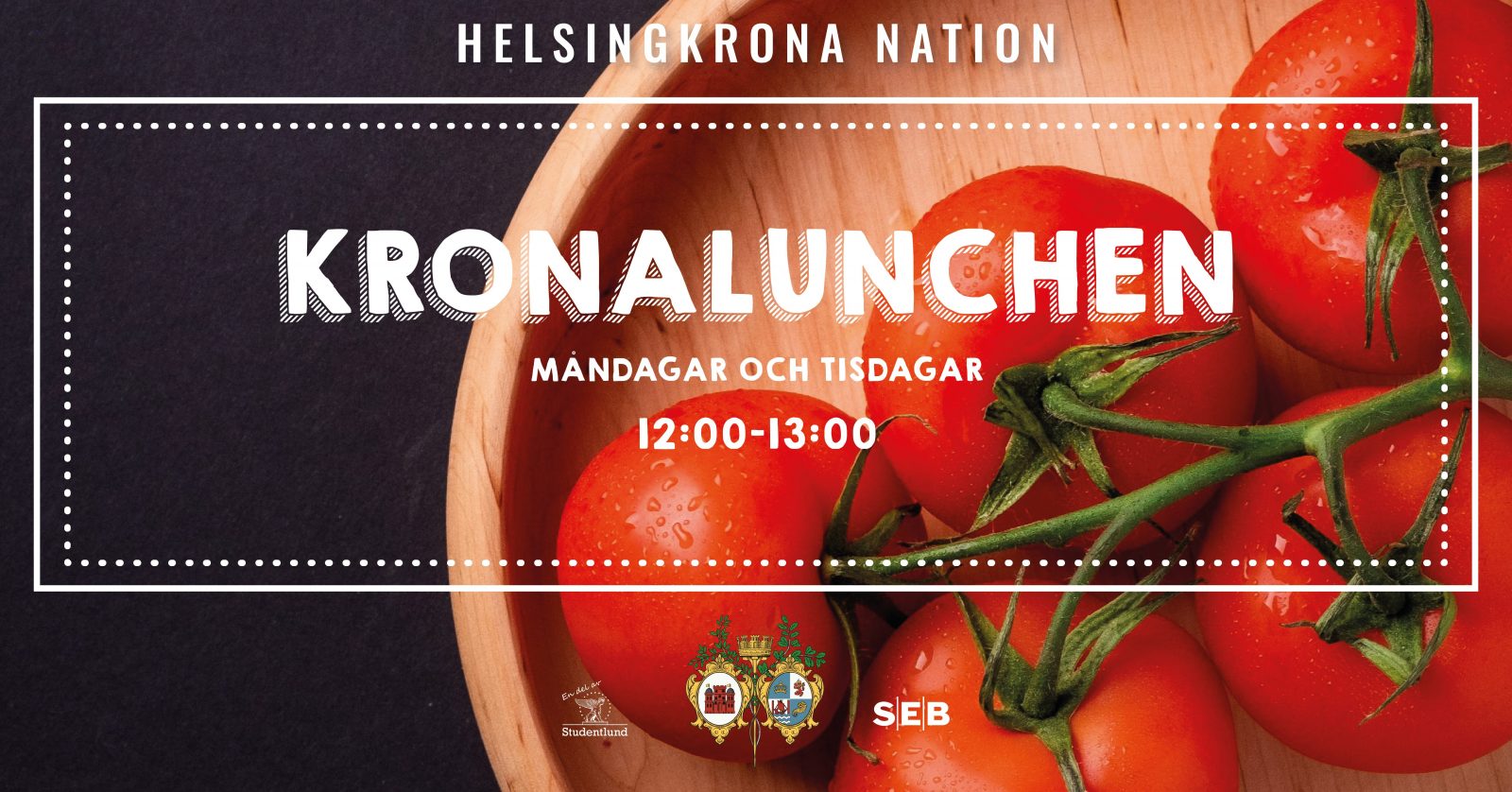 Välkommen till Kronalunchen på Helsingkrona!
Varje måndag och tisdag klockan 12.00 serveras lunch till det låga priset 40 kronor. Till detta serveras sallad, bröd samt kaffe och efterrätt. Rena fyndet! Passa på att ladda upp med god mat på Helsingkrona inför eftermiddagens studier.
Menyn hittar du på Facebook och Instagram för varje vecka.
–
Welcome to the Kronalunchen at Helsingkrona!
Every Monday and Tuesday at 12.00, lunch is served for the low price of SEK 40. This is served with salad, bread, coffee and dessert. A great find! Take the opportunity to recharge with good food at Helsingkrona before the afternoon's studies.
You can find the menu on Facebook and Instagram for each week.
Relaterade Evenemang