What are you looking for?

Kafé Matiné presents: Black Swan | Sydskånska Nationen
13 september 2022 @ 18:00

-

22:00

40 sec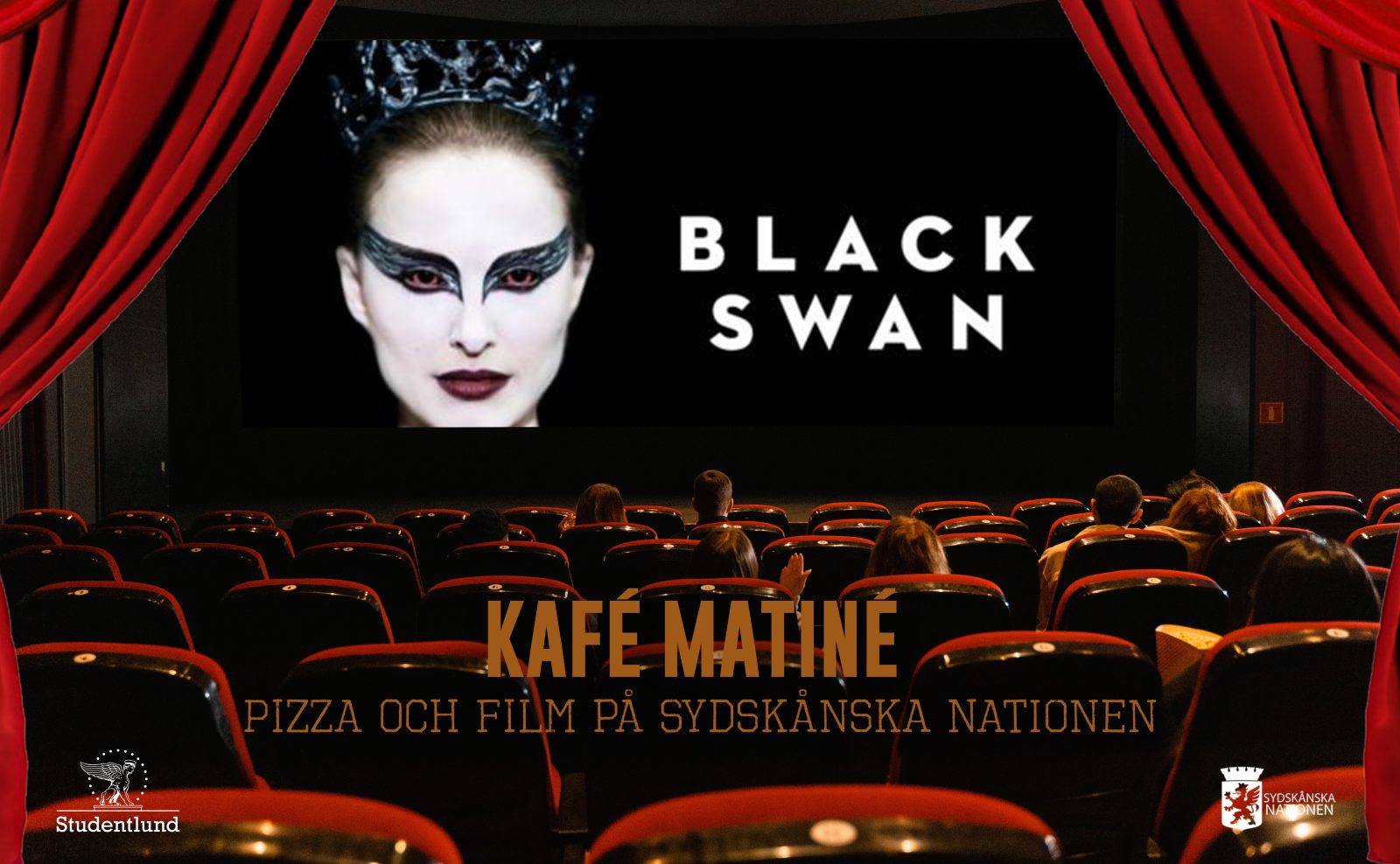 Hejsan svejsan och välkomna till terminens andra Kafé Matiné! Denna gång hoppas jag att ni är redo för spänning med extra blod, svett och tårar vid sidan av då vi visar "Black Swan". Filmen handlar om en ballerina som kämpar emot både sig själv och det yttre livet då hon försöker bli bättre än bäst inom sin karriär. Vi lovar att man blir som fastklistrad framför filmens magi.
Till filmen serverar vi pizzor med olika toppings för att se till att alla kan äta av allt, precis som det ska vara. Pizzan kostar 40 svenska riksdaler och vi serverar även en riktig smaskig efterrätt som består av popcorn, perfekt till en film, eller hur?
Så komsi komsi och besök Sydskånska Nationen den 13:e september för en mysig, spänningsfylld och oerhört fantastisk kväll! Vi ses då!
_____________________
Hello hello and welcome to this semester's second Kafé Matiné! I sure hope that you are ready for excitement with an extra blood, sweat and tears on the side since we're showing you the movie "Black Swan". The movie is about a ballerina who's fighting both herself and everything around her when she's trying to become the best of the best in her career. We promise you that your eyes won't be able to leave the screen since this movie is pure magic.
Alongside the movie we will be serving pizzas with different toppings so that everyone can eat at least one of them, just as it should be. The pizza costs 40 kr and we will also serve a yummy dessert that consists of popcorn, which is perfect in front of a movie, right?
So come over here and visit Sydskånska Nation the 13th of September for a cozy, exciting and an incredibly amazing evening! I'll see you then!
Related Events