Detta evenemang har varit.
Kafé Matiné presenterar: Parasite | Sydskånska Nationen
22 november 2022 @ 18:00

-

21:00

40 sek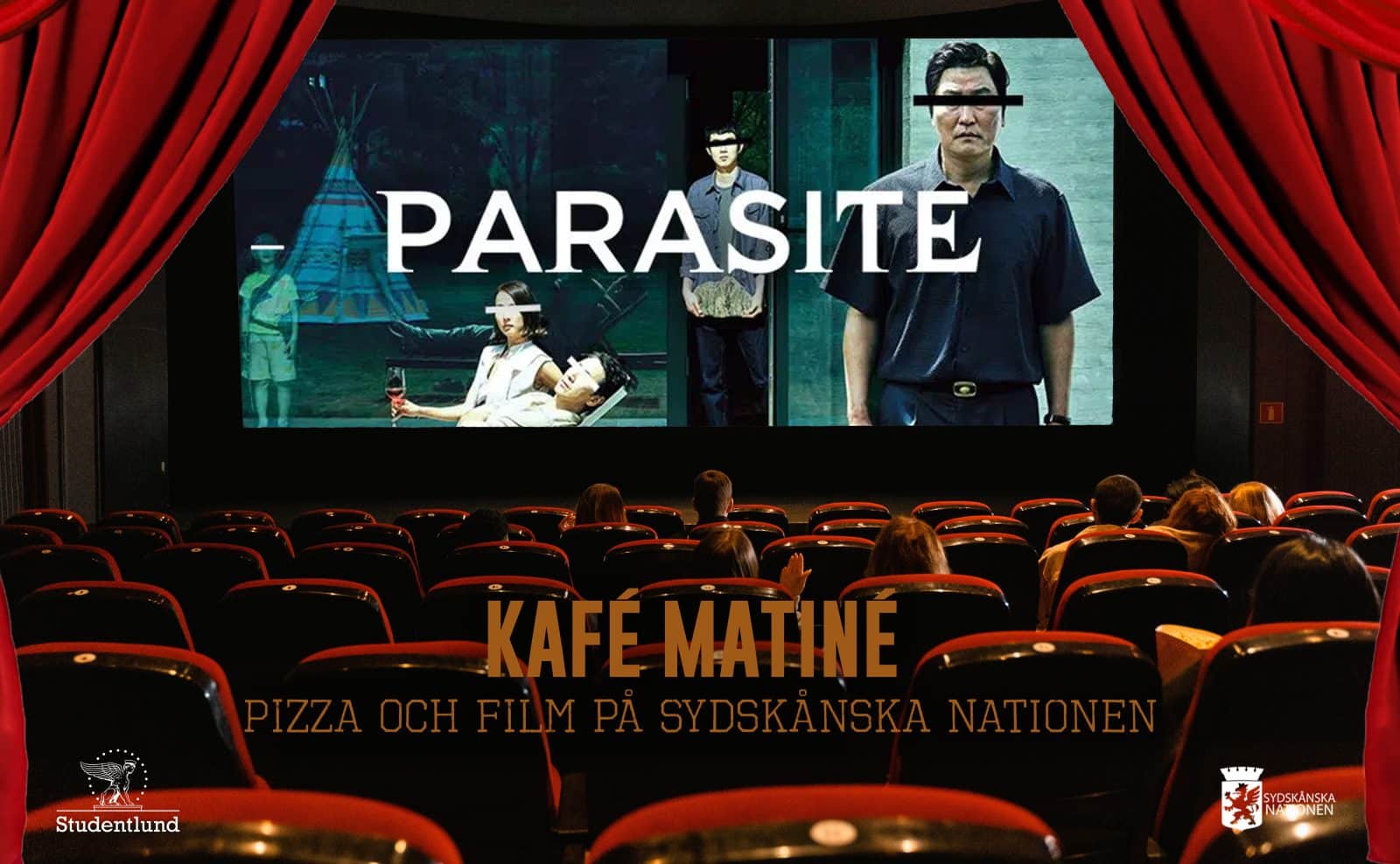 Kafé Matiné är tillbaka med ännu en riktig bra film och god mat!
I veckan visas Parasit, en sydkoreansk dramakomedi om fattigdom och orättvisor. Familjen vi får följa lever i fattigdom, och hoppas dagligen på en väg bort från vardagen i den trånga källarlägenheten. En dag förändras allt: sonen får ett erbjudande av sin universitetsstuderande vän som skulle kunna vara vägen mot ett bättre liv för familjen, men det dröjer inte länge förrän situationen går överstyr…
Till filmen serveras olika sorters pizza, samt popcorn för 40 kr. Välkomna in från klockan 18.00!
________________________________
Kafé Matiné is back with a really good movie and great food!
This time we're showing Parasite, a South Korean drama comedy about poverty and inequality. The protagonists live in poverty, and wish everyday for a way out from their life in the basement apartment. One day everything changes: the son gets an offer from his friend, who's a university student, that might be their way towards a better life. But it doesn't take long before the situation spins beyond control…
To this we serve pizza with different toppings, and popcorn, for 40 kr. The doors open at 18.00, welcome in!
Relaterade Evenemang