What are you looking for?

FOXEN. | Sydskånska Nationen
3 september 2022 @ 22:00

-

02:00

60 sec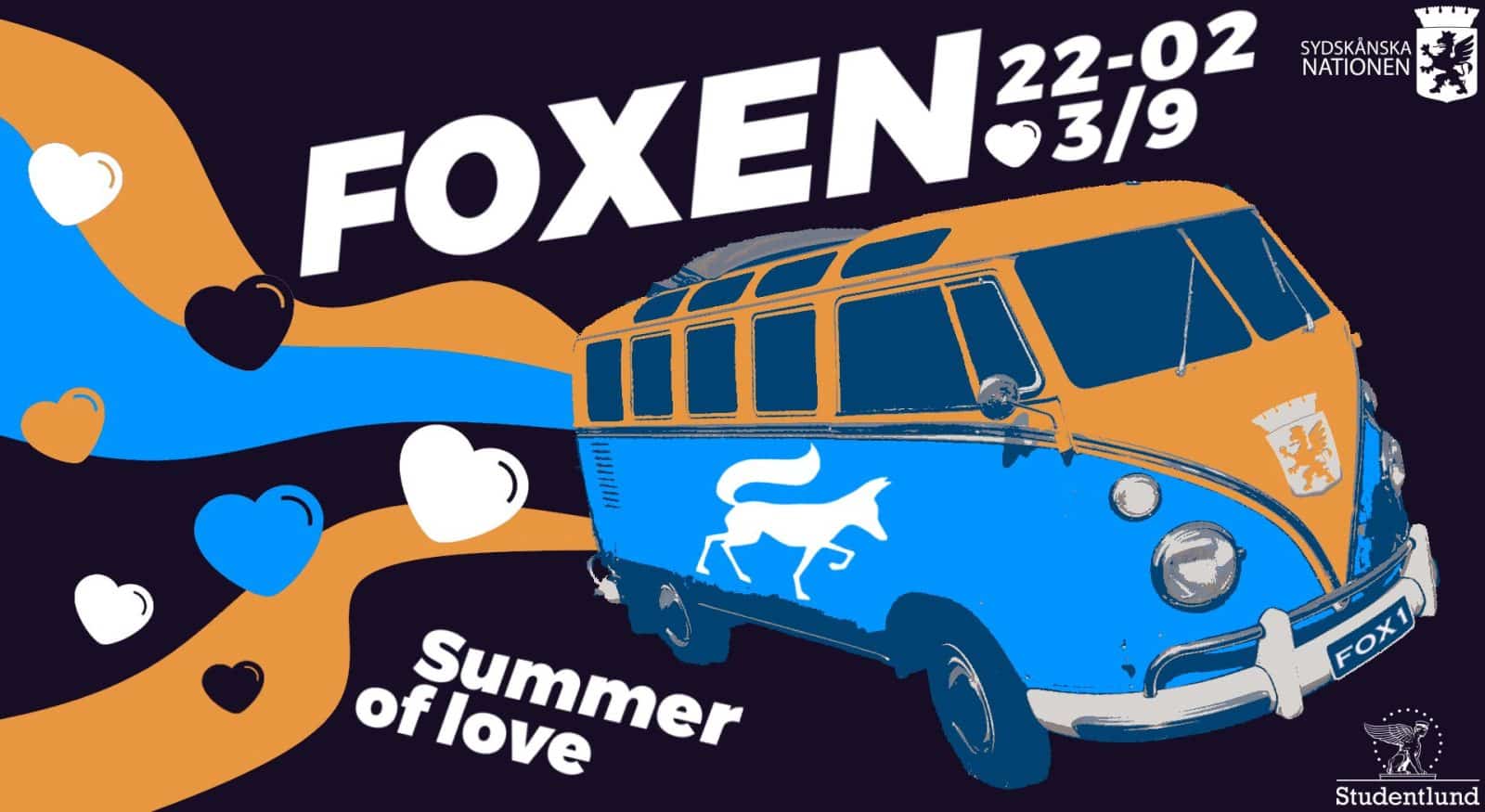 FOXEN ÄR TILLBAKA!
Efter en härlig men alldeles för kort sommar har sydskåningarna stadigt börjat återsamlas runt huset på tornavägen. De bär med sig ord om kärlek, gemenskap och optimism för hösten som kommer och vi från FOXEN är stolta över att ha getts möjligheten att välkomna sydskåningarna och våra vänner från andra nationer tillbaka hem till Lund. Vilket bättre sätt finns det att kicka igång terminen än på en klassisk sydskånsk FOXEN?
Vi är överlyckliga att se er igen och vi är så glada att få dela en fantastisk sensommarkväll med er till tonerna av disco, funk och soul – ekandes över tornavägen och utmed fälten kring staden. Ta med er era goda vibbar och lev livet under en av nätterna under THE SUMMER OF LOVE. För varje sommar där FOXEN finns är the summer of love.
 VAR? Sydskånska nationen
 NÄR? Lördagen den 3 September
 TIME? 22:00 - 02:00
 WHO? 18+ and leg and student leg
 ENTRÈ? 60 kr (30 för medlemmar).
 HUR? Funky – Foxy – Fantastic
____________________
FOXEN IS BACK!
After a lovely but far too short summer, the Sydskåningar are steadily beginning to gather around the house at tornavägen.They carry with them words of love, community and optimism for the autumn to come and we at FOXEN are proud to welcome all SSK members, and our friends from other nations back home to Lund! Is there a better way to kick off the semester than a classic Sydskåndska FOXEN?
We are thrilled to see you again and so happy to spend an amazing late-summer evening with you to the sounds of disco, funk and soul – echoing over tornavägen and along the fields surrounding the city. Bring your good vibes and enjoy life during a night of THE SUMMER OF LOVE! Because every summer with FOXEN is the summer of love!
 WHERE? South Scanian Nation
 WHEN? Saturday 3 of September
 TIME? 22.00 - 02:00
 WHO? 18 years + ID and student ID
 ENTRANCE? 60 kr (30 kr for members)!
 PRESALE? Keyflow! For larger parties, send an email to pqs@sydskanska.se
 HOW? Funky – Foxy – Fantastic
Related Events