What are you looking for?

DISCO LUNCH
25 januari @ 12:00

-

13:00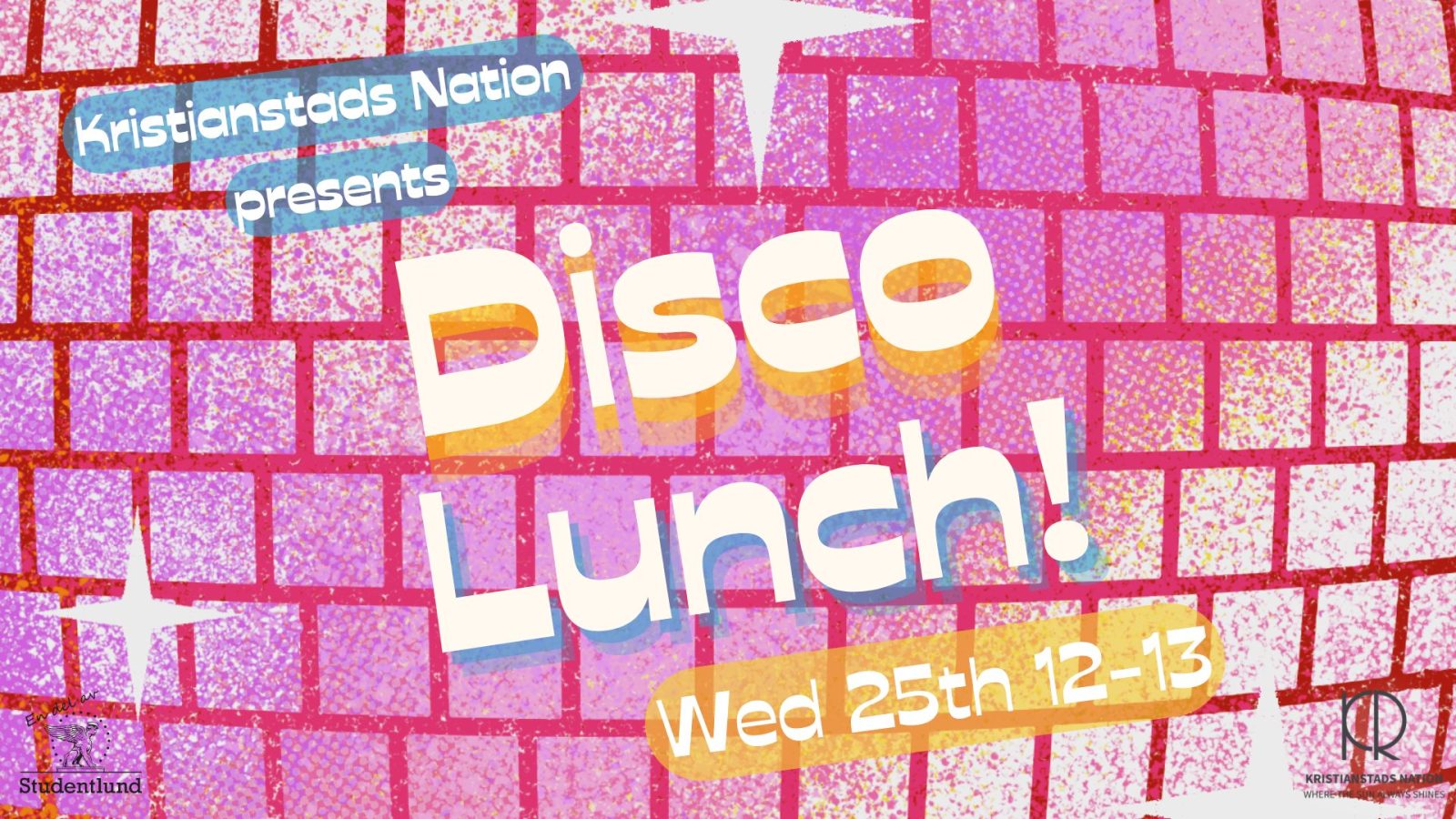 *English below*
Orkar du inte laga mat? Eller hinner du inte mellan föreläsningarna? Ingen fara – kom till Lunch Krunch: DISCO EDITION på onsdag 25/1! Perfekt beläget på Kristianstads nation nära LTH och Ekonomihögskolan med flera!
Denna lunchen kommer vi bjuda på lunch i äkta disco stil tillsammans med gött häng och bra musik. Detta är inget ni vill missa! För endast 50kr får du en smarrig lunch med kaffe och kaka till efterrätt!
In addition, our members get a 10% discount!
See you where the sun always shines!
*****
Do you not have the energy to cook food? Or do you not have time between lectures? No problem – come to Lunch Krunch: DISCO EDITION on Wednesday the 25th! Perfectly placed at Kristianstads nation close to LTH and LUSEMl among others!
This lunch we will serve a lunch but disco edition. Come and eat some good food, listen to some really good music and get to know Krischan! For 50kr you get a tasty lunch with coffee and cake for dessert!
Our members also get 10% off!
See you where the sun always shines!