What are you looking for?

Afternoon Tea | Helsingkrona nation
12 september @ 17:00

-

19:00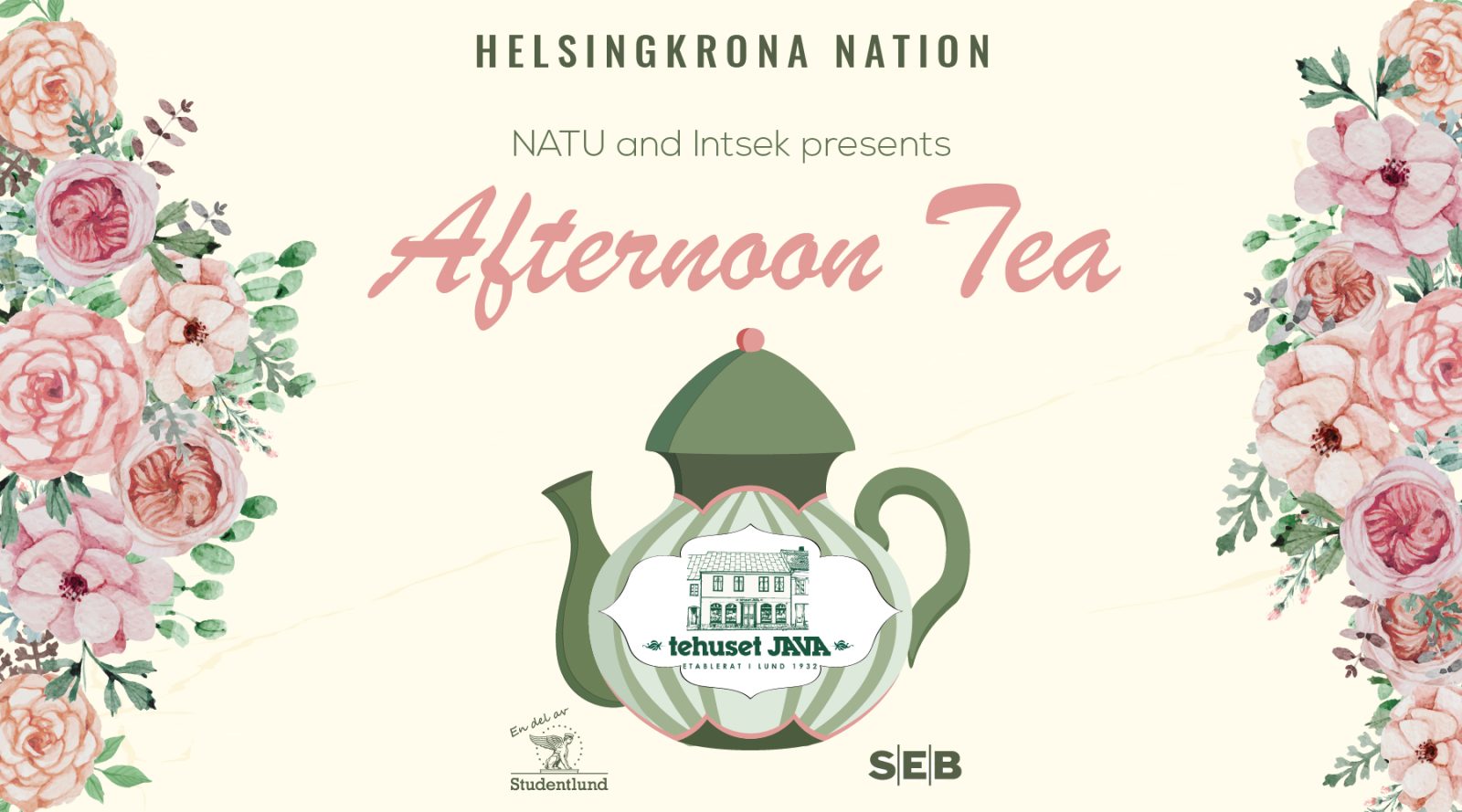 Good afternoon och välkommen till afternoon tea på Helsingkrona!
Här kommer ni få avnjuta en klassisk afternoon tea med alla komponenter – sandwiches, scones, sötsaker och såklart te! Dagen till ära bjuder vi på te från Tehuset Java! Följ dem på Instagram @tehusetjava och på Facebook Tehuset Java.
Anmälan till Afternoon Tea sker genom anmälan på länken nedan senast måndag 4 september. Afternoon Tea kostar endast 50kr och betalning sker vid ankomsten. Menyn kan anpassas till vegansk, men dessvärre inte glutenfri.
Anmäl er här:
https://forms.gle/jqBJ2HFS9bvQp8gA7
För att sammanfatta:
Pris? 50 kr
När? Tisdagen den 12 september kl 17:00
Var? Helsingkrona Nation, Tornavägen 3
Glöm inte giltigt ID och student-ID!
***ENGLISH***
Good afternoon and welcome to afternoon tea at Helsingkrona!
Here you will enjoy a classic afternoon tea with all components – sandwiches, scones, sweets and of course tea! We will serve tea from Tehuset Java! Follow them on Instagram @tehusetjava and on Facebook, Tehuset Java.
You can sign up for the Afternoon Tea at the link below by Monday, September 4th at the latest. The price is 50 SEK and you pay upon arrival. The menu can be adapted to vegan, but unfortunately not gluten-free.
Register here:
https://forms.gle/jqBJ2HFS9bvQp8gA7
To summarize:
Price: 50 sek
When? Tuesday 12th of September, 17:00
Where? Helsingkrona Nation, Tornavägen 3
Don't forget a valid ID and student ID!
Related Events